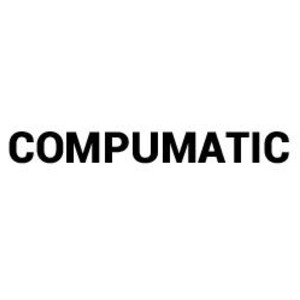 Compumatic XLS 21 by Compumatic Time Recorders is a wall-mounted time tracking device that supports PIN code, proximity badge card, and proximity keychain fob clock-in/out entries. Its features include a built-in battery backup, a high-capacity punch memory storage, and access to the CompuTime101 timekeeping software. The device costs anywhere from $219.95 to $269.88, depending on where you buy it. Compumatic XLS 21 is best for startups and growing companies that want a low-cost employee time clock.
Compumatic XLS 21 Pros and Cons
| Pros | Cons |
| --- | --- |
| All pay periods are supported | No mobile application |
| Employee capacity can be upgraded from 25 to unlimited | Investing in all its upgrades (like higher employee capacity and multiple licenses) can be costly |
| Robust set of features like overtime calculation and automatic lunch deduction | Has annual support fees |
Who Compumatic XLS 21 Is Best For
Startups and growing companies that want a low-cost wall-mounted employee time clock: Compumatic XLS 21 is affordable (fees range from $219.95 to $269.88) and comes with all of the essential features you need to track employee time-ins/outs. These include punch rounding, overtime calculations, shift rules, unlimited departments and time punches, and support for multiple pay periods.
Visit Compumatic Time Recorders
Compumatic XLS 21 Pricing
Compumatic XLS 21's pricing information isn't published on Compumatic Time Recorder's website, but online sites (such as Allied Time and Amazon) are selling it anywhere from $219.95 to $269.88. You get the device, a wall-mounting bracket, a power supply, a five-foot-long ethernet cable, and a 90-day free setup and technical support for the said fee.
Additionally, you are granted access to CompuTime101's time and attendance system, which comes with a 25 employee capacity. If you need to expand this, then you can purchase capacity upgrades for 50 ($50), 100 ($150), 250 ($300), and unlimited employees ($450). Additionally, the provider offers the following tools and services:
Access to the CompuTime101 professional version with advanced shift rules: $99
Code collection for tracking departments, jobs, and users: $75
Multi-user license: $150
One-year software support (after the first 90 days): $149
PC punch: $99
RFID proximity badge cards: $24.95 for a pack of 10 and $49.95 for a pack of 25
RFID proximity keychain fobs: $29.50 for a pack of 10
Compumatic XLS 21 Features
With Compumatic XLS 21's multiple time punching methods, you can easily capture and monitor your employees' clock-ins/outs. The provider's time and attendance software, CompuTime101, also comes with robust functionalities to help you efficiently manage timekeeping. Let's look at some of its essential features.
Unlimited departments: You can grow from a few departments to 100—without having to pay extra.
Time tracking: You can select if you want employees to clock-in and -out using a PIN code, an RFID proximity card, or a proximity keychain fob. Aside from its upgradable employee capacity, the Compumatic XLS 21 can handle an unlimited number of time punches daily.
PC time punches: Available as an add-on ($99), this allows employees to time-in/out from their computer workstations, view time entries, and set individual passwords for PC punches. However, you may need to request your IT team's assistance as this functionality requires file sharing to database location capabilities.
Time data downloads with multiple communication methods: The device supports multiple communication methods such as Ethernet and RS232 Serial cable (add-on cost of $19.95 per 25-foot long cable). These allow you to download time data via wired TCP/IP network and directly to a computer, respectively. You can also use a USB storage drive and adapter cable (additional $29.95) to extract time data from the device.
Payroll integrations: It integrates with payroll service providers like QuickBooks, ADP, Paychex, and Millennium Payroll. This prevents you from having to manually re-key your timecards.
Multiple pay periods: It supports weekly, bi-weekly, semi-monthly, or monthly pay periods.
Employee wages and working hours calculations: It can calculate employee gross wages, including overtime (overtime hours for the day or week) and benefit hours (such as sick, vacation, or personal time).
Shift rules: You can add shift rules such as punch rounding, automatic lunch deduction, and time-in and -out revision zones to control unauthorized overtime.
Customer support: This is available from Mondays to Fridays, 9 a.m. to 6 p.m. Eastern time. There's also a 24/7 answering service that can assist with basic issues after hours.
Visit Compumatic Time Recorders
Summary of Compumatic XLS 21 Reviews
As of the date this article was written (Oct. 1, 2020), there are no up-to-date Compumatic XLS 21 reviews available online.
Compumatic XLS 21 Frequently Asked Questions (FAQs)
Does it offer employee time clock packages that include proximity badge cards or keychain fobs?
Yes, Compumatic Time Recorders offers packages that include 25 pieces of either the proximity badge card or keychain fob. However, this varies on the type of device and the promo on offer. You may visit the provider's website to check its latest time clock packages.
What types of payment does it accept?
It accepts check, money order, and credit card payments (Visa, Mastercard, Discover, and American Express) made through PayPal.
Does the Compumatic XLS 21 have built-in Wi-Fi?
No, but if you want a similar employee clock that's Wi-Fi-ready, then you may want to consider the Compumatic XLS 21 V2 (prices range from $259.95 to $299.95).
Our Top Employee Time Clock Picks
If you aren't sure if Compumatic XLS 21 is right for you, then this article on the top employee time clocks for small businesses examines our top choices. Our team looked at a variety of solutions and narrowed our recommendations down based on price, ease of use, and features such as punch rounding, overtime calculation, and data integrations.