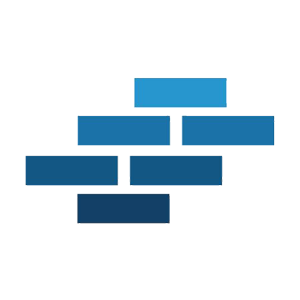 CoreVest is a hard money lender founded in 2014 and has funded more than 40,000 units and closed more than $6 billion in loans. It offers short-term bridge loans, rental loans, and financing for multifamily and commercial properties. It is best for investors with a verifiable investing track record, good overall credit profile, and liquidity.
CoreVest Pros and Cons
| Pros | Cons |
| --- | --- |
| No minimum credit score required | Not for first-time investors |
| Offers loans to foreign nationals | Requires a special purpose entity |
| Offers a variety of loan programs | |
Who CoreVest Is Best For
Investors with experience: As CoreVest doesn't have a minimum credit score requirement, it generally looks at the borrower's investing track record. It usually lends to investors with experience completing at least two projects in the past.
CoreVest Costs and Terms
Hard Money Loan

Loan Amount

$67,500 to $100 million (rental loans)
$150,000 to $50 million (bridge loans)
$1 million to $50 million (Multifamily/CRE loans)

Annual Percentage Rate (APR) Range

Starts at 5%

Repayment Term

5, 7, 10, and 30 years (rental loans)
12 to 24 month (bridge loans)

Funding Speed

Rental loans close within 4 to 6 weeks
Bridge loans typically close within 3 to 4 weeks
The loan amount varies depending on the loan product. You can borrow as much as $100 million for rental loans and $50 million for bridge and multifamily loans. CoreVest offers fixed interest rates on all products. APR range starts at 5%, and this can vary based on your investment experience, equity, and the potential upside of the project. Your rates and terms may also be influenced by your credit score, cash reserves, and debt service coverage ratio (DSCR).
Do You Qualify for CoreVest Financing?
Minimum Credit Score

None

Cash Reserves Minimum

Six months

Down Payment

At least 25% for rental loans
At least 10% for bridge loans
At least 15% for multifamily/CRE loans
CoreVest does not have a minimum credit score requirement. Instead, it considers a borrower's overall credit profile, investing experience and track record, and liquidity. CoreVest requires borrowers to have done at least two investment projects in the past. Also, borrowers need a Special Purpose Entity, typically a limited liability corporation (LLC), for the loan.
CoreVest Application Process
You can apply for a hard money loan through CoreVest's website. You will be asked to provide information about the property, your expected loan amount, your investing experience, and your personal information. You can also apply by sending an email at info@cvest.com or calling them at 844-223-7496. CoreVest typically responds to potential borrowers with a term sheet between two to seven days.
CoreVest Alternatives 2020
| Lender | Best For |
| --- | --- |
| | Investors looking for a loan to fund a variety of real estate projects |
| | Both novice and experienced investors in need of quick funding |
| | Investors who need loans from $5 million to $35 million |
What Business Owners Should Know About CoreVest
You need a special purpose entity for your loan: CoreVest requires borrowers to have a special purpose entity, such as LLC, for the loan. If you don't have one yet, CoreVest can assist you with the process.
CoreVest requires insurance: CoreVest has state-specific insurance requirements for both property and commercial liability.
Your outstanding balance is due at the maturity date: CoreVest offers interest-only options. This means the outstanding balance is due at maturity and will require a balloon payment. You may reach out to CoreVest to discuss the different options available.
Most Helpful CoreVest Reviews
Most of the CoreVest reviews available online are a mix of positive and negative ratings. Customers who left positive reviews are happy with CoreVest's wide range of products, great customer service, and efficient communication. Clients who left negative reviews expressed disappointment with CoreVest's slow process and unnecessary fees.
The Leading Lender to Residential Real Estate Investors
A client who left a positive review on Google said that CoreVest is the leading lender to residential real estate investors nationwide. According to him, Corevest is fast, knowledgeable, flexible, reputable, and reliable. He is happy with the variety of products they offer—from short-term fix-and-flip loans, credit lines, bridge loans, construction loans, and build-to-rent loans to long-term rental property loans, rental portfolio loans, and commercial real estate (CRE) multifamily loans.
Disorganized and Costly
A customer who left a negative review on Google is disappointed because the fine print is completely different than what CoreVest sells upfront. According to him, the servicing team is disorganized and does not have proper forms for things such as substitutions. He is also unhappy with the costs of legal and review fees that are charged to him.
CoreVest Frequently Asked Questions (FAQs)
Every funding situation is unique, and small business owners should seek out answers before selecting a lender. We've gathered some of the most FAQs about CoreVest below and answered them.
What types of properties does CoreVest lend on?
CoreVest lends on single-family homes, condos, townhouses, one-to-four unit residences, and small multifamily assets. It offers low-cost term loans to finance stabilized rental properties and flexible bridge loans for short-term investment strategies.
Can I obtain a rental loan for properties that are not currently leased?
CoreVest offers rental loans for stabilized rental properties with leased homes. This means that nearly all homes are leased or in the process of being leased when the loan closes. Borrowers can take advantage of bridge loans to purchase and aggregate properties until they are mostly leased and can be financed with a rental loan.
Does CoreVest finance rehab expenses and ground-up construction?
CoreVest offers financing for certain rehab expenses under the fix and flip bridge loans. It also offers ground-up construction loans to qualified investors.
Bottom Line
CoreVest is best for real estate investors who have done at least a couple of projects in the past. It offers a variety of loan products for different project types, including bridge loans, multifamily loans, and rental loans. Borrowers must keep in mind that funding time may take between three to six weeks, depending on the type of loan.
If you aren't sure if CoreVest is right for you, then this article on the best real estate portfolio lenders is a review of our top choices. In this guide, we compared the top portfolio lenders according to their loan programs, terms, costs, and qualifications.