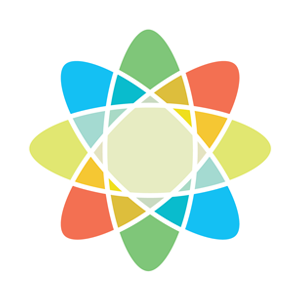 CosmoLex is a cloud-based legal practice, case management, and accounting software for lawyers and law firms. It can help users in connecting with their clients, manage their communications, and process their billings and payments. Its built-in accounting features organizes financial records automatically and matches them with client engagements. It costs $89 per user, per month, and it is best for medium to large law firms who want a robust integrated accounting and case management system.
CosmoLex Pros and Cons
| Pros | Cons |
| --- | --- |
| Straightforward pricing model | Does not offer the same powerful accounting features offered by its competitors |
| Robust trust accounting features | Does not offer automated bank reconciliations |
| Accessible on any device | Reported issues in billing and invoicing |
Who CosmoLex Is Best For
Medium to big law firms who want a robust integrated accounting and case management system: CosmoLex is particularly helpful for medium to big-sized firms who handle multiple clients and cases. It can help them keep tabs on all their client engagements, bill them appropriately, and manage the performance of their lawyers and staff.
Firms with a bookkeeping and accounting background: Firms who already engage the services of an external accountant or bookkeeper can give their accountants access to their CosmoLex accounts. While some features still require manual data entry, using CosmoLex can ensure that all financial and nonfinancial records are kept in one place and managed integrally.
CosmoLex Pricing
CosmoLex is offered at a fixed monthly subscription fee of $89 per user, per month (when billed monthly), or $79 per user, per month (when billed annually). All users get access to its billing system, free login for the user's external accountant or bookkeeper, unlimited training and support, unlimited file storage, and free data migration.
CosmoLex offers tiered pricing for firms with more than 10 users. It also offers a free trial for new users. If you are interested, you may visit its website for a free trial or details on its tier-based pricing.
CosmoLex Alternatives 2020
| Law Firm Accounting Software | Best For |
| --- | --- |
| | Best overall all-in-one law firm accounting software |
| | Best law firm integration for QuickBooks Online users |
| | Best law firm integration for Xero users |
| | Best affordable all-in-one cloud-based law firm accounting solution |
In addition to industry-specific software, your business might be well served by general-purpose small business accounting software.
CosmoLex Features
CosmoLex can be used to manage tasks, communicate with clients, bill services, and maintain financial records. Its practice management and accounting features help users focus their time on performing their legal tasks. Its most notable features include the following:
Timekeeping and Billing
CosmoLex automates time and expense management. Users can log their time using any device and provide contextual billing for services rendered. It can also be used to post expenses—whether paid in cash, by check, or through credit card—to ensure that they are billed to the client properly.
Accounting
CosmoLex integrates practice management, billing, and accounting. This minimizes data entry into the general ledger because all practice-related data are included in the general ledger automatically. Some of its accounting features include:
Legal-specific charts of accounts
Invoicing
Write-offs tracking
Accounts payable
Accounts receivable
Electronic bank statements
Credit card processing
Bank reconciliations
Trust Accounting
CosmoLex offers trust accounting and bookkeeping features, which can help users manage their clients' trust accounts and trust-based transactions. These are performed automatically, in real-time, and in the background. Some of CosmoLex' trust accounting features include:
Individual client ledgers
Individual or bulk invoice payments using trust funds
Automatic transfers from trust ledgers to general ledgers
Check printing and disbursement
Third-party lien claims tracking and disbursement
Bank statements importation
Three-way reconciliation reports
Task Management
CosmoLex automatically categorizes data depending on the nature of the service and to which client it should be billed. It can also be used to track tasks and meetings, which can help in mitigating potential client disputes when it comes to billing.
CosmoLex can also be used to manage the performance of lawyers and staff members. Custom workflows can be created for particular projects. Tasks can also be assigned to particular members of the team.
Integrations
CosmoLex can be integrated with the following third-party software:
Google Calendar
Gmail
Microsoft Office 365
Microsoft OneDrive
Outlook
Dropbox
LawPay
Casemaker
Chrometa
Most Helpful CosmoLex Reviews
Many users have given positive CosmoLex reviews online. Many reviewers gave it favorable remarks for being intuitive and user-friendly. Its trust accounting feature is often cited as its advantage to its competitors. Some users, however, reported experiencing glitches in the platform like delays in the information entered into the system. Others also complained that they could not amend charges to clients.
Provides both office accounting and trust accounting
One user on Capterra likes that CosmoLex allows them to handle everyday office accounting in the same program as their trust accounting. He added that their clients find the portal easy to use and understand, allowing them to upload documents instead of bringing them physically to their office. He also commented that it keeps client files organized, enabling them to share files with their clients while maintaining the security and integrity of their other files.
Difficulties in amending billings
Another reviewer on Capterra reported difficulties in removing or amending charges to clients. He complained that it is hard to amend billings once they have been sent or payment has been received.
CosmoLex Frequently Asked Questions (FAQs)
Can I migrate my existing data to CosmoLex?
New CosmoLex users can migrate their existing financial and nonfinancial data into the CosmoLex interface. They are given the option to enter the data themselves manually or avail of CosmoLex's turnkey data migration service.
Can firms outside the United States use CosmoLex?
CosmoLex offers a version of its software tailored for Canadian users. It offers the same set of features as the one available in the US but is customized to fit the reporting and compliance requirements of Canadian users.
Will CosmoLex work on my Mac?
CosmoLex is completely cloud-based and does not require the installation of any particular software. It can be accessed through any desktop or mobile device that has an internet connection and an internet browser.
Our Top Accounting Software Provider Picks
In case you still aren't sure if CosmoLex is right for you, then this article on the best law firm accounting software is a review of our top choices. In this guide, we looked at a variety of solutions and narrowed our recommendations based on cost, ease of use, and features, including the ability to manage general accounting, handle trust accounting, track billable hours, and manage client billing.