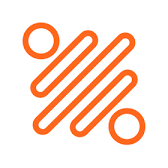 Credibly is a direct lender that provides unsecured short-term business financing. It offers working capital, business expansion loans, merchant cash advances (MCAs), lines of credit, Small Business Administration (SBA) programs, equipment funding, and invoice factoring. It can lend anywhere from $5,000 to $400,000 and is best for startups that need help expanding and covering costs and healthy businesses with steady revenue.
Credibly Pros and Cons
| Pros | Cons |
| --- | --- |
| Quick approval and funding | High rates and fees |
| Relaxed qualifications | High rates and fees |
| Wide range of loan amounts | Does not offer long-term loans |
Who Credibly Is Best For
Startups that need help covering costs and expanding: While other lenders require at least a year of business tenure to qualify for funding, Credibly only asks that your business is in operation for at least six months. It also focuses on the overall health of your business rather than your credit score.
Healthy businesses with steady revenue: Its working capital loan answers your business' need for quick financing as it can be approved and funded within 24 to 48 hours and can be used in limitless ways.
Businesses with fluctuating revenue and lower credit scores: The lender also caters to companies with unstable income through its MCA program. With borrowers having the capability to choose how much of their daily revenues can be used to repay their loans, they can manage and forecast their cash flows better since remittances adjust whenever revenues go up or down.
Credibly Costs and Terms
| | Merchant Cash Advances | Short-term Loans |
| --- | --- | --- |
| Loan Amounts | $5,000 to $400,000 | $5,000 to $400,000 |
| APR Ranges | 40% to 250% | 9.99% to 36% |
| Repayment Terms | Three to 18 months | Six to 18 months |
| Repayment Schedules | Daily | Daily and weekly |
| Funding Speed | Two days | One to two days |
Credibly's costs include an origination fee of 2.5% of the total loan amount, which is deducted directly from your loan before disbursement. It also charges an administrative fee of $50 per month for MCA accounts and an insufficient funds fee of $25.
It should be noted that the latter is charged for each returned payment. Since MCA payments are taken daily, borrowers must ensure that funds are readily available to avoid incurring the said charge. Another thing that MCA borrowers need to consider is that repayments start almost immediately, which is usually the next day.
Do You Qualify for Credibly Financing?
| | |
| --- | --- |
| Minimum Credit Score | 500 |
| Time in Business | Six months |
| Gross Annual Revenue | $180,000 |
Credibly offers more relaxed qualifications compared to similar providers. It looks more into the overall health of your business rather than your credit standing or business tenure. It only requires the usual basic documents, which include:
A signed business loan agreement
A business mortgage statement or business lease agreement
Current government-issued photo ID of all owners
Bank statements―most recent three months
A voided check
Recent business tax returns and UCC-1 financing statement (for loans over $100,000)
Your bank statements must show that you have at least $15,000 in average monthly deposits. Additionally, Credibly may not qualify those with more than $250,000 in combined tax liens and judgments.
Credibly Application Process
To start your application, you may fill out an online form and provide your personal and business information. After your submission, Credibly will immediately let you know if you qualify or not, and you will be asked to upload the required documents.
Your application will then be reviewed, and a representative will contact you to gather more information and discuss funding options. If approved, then the lender will send you a final offer, which you need to sign. Funding will then be deposited to your business account within 24 to 48 hours.
Credibly Alternatives
Best For

Businesses that need to borrow against their invoices or need a low-rate line of credit quickly

Businesses with good credit that need fast financing and low rates

Newer businesses with less-than-perfect credit that need fast funding

Loan Amount

Up to $5 million for invoice factoring;
up to $250,000 for line of credit






Up to $500,000

Up to $100,000

Terms

Six or 12 months for line of credit

Three to 36 months

12 or 24 weeks

Funding Time

One day

One day

One day

Credit Score

530+ for invoice factoring

600+

No minimum credit score requirement
What Business Owners Should Know About Credibly
Its pricing and advances are presented as factor rates: While the final breakdown of the loan costs are presented after you have selected the right loan option for your business, the lender provides an easy formula to calculate your factor rate. You may use these MCA and invoice factoring calculators to compute your rates.
It guarantees borrower security: Credibly is secured by a 128-bit secure sockets layer (SSL) connection, which ensures that your personal and financial information is protected at all times.
It provides other funding programs: Some of these programs are made available through its network of external funding partners. These include lines of credit up to $250,000, equipment financing up to $500,000, and SBA funding up to $5 million.
Most Helpful Credibly Reviews
The majority of Credibly reviews online are positive, with clients who mentioned its painless and straightforward application process as the reason behind the feedback. There are, however, negative ratings coming from customers who complained about unknown fees and early repayment issues. Moreover, Credibly's customer service received conflicting reviews, with some who said that they are easy to work with while others dislike its unresponsiveness.
Easy digital application
One client who left a positive review on Trustpilot likes that his entire application was fast and done digitally. He added that its support staff was prompt and helpful in explaining his loan details.
Does not honor early payoff discounts
One customer who left a negative review on Trustpilot said that she had been trying to pay off her loan early to take advantage of its discount. However, she had trouble coordinating with Credibly's support team, which resulted in her missing the early repayment cut off, which was something that she was not aware of in the first place. She further said that she ended up getting no discounts and charged even more.
Credibly Frequently Asked Questions (FAQs)
Does it require a personal guarantee?
Although Credibly funding is intended for business purposes, it does require a personal guarantee.
Will applying for its business loan affect my credit score?
Credibly only conducts a soft credit pull during the application process, and that doesn't impact your credit score.
If I switch bank accounts, then how long will it take for my payments to come out?
Once Credibly has been notified and the change has been processed, payments or remittances should start coming out of your new bank account immediately. You must provide notice if you plan to switch bank accounts in compliance with its contract terms.
Bottom Line
Credibly offers a variety of loan options that can match almost all types of business needs. Its relaxed qualifications make it an ideal solution for startups that are looking to satisfy any cash gaps. On the flip side, it charges high rates and fees and offers only short-term financing, plus its repayment schedules are limited to weekly and daily remittances.
Overall, Credibly is not a standout among other online lenders. If you aren't sure if Credibly is right for you, then this article on Fast Business Loans: 6 Best Quick Business Lenders is a review of our top choices. In this guide, we compared the top providers according to their terms, costs, and qualifications.