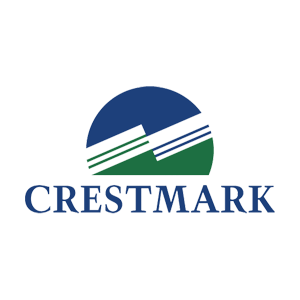 Crestmark Bank is a business-to-business (B2B) lender that provides diverse financial solutions to small and medium-sized companies. Its lending options include asset-based lending, accounts receivable financing, invoice factoring services, Small business Administration (SBA) funding, business line of credit, term loans, equipment financing, and more. It can lend up to $10 million and is best for startups and growing companies.
Crestmark Bank Pros and Cons
| Pros | Cons |
| --- | --- |
| Can provide same-day funding | Does not publish costs and rates on its website |
| Advances up to 90% of your invoice value | Only offers recourse factoring |
| Caters to a lot of industries | Limited in-person support since it only has offices in five states |
| Backed by a top-performing bank: MetaBank | Initial funding can take up to 15 days |
Who Crestmark Bank Is Best For
Small-to-midsized business owners who need funding that traditional banks are not able to provide: Crestmark Bank welcomes high-risk industries, such as insurance, manufacturing, and staffing, which typically struggle to qualify with traditional lenders. It offers flexible funding options, as well as customized financial services, such as credit review and accounts receivable collection, which provide add-on benefits.
Startups and growing companies: Crestmark Bank designs startup loans to help those that need flexible and immediate cash to allow their businesses to grow, restructure, take advantage of supplier discounts, hire additional employees, or fund payroll. It also offers unsecured lines of credit and asset-based lending solutions to accommodate those who have not established a strong credit history yet.
Crestmark Bank Costs and Terms
| | Invoice Factoring |
| --- | --- |
| Loan Amounts | Up to $10 million |
| Advance Rates | Up to 90% |
| Repayment Schedules | Weekly or daily |
| Funding Speed | Same day |
Crestmark Bank's costs and rates are not published on its website and are tailored according to each client's financial needs. It can fund both outstanding and new invoices—up to 90% of the invoice value. While initial funding can take five to 15 business days to process, subsequent invoices are funded within 24 hours.
Another good thing about Crestmark Bank's financing is that it also comes with additional services like customer credit review for new and existing customers, invoice processing, collection services, customized management reporting, accounts receivable bookkeeping, and cash management.
Do You Qualify for Crestmark Bank Financing?
Crestmark Bank's exact qualifications are not laid out on its website, although it states that there are certain criteria that customers must meet to qualify. These criteria vary depending on the type of financing applied for. The lender, however, listed the following basic requirements needed to get started.
A completed application
Accounts receivable (A/R) aging
Accounts payable (A/P) aging
Articles of incorporation
Your company's customer list
Your customer's financials
A current interim, if applicable
A sample of three invoices with backup information including a purchase order of contracts
Purchase orders from your five largest customers to determine the financing structure that will meet your needs
The lender also requires applicants to have a first lien position on your accounts receivable. If they are pledged, subordination from the senior lienholder must be obtained.
Crestmark Bank Application Process
When you're ready to apply, you may visit one of its branches located in California, Florida, Louisiana, Michigan, and Tennessee. Alternatively, you may apply online by submitting a short form with your personal and business details. Then, a Crestmark Bank representative will get in touch to discuss your next steps.
Crestmark Bank Alternatives 2020
Best For

Businesses that need to borrow against their invoices or need a low-rate line of credit quickly

Businesses with good credit that need fast financing and low rates

Newer businesses with less-than-perfect credit that need fast funding

Loan Amount

Up to $5 million for invoice factoring;
up to $250,000 for line of credit






Up to $500,000

Up to $100,000

Terms

Six or 12 months for line of credit

Three to 36 months

12 or 24 weeks

Funding Time

One day

One day

One day

Credit Score

530+ for invoice factoring

600+

No minimum credit score requirement
What Business Owners Should Know About Crestmark Bank
It is a division of MetaBank: Crestbank was acquired by MetaBank, a retail banking company, in 2018. The acquisition strengthens Crestbank's financial standing and expands its service offerings, adding value to its business customers.
It is a direct lender: With its solid financial backing and experience in the industry, Crestmark Bank does not rely on outside capital sources for its financing solutions. This benefits its borrowers in terms of faster approval turnaround and funding, more straightforward rates, and closer client relationships.
It only offers recourse factoring: This means that you must buy back any invoices that Crestmark Bank is unable to collect payment on. While this can be a drawback to some, it can work to other's advantage since recourse factoring usually provides lower rates compared to traditional factoring.
Most Helpful Crestmark Bank Reviews
There are no recent Crestmark Bank reviews available online as of this article's writing (July 1, 2020). If you are a past or current Crestmark Bank client, please leave a review to help other business owners who are deciding whether or not to use the company.
Crestmark Bank Frequently Asked Questions (FAQs)
What industries does Crestmark Bank cater to?
It offers financing to almost all industries, except for construction and third-party medical service providers. Its specialties are in the distribution, manufacturing, transportation, and service sectors.
Do I need to sell all my invoices to Crestmark Bank?
No, you only sell the receivables that you want to sell.
How does Crestmark Bank verify invoices?
It uses written and verbal methods to confirm that services or products have been delivered and that payment is expected on invoices that are purchased. The lender assures that its procedures are designed to ensure that your customers are not inconvenienced.
Bottom Line
Crestmark Bank is a good choice for startups and growing businesses. It can lend up to $10 million and can advance up to 90% of your invoice value. It is a direct lender that can provide same-day funding for approved invoices. However, it should be noted that Crestmark Bank only offers recourse factoring, which means that you will have to buy back the invoices if your customers don't pay them. The lender is also not very transparent with its rates and fees so, if you're interested in applying for financing, you will need to contact them.
If you aren't sure if Crestmark Bank is right for you, then this article on best quick business lenders (fast business loans) is a review of our top choices. In this guide, we compared the top providers according to their terms, costs, and qualifications.