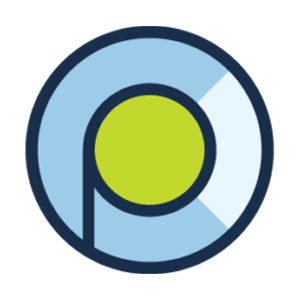 CyberPolicy is an online insurance broker for small and medium-sized businesses (SMBs). It helps you obtain and compare insurance quotes and buy business and cyber insurance. Its partners in offering competitive rates across 50 states include leading insurance carriers like Chubb, Hiscox, Progressive, and Liberty Mutual. It's best suited for freelancers and information technology (IT)-based small businesses that deal with data.
CyberPolicy Pros and Cons
| Pros | Cons |
| --- | --- |
| Helps you assess if your company is protected from cyber threats | Lacks online management of policies |
| Provides quick comparison of multiple quotes | Does not allow online filing of claims |
| Coverage begins within 24 hours | Does not have a mobile app |
| No broker fees | |
Who CyberPolicy Is Best For
Freelancers: CyberPolicy can help freelancers get cost-efficient insurance coverage from multiple providers. It can even offer discounts by bundling multiple policies, whether coming from the same insurance carrier or not.
IT-based small businesses: Through the CyberPolicy Genesis, IT-based business owners can immediately insure their data and protect themselves from cyberattacks.
CyberPolicy Pricing
CyberPolicy provides starting monthly premiums for the insurance coverage they are offering, which starts at $10:

| Insurance Coverage | Monthly premiums |
| --- | --- |
| General Liability | Starts at $20 |
| Workers' Compensation | Starts at $20 |
| Business Owner's Policy | Starts at $20 |
| Cyber Liability | Starts at $10 |
| Directors and Officers | Starts at $10 |
| Professional Liability | Starts at $20 |
Other coverages like commercial auto, umbrella, surety, and liquor liability need an advisor for the pricing.
CyberPolicy Alternatives 2020
| Business Insurance Broker | Best For |
| --- | --- |
| | New business owners who want expert advice to help determine the coverage they need |
| | Sole proprietors and microbusinesses that need general liability and professional liability insurance |
| | Small business owners who want transparency about extra fees |
| | Tech-savvy business owners who prefer to easily manage their policies online |
| | Contractors who see declines because of high-risk operations |
| | Technology-based businesses that need coverage within 48 hours |
| | High-growth businesses that want directors & officers insurance for investors and their board |
CyberPolicy Features
CyberPolicy provides accurate and real-time quotes obtained directly from insurance carriers. On top of this, CyberPolicy specializes in providing high-quality services in cybersecurity and cyber liability insurance.
Insurance Guru
Insurance Guru is a business insurance checkup that can help business owners determine what types of insurance to get based on their needs. In just seven questions, business owners will know what coverages they can consider when asking for a quote.
CyberCheckup
CyberCheckup helps you assess the cybersecurity needs of your business. Not only is it free, but it also takes only three minutes to answer a couple of questions that will help determine how safe a business is from cyberattacks and the percent of risk it has against it. CyberCheckup will then give advice and information to plan, prevent, and insure against the breach.
CyberPolicy Genesis
CyberPolicy Genesis is a one-click insurance product that allows business owners to get cyber insurance and cybersecurity quickly. It's designed for businesses of all sizes and gives you expert support for a data breach or cyberattack. It also provides assessment, monitoring, training, and prevention tools to stop a breach even before it happens.
CyberPolicy Genesis is priced at $9.99/month with coverage limits between $10,000 to $100,000, and a deductible of $1,000.
Most Helpful CyberPolicy Reviews
As of the date that this article was written (July 1, 2020), there is very little feedback available online with regard to the policyholders' experience with CyberPolicy. One reviewer online noted that the setup was seamless for them. He added that it provides good customer service. If you are a previous or current customer of CyberPolicy, kindly leave a review to help business owners decide whether to use the broker.
CyberPolicy Frequently Asked Questions (FAQs)
Every business situation is unique, and small business owners should seek answers before selecting an insurance provider. We've gathered some of the most commonly asked questions about CyberPolicy below and answered them.
What kinds of discounts can I get?
When moving your insurance policy from one carrier to another, getting a switcher discount can help lower insurance costs. CyberPolicy also offers discounts when bundling multiple policies with the same or different carriers.
Will my credit score be affected when I get a quote?
When individual insurance carriers check your credit score before making a quote, they only make a soft inquiry or soft pull of your credit rating. These do not have any impact on your FICO or credit scores since they're not related to an application for financing.
Our Top Business Insurance Provider Picks
In case you are still not sure if CyberPolicy is right for you, then this article on the best business insurance brokers is a review of our top choices. In this guide, we reviewed several brokers and narrowed them down to our top picks based on key criteria like price, carrier and policy options, customer reviews, and additional benefits.