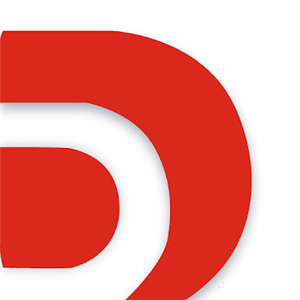 Deluxe Payroll offers a suite of payroll, HR, talent management, and finance solutions. Its payroll tools and services include payroll tax filing, paycheck issuance, direct deposits, online paystubs, and customizable reports. It has fees that reportedly start at $3.73 per employee, per pay period and is best for growing businesses in the retail, contracting and building, hospitality, healthcare, and restaurant industries.
Deluxe Payroll Pros and Cons
| Pros | Cons |
| --- | --- |
| Excellent customer support | Pricing isn't readily available online |
| Employee payment options include direct deposits, payroll debit cards, and paychecks | Charges are on a per payroll basis |
Who Deluxe Payroll Is Best For
Healthcare and contracting and building companies: Apart from its comprehensive payroll solution that includes tax filing and compliance services, you get access to a tax filing expert who can help keep you compliant with state and federal regulations that are healthcare and building contractor-related.
Retail, hospitality, and restaurant businesses: Deluxe Payroll can integrate with point of sales (POS) and general ledger systems, enabling it to electronically capture employee pay-related data in real time. As an example, it can generate reports that show total tips received per employee for tax reporting.
Deluxe Payroll Pricing
Deluxe Payroll's pricing information is not published on its website and is available only upon request. However, according to a third-party site, its fees start at $3.73 per employee, per pay period; and prices are based on the number of employees—wherein costs go down as the employee count increases.
Deluxe Payroll Alternatives 2020
| Payroll Provider | Best For |
| --- | --- |
| | Companies with fewer than 100 employees that want a cloud-based payroll software at a significantly low cost |
| | Small organizations/businesses in niche industries (churches, households/nannies, agriculture) that have unique payroll needs |
| | Companies using QuickBooks for accounting that are legally required to offer health insurance to their employees |
| | Startup businesses that need many customization options and want to scale with a long-standing industry leader |
| | Small businesses that seek professional payroll services and dedicated customer service for their changing payroll needs |
Deluxe Payroll Features
Deluxe Payroll is designed to help you manage payroll and tax filing processes more efficiently. Let's look at some of its features to help you determine whether or not it's the right payroll solution for you.
Free payroll set-up for new users: Before you run your first pay cycle, Deluxe Payroll will conduct the initial setup, upload the necessary data, and reconcile your payroll.
Pay and tax calculations: Its pay calculations include employee earnings, withholding taxes, and deductions. For businesses in the hospitality industry, it offers automatic charge tip fee deductions and Federal Insurance Contribution Act (FICA) tip reporting.
Tax filing and compliance services: Deluxe Payroll's services include automated and electronically processed tax payments and returns—wherein you get notifications of the Electronic Federal Trade Systems' confirmation numbers as proof of filings. You are also granted access to tax filing professionals who can help keep you up-to-date with state and federal tax requirements.
Employee payments: It offers several employee payment options such as direct deposits, payroll debit cards, and paychecks. Deluxe Payroll also handles bank reconciliations, wherein it will debit your designated account for funding employee payroll and then reconcile the paychecks as it is cashed.
Self-service employee portal: Its self-service portal enables your employees to access pay stubs, view W-4 and annual W-2 forms, and change their account information online.
Customizable reports: Apart from detailed payroll reporting, it has several reports that can be customized to fit your business' needs. For example, if you're in the building and contracting industry, then its reports can cover labor distribution, job costing, and expense allocation.
Summary of Deluxe Payroll Reviews
There are very few recent Deluxe Payroll reviews online as of this writing (June 9, 2020), but those who left positive feedback highlighted its helpful support team and the good quality of its paychecks. Some also said that while it is more expensive than similar payroll service providers, its price tag is worth the investment. If you are a past or current Deluxe Payroll customer, then leave a review to help others who are deciding whether or not to use the service.
Deluxe Payroll Frequently Asked Questions (FAQs)
What are its software integrations?
Some of Deluxe Payroll's integration partners include the following:
POS software: Digital Dining, Fisher, MacromatiX, Micros/E7, NCR Aloha, Restaurant Manager, Squirrel, Taco Systems, and Touch
General ledger systems: Founder, Microsoft Dynamics, QuickBooks, Sage 50cloud Accounting (formerly Peachtree), and Solomon
401(k) providers: American Funds, Ascensus Financial, CDM Retirement, Fulton Financial Advisors, Investmart, Legg Mason, Mass Mutual, Merrill Lynch, Nationwide Financial, Prime Benefits, and Transamerica Retirement Solutions
Does it charge setup fees?
No, Deluxe Payroll doesn't charge setup fees.
Do I need to sign a contract with them?
No, Deluxe Payroll won't require you to sign a contract.
Our Top Payroll Software Picks
If you aren't sure if Deluxe Payroll is right for you, then this article on the best payroll software is a review of our top choices. Our team looked at a variety of solutions and narrowed down our recommendations based on price, customer support, and features such as payroll tax calculations, electronic tax payments, and direct deposits.