4 Best Graphic Design Software 2019: Reviews & Pricing
Small businesses need the best graphic design software to help them with everything from logo design and banner ad designs to photo retouching and blog posts. On the market are easy-to-use cloud-based software that's affordable as well as more complex suites to help you make the most of your photos, designs, and ideas.
4 Top Graphic Design Software for Small Business
To pick the best graphic design software, we considered the obvious contenders and the newcomers to see how they could each serve a small business owner. All of the best design software represented here can help you create striking photos, ads, social media posts, and materials for printed products.

Adobe Photoshop CC

+ Best photo editor

+ Integrates with other Adobe apps

+ Flexible

- Steep learning curve

Canva

+ Easy to use

+ 100s of templates

+ No design experience needed

+ Free or affordable

- Limited free version

Adobe Illustrator CC

+ Industry standard for vector graphics

+ Feature-rich

+ Flexible with other Adobe products

- Steep learning curve

Piktochart

+ Easy to use

+ Lots of templates

+ Requires no design experience

+ Free option

- Customization is limited

For: Photo, graphic & ad needs
For: No design experience
For: Creating your own art

For: Creating presentations & infographics
How to Choose the Right Graphic Design Software
How Do You Plan to Use Graphic Design Software?
One of the best ways to narrow your search for the best design software is to decide how you plan to use it. There are niche design products out there that will design for you with your input or let you use templates, icons, and stock photos.
Logo Design
A logo is a must-have for any small business, even if you're just marketing yourself as a solopreneur — after all, it's going to be a part of your brand identity. Logos are often resized for various applications and, as such, you should design it using software that uses vectors, which means that your design has mathematical equations factored in to ensure that resizing won't affect the quality of your design. Go as big as you want with a vector-designed image, and it'll still look clean and not pixelated. If you'd rather not design your own logo, you can find services that will do it for you, and to your specifications.
We recommend: Tailor Brands, Adobe Illustrator CC, Inkscape
Why: Tailor Brands is an affordable way for you to get a logo without having to do any design work yourself. Pick the one you like. Adobe Illustrator CC is the most feature-rich graphic design software so that you can do anything if you have the skills. Inkscape is an excellent Adobe Illustrator CC alternative that's free to use, but it doesn't have the same level of support as Adobe.
Photo Enhancement
When you're dealing with actual photos, rather than illustrations, you'll want to choose the best graphic design software made specifically for editing photos (raster-based design software). You can adjust the size, contrast, brightness, and retouch until your photos are ideal for your project. Your result is best used for digital work, such as for your small business' website.
We recommend: Adobe Photoshop CC, GIMP
Why: Adobe Photoshop CC is the photo editor most graphic designers and photographers use today, and it has all the features you would need to make graphics, although it is primarily a photo editor. GIMP is an open-source photo editor, so it's free to use, but the interface isn't as intuitive, and it doesn't offer much help except through user-created tutorials.
Print Products
Whether you're creating ads for a newspaper, magazine, or you're creating a brochure, you'll want to use design software that lets you work with vectors, so images and designs can be resized to fit specific parameters. Often, graphic designers will use a combination of software because they offer different tools for layout.
We recommend: Canva, Adobe InDesign
Why: Canva is one of the easiest-to-use online graphic design tools. The drag-and-drop interface is immediately intuitive to any user, and you can choose the elements you want, rather than having to create anything from scratch. Then, choose your extension for print. Adobe InDesign isn't so much a graphic design tool as it is a layout tool. It's what many publications use for laying out their pages, so it would work well for laying out your ads for print publications.
Banner Ads
Marketing online requires you to have graphics-ready display ads, whether you're going to put these on your own websites or others' sites. You can use the Adobe Creative Cloud Suite to create ads from scratch, or you can rely on drag-and-drop editors and templates to create what you want more quickly.
We recommend: Bannersnack, Canva
Why: Bannersnack is niche graphic design software in that you only create online banners with it, but you can create animated banners easily with it. Canva is easy to use for making banners, but it can do a whole lot more.
Infographics
One of the most popular ways to share data by small and big businesses alike is through the use of infographics. These visual guides help make it easier for anyone viewing it to digest data more easily. An infographic can be a time-consuming design project. However, if you use the right software for it, you could have your design done within an hour.
We recommend: Venngage, Piktochart
Why: Both Venngage and Piktochart are all about infographics, but Piktochart is more affordable ― although both offer free versions. The one you choose to use might be down to the interface you find most intuitive.
Pricing: How Much Will Graphic Design Software Cost?
Graphic design software can be as affordable as free or as pricey as a monthly car payment. Which one you choose depends largely on your skill level, your needs, and how often you plan to use design software for your small business. Plus, you have the option of using free software, single-user licensed software, or software-as-a-service (SaaS) with a monthly fee.

Open Source Design Software

SaaS Design Software
Free Option

Single-user License Design Software

SaaS Design Software

Pricing

Free

Free

$30 to $500

$7 to $200 (monthly)

Photo Editing

✔

✔

✔

✔

Vector Graphics

✔

✔

✔

✔

Tutorials

✔

✔

✔

Templates

✔

✔

Live Support

✔

✔

Stock Photos

✔
Single-user License
Before most software companies developed their programs for the cloud, software was sold as licenses. You can still find some software that you buy and own permanently, but it's rare. The benefit of choosing single-user licensed design software is that you'll only pay for it once and you won't incur any monthly fees. However, you'll have to store your files locally or find a cloud-based document management service. Plus, you'll only be able to install it on one computer, unless you buy multiple copies.
Example: Serif Suite
SaaS
The benefits of using full-featured SaaS graphic design software are many. The cloud-based design software works with PCs or Macs; you'll pay a low monthly fee; access to live support, and you get any new tools and updates at no extra cost. The only downside is that most SaaS will leave you with a monthly bill. You can find some versions with free options, but they're limited in features and support.
Example: Adobe Creative Cloud Suite
Free Options for Graphic Design Software
Sometimes, free design software can be an excellent choice for small business owners. When you don't have a lot of cash flow, it's the little things that help you get by. You may find that free graphic design software offers fewer features, and it often doesn't have tutorials or live support, but if you're good with research, you can likely find user-created help guides.
In some SaaS cases, the free option is enough, but some graphic design software offers low monthly plans that expand the feature set and support options. You can always start with the free graphic design software and upgrade when you require more functionality.
Example: Canva
Types of Graphic Design Software
Classifying graphic design software comes down to whether it's vector-based or pixel-based artwork, but it can be more granular than that. Here's a list of the different types of graphic design software you want to consider.
Photo Editor
Photo editors are exactly what they sound like — they're designed for retouching, cropping, and editing photos. You can use design software like this to create web-ready ads because they offer ways for you to compress the artwork and reduce the size of your completed project. However, you cannot resize your project to work for a banner ad and a billboard. You'll need a bit of experience to use a full-featured photo editor or expect to take some time learning how to use the software.
Graphics Design
When you need to design a logo, create art for printed brochures or an entire marketing plan worth of graphics, you want a vector-based graphics program. Your graphics will always look clean and crisp, and they'll never lose quality as you shrink or enlarge them. Graphic design is both a talent and a skill and learning to use a feature-rich graphics design software could take a while.
Drag-and-Drop Online Photo Editor
The beauty of an online photo editor with drag-and-drop functionality is that you don't need a lot of experience with photo editing to use it. Many are made to guide you through the process of editing to help you make your photos look the best they can. Plus, many of these editors are free or inexpensive, but they're often missing features that the full-featured software has.
Drag-and-Drop Online Graphics Design
Once again, a drag-and-drop online editor is going to be much easier to use than the feature-rich professional graphic design software. However, this type of design software makes it possible for small business owners with little to no design experience to create beautiful ads, logos, and more with templates, icons, and built-in fonts.
Banner Creator
Like the two options above, a banner creator is going to make it easy for you to create the digital marketing materials you need for your social media ads, website ads, and even HTML5 animated banners for mobile sites. Many of the elements are already created, and all you have to do is pick what you like, drag and drop it, and fill in with your information.
Logo Design Service
If you don't trust yourself to design your own logo, and you're not quite sure what you want, but you know what you like, then picking the best logo design software could be your best option. These services let you fill in the information you want on your logo, pick designs you like, and then the system creates logos for you automatically, and you choose your favorite.
All Graphic Design Software Reviews
You can count on most graphic design software being similar in some aspects but each one has its own quirks, benefits, and drawbacks. Read through this list of design software reviews to see what others think about the features, find out the pricing, and try them out yourself. You're sure to find the right graphic design for you, whether you're a beginner or a seasoned pro.
Don't Design It Yourself — Hire Someone Else
For some small business owners, it doesn't make sense to hire a full-time graphics designer, but it also doesn't make sense to pay for the best graphic design software to learn and use yourself if you don't have the skills. A happy-medium solution is to hire a company or a freelancer to get what you need when you need it.
When You Need a Logo
You have lots of options for getting a logo design. You could do it yourself with graphic design software, hire a freelancer, or opt for a service like Tailor Brands. The system takes your tastes into account when you answer a series of questions, and then it automatically creates a logo that's right for your small business.
Consider: Tailor Brands
When You Need Brand Identity
Creating a brand identity for you, as a solopreneur, or for your small business is no easy feat. Your brand identity will be a part of your website, printed products, your digital ads, and so on. Whether you know exactly what you need or not, you can tap DesignBro to do it for you. It's like a cross between a freelancer marketplace and a design firm. You'll pay a flat fee for brand identity designs.
Consider: DesignBro
When You Need a Slew of Marketing Materials
If you're adding up all the design elements you'll need for your small business, and it's starting to look like you might need to hire a full-time graphics designer after all, you might want to consider hiring a freelancer. Freelancer marketplaces like Fiverr and 99designs are chock full of design professionals who can deliver precisely what you need and nothing more. For the most affordable options, go with Fiverr. For some of the best design pros, choose 99designs.
Basic Features of Graphic Design Software
Regardless of which graphic design software you choose to create your ads, artwork, or logo, you'll see they all use similar tools, even if the icons and names of the tools are different. It's a good idea to familiarize yourself with the basics, so you'll be able to use any software.
Move tool: When you're working with layers and multiple graphics, you may need to move something out of the way, and this tool allows you to move individual layers or graphics
Selection tool or lasso tool: Use this tool to draw an area on a photograph or illustration to select a specific area; it usually allows you to draw a box or rectangle, but you may also have the option to select a circular or freehand shape
Magic wand: This is another selection tool, but it selects shapes automatically when you click on them, so you don't have to draw a box, circle, or other shape carefully
Crop tool: Draw a box or choose the pixels you want to crop an image to remove the bits and pieces you don't want
Text editor: You can add text to any image or graphic with this tool that typically looks like an uppercase "T"; the options here are similar to any word processing program, so you can change the size and font, add bold, italics, or other font styling, depending on the fonts you already have or what's included with the software
Brushes: Paint, draw, and spray using these brush tools; most graphic design software include different types and sizes of brushes, pencils, pens, markers, and more
Eraser: If you want to remove part of an image or graphic, you can use this tool to erase the area completely or paint or draw as you would with brushes
Clone tool: When you want to remove an element from a photo or graphic, but you don't want to leave a hole, you can choose a cloning tool, which will pull from the background and allow you to paint over the unwanted section with the background
Eyedropper: This tool allows you to choose a color from an image or graphic so that you can be precise with your color choices
Paint bucket: To fill in an area with a color, choose this tool; you'll be able to set the color by number (RGB) or by selecting the shade visually; then, click the area you want to fill with color
Layers: Most graphics are made up of layers, which gives you more control over each element of the design; you can control the opacity of each layer, and you can turn them on or off at will
Filters & effects: These vary with each program, but you can expect to see some basics in design software that will allow you to blur, sharpen, distort, and more, to change how an image or graphic appears
History: Other than using Control + Z (PC) or Command + Z (Mac) on your keyboard to undo something, you can scroll through all the actions in a history panel in most design software, which lets you choose exactly the point you'd like to return
There are plenty of other tools and features, but these are the basics. In the easier-to-use design programs, you may not even need these tools, as most things you'll want to accomplish will be automatic or already done in a template that's ready to use.
Canva is a design software with a drag-and-drop feature and pre-made professional layouts. Prices range from $0 to $12.95+ per user per month. View Profile
Adobe Photoshop CC is an imaging and design software that allows users to edit & enhance photos, videos, and art. Pricing starts at $9.99/month. View Profile
Adobe Illustrator CC is a vector graphics software that allows users to create and edit logos and other illustrations. Pricing starts $31.49/month. View Profile
Bannersnack is an online design software that enables users to create custom banners. Pricing ranges from $0-$42+/month. View Profile
Adobe Creative Cloud provides users with design, photography, web, and video applications. Prices range from $9.99 to $109.99+/month. View Profile
Adobe XD is a design tool. All billed monthly, its prices range from $0–$52.99/month for individuals and $0–$79.99/user/month for businesses. View Profile
PicMonkey is an online photo editing software that offers templates, filters, effects, and more. Prices range from $7.99 to $33.99 per month. View Profile
Inkscape is a free and open source design software focused on vector illustration. View Profile
Venngage is design software that allows users to create infographics, presentations, charts, & more. When billed monthly, fees range from $0 to $49. View Profile
Piktochart is a design software that allows users to create infographics, presentations, posters, and more. Prices range from $0 to $52+/month. View Profile
Lucidpress is an online design software that allows users to create professional-looking brand materials. Pricing starts at $19.95 per month. View Profile
Pixelmator is an iOS design software that allows users to create designs and enhance photos on their iPad, iPhone, and Mac. Pricing starts at $4.99. View Profile
Questions to Ask Yourself Before Choosing Design Software
If you're still unsure about whether you need graphic design software, then ask yourself these questions.
Do I Need a Logo & Digital Ads for My Business?
Every business and solopreneur needs a logo, brand identity, and the ads to promote themselves. Without graphic design software, you're left with pencil and paper, or piecemealing together clip art.
Am I Going to Use Photos on My Website or Social Media?
Media, whether it's photo, art, or graphics, is necessary in today's digital landscape, so the likely answer here is "yes." Without a good photo editor, your images may not resonate with your audience.
Do I Have the Budget for Graphic Design Software?
The best graphic design software is surprisingly affordable, but even if you can't afford the monthly fee at first, many design software companies offer a free version of their products. Start with the free option, and then upgrade when it's necessary.
Do I Have Time to Learn How to Use Design Software?
If you're committed to learning how to use graphic design software yourself and creating your own graphics, then go for the professional design software. It'll be the best investment in the long run. If you'd rather go with something that's much easier to use and won't require design skills, then pick a drag-and-drop online option.
The Bottom Line
At the very least, small business owners who want to edit photos should subscribe to a raster-based graphic design software like Photoshop. If you're looking for graphic design, get a vector-based graphic design software like Illustrator. There are plenty of other options for getting the graphics you need, whether it's for a logo design, infographics, banner ads, or product design. You can do it yourself with professional design software, opt for easy-to-use online editors, or hire someone to give you exactly what you want.
Top Graphic Design Influencers of 2019
We've scouted the web for graphic design influencers with a robust social media presence and put together the list below of the top Graphic Design Influencers of 2019.
Our goal for this list is to present helpful graphic design tips right from the experts themselves. We found that the influencers listed have outstanding credentials, expertise, and skills pertaining to the graphic design industry, as well as an impressive quantity of social media followers.
---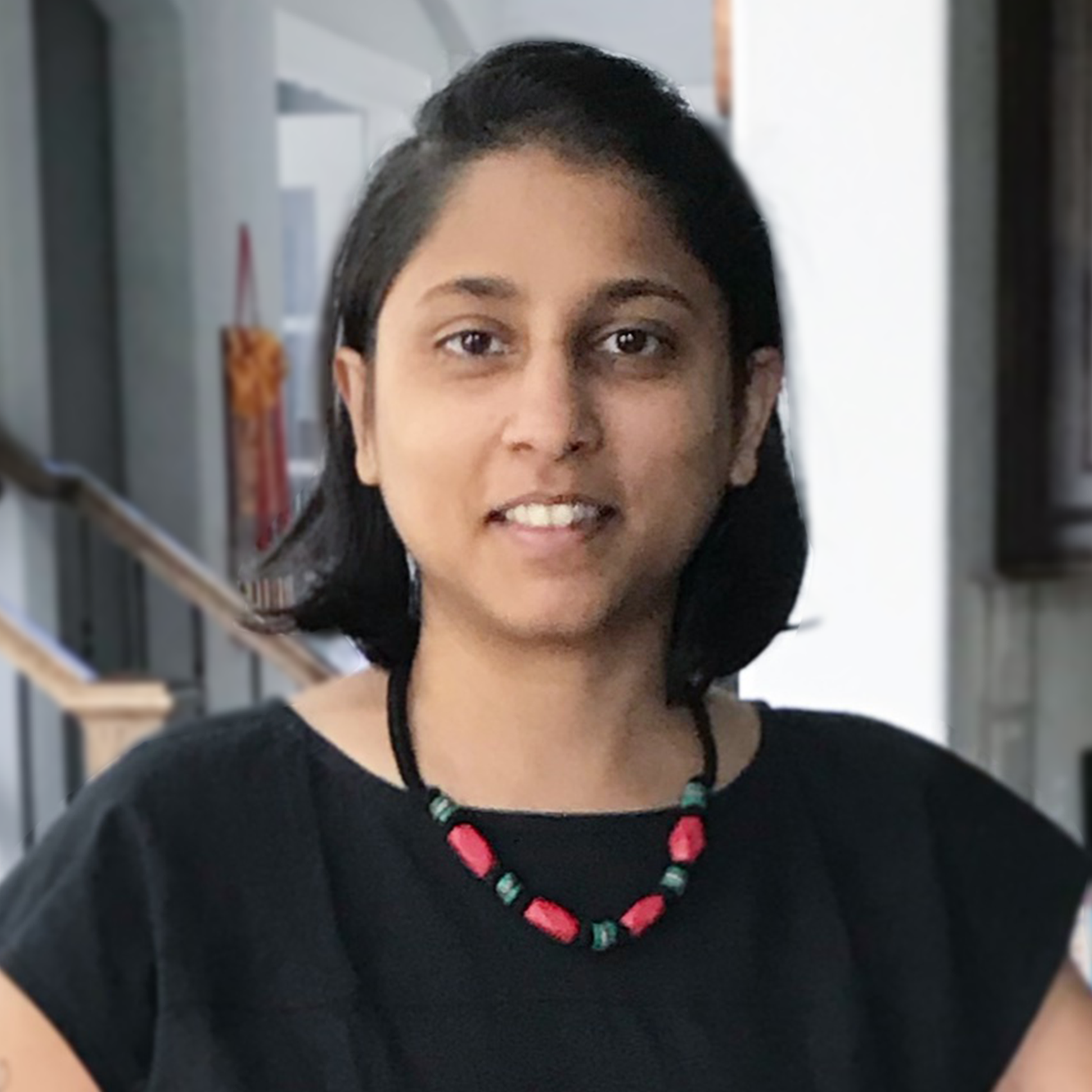 ---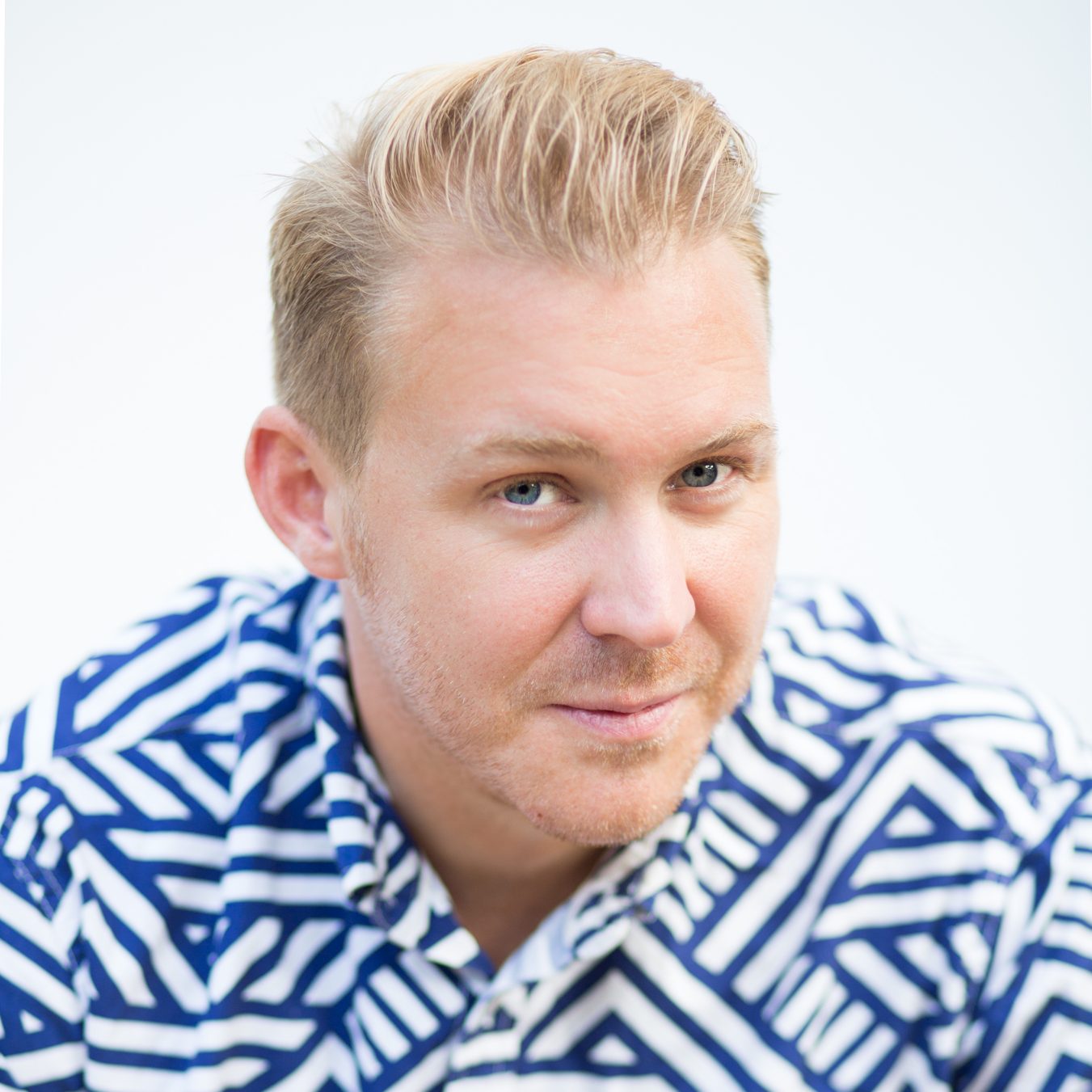 ---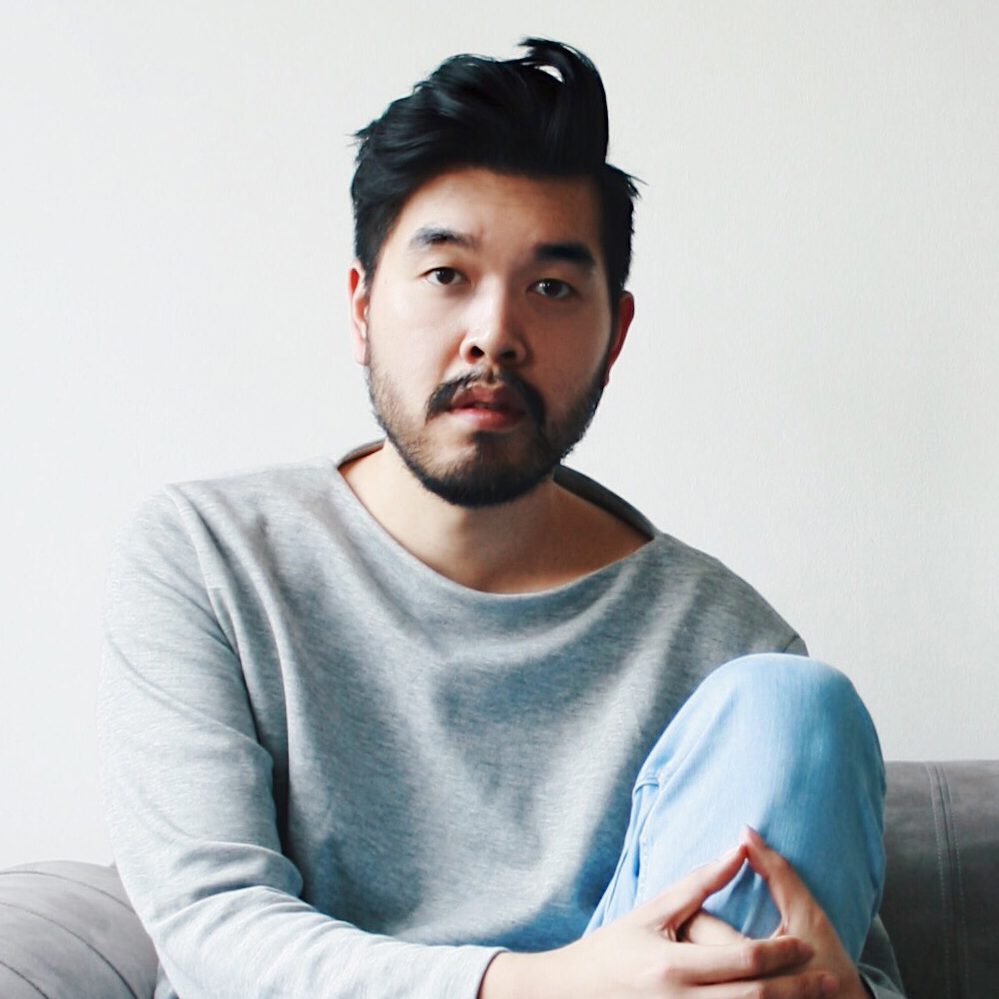 ---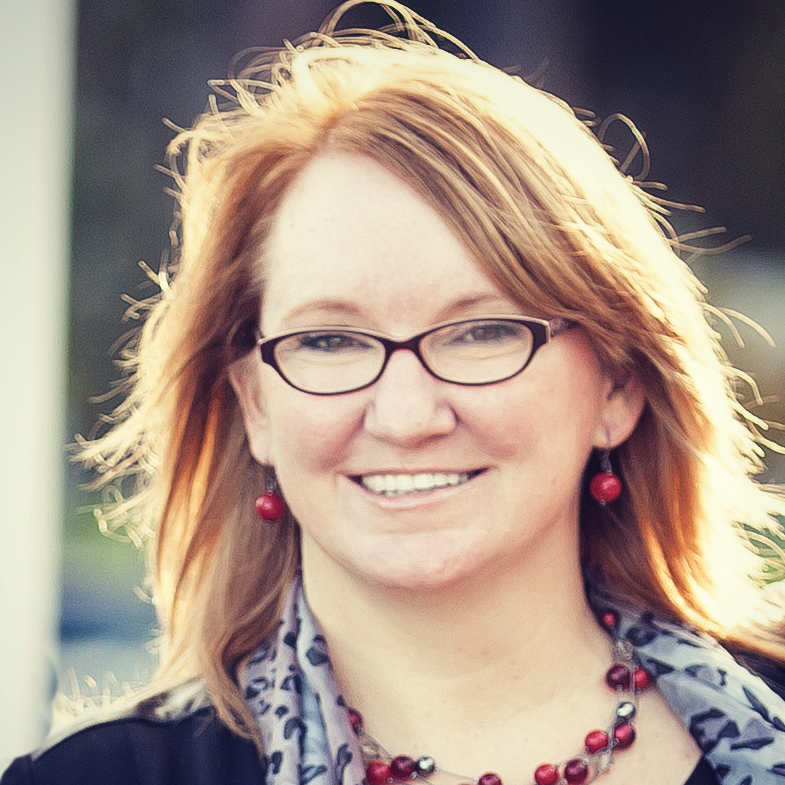 ---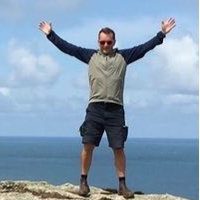 ---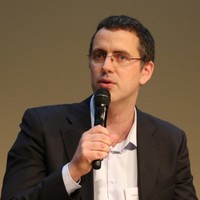 Here's a growing list of design software and sites that are no longer in operation.
---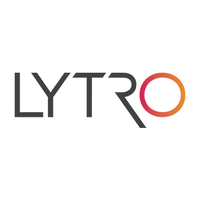 ---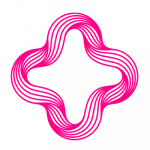 ---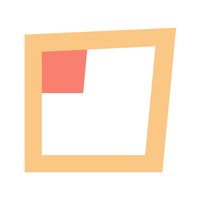 ---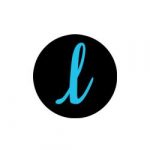 ---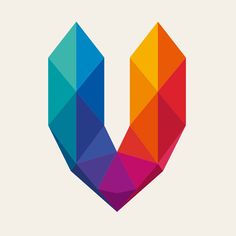 ---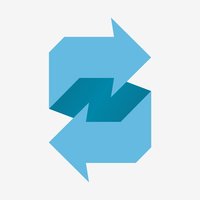 ---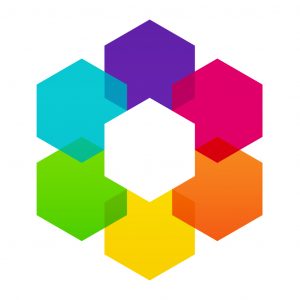 ---