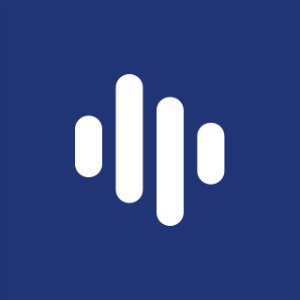 Dialpad is a cloud-hosted VoIP system for businesses of any size. As a business phone service, it comes with all of the features you need for making, receiving, and routing calls. It also comes with contact management, call recording, and video calling, among others. In this article, we cover Dialpad reviws, functionality, pricing, customer support, and more. Ready to try Dialpad? Click here to learn more
Which VoIP Provider Is Right for You?
Dialpad Pricing & Plans
Dialpad offers two different pricing packages for small businesses. The Standard edition costs $20 per user, per month, while the more advanced Pro edition is $30 per user, per month. We will cover both plans in more detail to help you decide which one is a better fit for you.
Dialpad Tiered Features
| | Standard | Pro |
| --- | --- | --- |
| Pricing | $20 per user, per month | $30 per user, per month |
| Unlimited Calling for U.S. & Canada | ✔ | ✔ |
| Local & Toll-free Numbers | ✔ | ✔ |
| Call Management | ✔ | ✔ |
| Automated Attendant | ✔ | ✔ |
| G Suite and Office 365 Integration | ✔ | ✔ |
| HD Video Calling | ✔ | ✔ |
| Mobile Apps | ✔ | ✔ |
| Multi-office Support | | ✔ |
| Slack Integration | | ✔ |
| International Numbers | | ✔ |
| Salesforce Integration | | ✔ |
Standard Plan
Dialpad's entry-level Standard plan, which costs $20 per user, per month, comes with unlimited calling and SMS for the entirety of the U.S. and Canada. It also allows you to adopt either a local phone number for your business or a toll-free 1-800 number. This could be helpful if your company has a nationwide business presence and you want to look like a more established organization.
Pro Plan
For $10 more per month, Dialpad's Pro version adds support for multiple offices. Therefore, if you have more than one office location, you can divide and manage users separately by location. It also comes with the ability to connect data to Salesforce, so you can initiate Dialpad calls from within the Salesforce app. This is a great feature for anyone who uses the popular customer relationship management (CRM) system.
Pros & Cons of Dialpad
Pros
Dialpad has all of the features you'd need in a phone service at an affordable price. The fact that it offers a toll-free number in its most affordable package is fantastic, and its mobile app has smooth, modern interfaces. Dialpad offers a comprehensive set of features for businesses of all sizes.
Cons
There are a concerning number of complaints from users that the Dialpad app on both desktop devices and smartphones is prone to glitches and crashes. There are also many who say that call quality can be inconsistent even when there are no problems. We hope to see Dialpad fix these technical issues in the future.
Dialpad Ease of Use
Day-to-day use of Dialpad is very easy. The software has a smooth, modern interface and all of the modules are laid out in a very logical way. Even workers who are not technically savvy should be able to make calls with Dialpad without issue.
Dialpad Customer Support
Dialpad offers a support chat function as well as a resource library with how-to guides on using features and troubleshooting issues. It also has a community forum where customers can help each other. The service does have phone support available 24 hours a day during the work week for Pro subscribers, but many customers who have written online reviews find the service to be lacking.
It is unfortunate that users of the Standard plan do not have access to the company's phone support. Forcing users to play $10 extra just to be able to speak with a human is an unfair expense to put on customers. We hope Dialpad extends their phone support to all users in the future.
Dialpad Features
Call Management
Call management refers to features for making, receiving, routing, and blocking all calls with a phone system. Dialpad has all the capabilities you need to effectively manage all of your call traffic. Making calls with the service is just as easy as with any other voice-over-internet-protocol (VoIP) service. The service also comes with the ability to make video calls to people within your organization.
Phone Numbers
Dialpad offers free local or toll-free 1-800 numbers for new customers. Having a 1-800 number helps companies look more established and might command more respect from prospective customers. The fact that Dialpad offers a free local number with even the entry-level edition is helpful for smaller teams looking to grow.
Automated Attendant
Manually answering every phone call you get and routing it to the right extension can take a lot of time and effort. With all plans, Dialpad offers an automated attendant that takes care of this for you. This module greets and routes incoming calls to pre-specified extensions, phones, or voicemail boxes without any human intervention. This is a common feature in many business phone systems.
Mobile App
Users can download the Dialpad app on both iOS and Android devices. This app lets you make and receive calls with your business number on your personal device. This is an especially useful feature for workers who travel often or work remotely.
Dialpad Alternatives
| | Phone.com | Nextiva | 8x8 |
| --- | --- | --- | --- |
| | | | |
| Best For | Solopreneurs and small business owners who want an affordable turnkey vanity number and VoIP provider | Small businesses that want the best balance of features, price, and customer service | Businesses that need unlimited international calling and SMS messaging |
| Pricing | Starts at $12.99/mo | Starts at $34.95/mo | Starts at $25/user/mo |
| | Read Reviews | Read Reviews | Read Reviews |
Dialpad Integrations
Here is a list of some of Dialpad's popular integrations:
G Suite
Office 365
Salesforce
Slack
Salesforce
Overview of Dialpad Reviews
All told, Dialpad customers are very satisfied with the service. They find it effective, easy to use, and affordable. They especially like the mobile functionality. However, there are some problems. Many users find that the app can crash often. Additionally, call quality can be lacking at times. There are also a handful of complaints about the solution's settings menus.
Our Top VoIP Picks
If you are not sure if Dialpad is a good fit for your business, we encourage you to read our guide to the six VoIP providers for small businesses. We examined services based on pricing, features, usability, and more.
Dialpad FAQs
Can I use Dialpad internationally?
Yes, you can call any number from anywhere because Dialpad has very affordable international rates. However, it is not available in some countries. If you are interested in Dialpad as a VoIP for your company's international teams, visit its website to ensure its services are available to you.
What types of industries can benefit from Fusion?
Dialpad can be used by companies of all kinds. The company offers many telephony features and comes at a lower price than many of its competitors.
In what countries can I get an international number?
Dialpad offers phone numbers for the United Kingdom, Mexico, Ireland, China, Germany, and more. For a complete list of available countries, click here.
Is Dialpad Right for You?
Dialpad is a powerful business phone service that is easy to set up and use. With that in mind, it might not meet the needs of all business users. The service is good for small to medium-sized organizations, and it is easy to add more users as your company grows.
Dialpad's biggest weaknesses are the technical problems and unhelpful customer support. However, there are many users who've never found either of these to be an issue. We would encourage readers to try the company's free trial before committing to the solution.
If you aren't sure if Dialpad is right for you and you want to look into some other options, you can check out all of our VoIP software reviews.