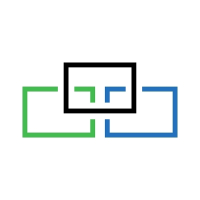 DiscoverOrg is a lead generation software that gives users access to a business contact database that they can use to build their own business-to-business (B2B) sales lead lists. Its features include advanced lead search, lead matching, and department organizational charts. Estimated pricing ranges from $11,000 to $24,000 per year, and it is best for sales, recruiting, and marketing teams.
DiscoverOrg Pros and Cons
| Pros | Cons |
| --- | --- |
| Displays a lead organizational chart | Lacks data on small businesses |
| Notifies users when companies research their products | Limited to B2B leads |
| Extensive selection of filters when searching for prospects | |
Who DiscoverOrg Is Best For
Sales teams who want to contact decision-makers directly: DiscoverOrg can help sales teams find decision-makers in their target companies using its advanced search tool. Users can filter their results by title, name, and company. It also displays organizational charts for each company or department.
Marketing teams that want to generate demand: DiscoverOrg can help marketing teams generate demand using targeted prospect list segments, personalized messages, and marketing team coordination.
Recruiting teams: Recruiting teams can use DiscoverOrg to find high-quality professionals and their verified contact information. They can also build recruitment pipelines on the platform.
DiscoverOrg Pricing
DiscoverOrg pricing is not readily available on its website as it is customized. However, according to a third-party website, estimated pricing ranges from $11,000 to $24,000 per year. Factors that affect pricing include the number of leads and access to advanced features, such as real-time notifications, lead enrichment, and automatic lead capture.
DiscoverOrg Alternatives 2020
| Lead Generation Software Companies | Best For |
| --- | --- |
| | Purchasing scrubbed lists of leads |
| | Creating a prospect list of decision-makers at target companies |
| | Generating leads through inbound marketing |
| | Engaging with leads in real-time on your website |
| | Building websites and landing pages to collect leads |
| | Engaging with and capturing leads on social media |
DiscoverOrg Features
DiscoverOrg features are designed to help users generate B2B leads and manage their lead lists. Some of its main features include advanced search, OppAlerts, department org charts, and invalid email verification.
Advanced Search
DiscoverOrg's lead searches can be refined with various filters, such as title, job function, industry, geographical location, company size, and more.
OppAlerts
OppAlerts are automatic notifications sent to the users whenever companies are aggressively researching their products. It also displays quick options to connect with these companies.
Department Org Charts
This feature helps users identify which individuals are the movers and decision-makers in a company. It shows a full org chart for each company or department.
Invalid Email Verification
DiscoverOrg can automatically flag invalid email addresses through its integration with customer relationship management (CRM) software. It flags spam traps or email addresses that are no longer in use as a result of a contact leaving his/her company.
Most Helpful DiscoverOrg Reviews
Most DiscoverOrg reviews found online are positive. Many said that the contact information they received from the platform is accurate. Some added that they were easily able to find prospects using different filters, such as company, title, and location.
Some users, however, complained about the platform's steep learning curve. Some also reported that its database does not include small businesses.
Prospect search filters have streamlined the lead generation process
"Prospecting via geography/company/title has become a much faster and more simple process. The phone numbers are mostly accurate and help me get a hold of people quicker with less energy spent."
—Duncan Holt
It does not have information on small businesses
Users who gave negative DiscoverOrg reviews complained about its lack of information on small businesses. Some added that it was difficult for them to learn how to operate the software. Some also reported that it is expensive.
DiscoverOrg Frequently Asked Questions (FAQs)
How can DiscoverOrg users contact the customer support team?
DiscoverOrg users and those interested can contact the customer support team through phone and email. Phone support is available on Mondays to Fridays from 5 a.m. to 5 p.m. Pacific time.
Does DiscoverOrg have an onboarding program for new users?
DiscoverOrg's training program begins by showing new users how to navigate the platform and integrate it with third-party software that they are already using. Users can also request help on exploring specific features on the platform.
Can DiscoverOrg help users strategize their marketing campaigns?
DiscoverOrg users have access to a customer success team that helps them ensure return-on-investment (ROI), adoption, and strategy alignment. This team can evaluate users' needs, help them create a strategy, and identify success metrics.
Our Top Lead Generation Software Picks
If you aren't sure if DiscoverOrg is right for you, this article on the 13 Best Lead Generation Software for Sales is a review of our top choices. Our team looked at a variety of solutions and narrowed down our recommendations based on price, features, and customer support.