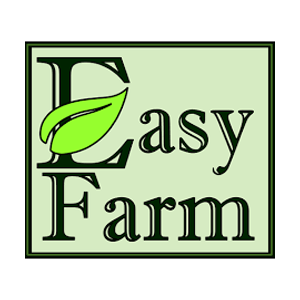 EasyFarm is a farm management and accounting software that equips agricultural producers and farmers with bookkeeping and record-keeping tools. Its farm management component helps users keep track of their equipment, supplies, inventory, crop, and livestock. Its accounting component, meanwhile, manages transactions concerning farm finances, including expenses and profits. Pricing ranges from $509 to $1,100, and it works best for farmers with no bookkeeping and accounting background and those who manage multiple farms.
EasyFarm Pros and Cons
| Pros | Cons |
| --- | --- |
| Easy to use even for those with no bookkeeping or accounting knowledge | Interface looks outdated |
| Automatically separates farm and personal expenses | Does not automate data entry of bank transactions |
| Reports are easy to understand | |
Who EasyFarm Is Best For
Farmers with no bookkeeping and accounting background: Every EasyFarm CD purchase can be installed on any computer easily. Once installed, it needs little maintenance and can be used immediately to keep track of farm and personal expenses. The platform itself is self-explanatory and can be used by anyone, even those with little or no accounting experience.
Agricultural producers who manage multiple farms: EasyFarm Premier comes with multiple profile management, which can unify records of financial transactions coming from multiple farm operations while keeping operations records separate for each farm.
EasyFarm Pricing
EasyFarm's pricing depends on the features included. It comes in five different versions, with prices ranging from $509 to $1,100. The main differences between the products include payroll access, cost centers, and data exporting to FINPACK* as well as access to premium features like crop and field records and livestock manager.

| Products | EasyFarm 8.3 Lite | EasyFarm 8.3 Plus | EasyFarm 8.3 Pro Livestock | EasyFarm 8.3 Pro Crops | EasyFarm Premier |
| --- | --- | --- | --- | --- | --- |
| One-time Pricing | $509 | $595 | $800 | $800 | $1,100 |
| Accounting and Farm Management | ✓ | ✓ | ✓ | ✓ | ✓ |
| Payroll | | ✓ | ✓ | ✓ | ✓ |
| Livestock Manager | | | ✓ | | ✓ |
| Crop and Field Manager | | | | ✓ | ✓ |
*FINPACK is a financial and credit analysis software for farm and agricultural producers, professionals, and lenders.
All EasyFarm purchases ship with a software CD and box. It has reference and training manuals. It also includes one year of software support.
Additional plug-ins or additional features are available as a separate purchase, with prices ranging from $159 to $595.
EasyFarm 8.3 Lite
EasyFarm Lite is made for farmers and ranchers who need a simple accounting and farm management solution. It can be used to print checks, record deposits, and generate reports on farm expenses, sales, and other activities. The Lite version can also be used to keep track of inventory, crop, livestock, or dairy production and sales.
EasyFarm 8.3 Plus
EasyFarm Plus is made for farmers who need access to a payroll service on top of farm management and accounting services. It can be used to manage employees, including payroll record-keeping and check writing.
EasyFarm 8.3 Pro Livestock
EasyFarm Pro Livestock offers the same features as EasyFarm plus. It also comes with a livestock manager, a separate program for taking control of livestock production and sales.
EasyFarm 8.3 Pro Crops
EasyFarm Pro Crops offers the same benefits as EasyFarm Plus. The only difference is that it comes with a crop and field manager, which allows users to take control of their farm and field production.
EasyFarm Premier
EasyFarm Premier is made for farmers who want total control over their enterprise, payroll, and farm operations. It comes with multiple profile manager for managing multiple farms, livestock management, and crop and field management features.
EasyFarm Alternatives 2020
| Farm Accounting Software | Best For |
| --- | --- |
| | Best overall affordable accounting software for tracking cash sales and farm expenses |
| | Best for those looking for an inexpensive accounting software customized for the agriculture industry |
| | Best for seasoned farmers who need a software with budgeting and forecasting tools |
| | Best for farmers or ranchers who need to access data on the go |
EasyFarm Features
EasyFarm is an integrated accounting and farm management software. This means that it can be used to manage expenses, sales, and other records, while also providing reports for crops, livestock, and other farm operations. Below are also some of EasyFarm's most notable features.
Accounting
EasyFarm automates recording of transactions. Whenever data is entered anywhere in the system, whether it be a credit or debit transaction, the same data is reflected automatically in all records where the data has bearing. The platform can also record recurring transactions automatically while also giving users the flexibility to customize data to reflect accurate information.
Farm Management
EasyFarm's farm management features provide agricultural producers with crop or livestock information, including production rates and sales. It also maintains inventory and sales information, which can be used for replenishing stocks or keeping records of all farm transactions.
Payroll
Payroll services come with every purchase of EasyFarm Plus, Pro Crops, Pro Cattle, and Premier. It integrates payroll transactions using the same platform. It can be used to keep records of payroll-related transactions, including check writing and tax forms generation.
Reports
EasyFarm can generate more than 50 different reports, which can provide farmers with data needed to manage their operations best. They can be viewed or printed at the user's convenience. Some of the most common reports which EasyFarm can produce include:
Balance sheets
Income/expense reports
Cash flow statements and planners
Financial statements
Net worth
Production and sales reports
Tax forms, including Forms 1040F, 1096, 1099, W-2, W-3, 941, and 943
If you're unsure if this is the best farm accounting software for you, answer a few easy questions and we'll give you a personalized suggestion.

Most Helpful EasyFarm Reviews
EasyFarm has received a lot of praise for having accurate farm reporting features tailored to the agricultural industry. Many have reported that its platform is easy to navigate, although some reviewers reported that the dashboard looks outdated. Some users also complained that unlike its competitors, EasyFarm does not automate bank reconciliations, and users have to enter transactions manually.
Comprehensive bookkeeping and record-keeping
An EasyFarm user gave the software a positive review on G2 for its smooth integration of various fields for accounting, livestock, and even nonfarm entries. He likes that it allows him to keep track of all expenses, including those spent on equipment. He also liked its integrated payroll services.
Does not automate bank reconciliations
Another reviewer on G2 complained that EasyFarm requires manual entry of transactions, especially bank transactions and reconciliations. He wished for an automatic version detector, which will further ease up data entries to the system.
EasyFarm Frequently Asked Questions (FAQs)
What are the minimum system requirements for installing EasyFarm?
EasyFarm can be installed on a computer running Windows 7 or 8 or higher. It also requires the following minimum computer specifications: 1GB of RAM or higher, 1.5GB of free hard disk space, a CD-ROM or DVD drive, and a USB backup drive.
What kinds of crop records can I manage using EasyFarm?
EasyFarm offers the following entry options for managing crop records during a crop year: seed planting, seed treatment, soil treatment, fertilizer application, insecticide/fungicide, herbicide application, fertilizer batch, tank mix, soil test, scouting, grazing, custom work, crop/field payments, crop production/scale, and expense allocation.
Can I access EasyFarm on my mobile device?
EasyFarm now offers EasyFarmHand, its cloud-based version that can be downloaded for Android devices. If you are interested in using EasyFarmHand, you may contact EasyFarm for more detailed information.
Our Top Farm Accounting Software Providers
If you aren't sure that EasyFarm is right for you, then this article on the best farm accounting software is a review of our top choices. In this guide, we looked at a mix of products created specifically for the agriculture industry and selected the best farm accounting software, which should be able to track inventories, supplies, cash sales, and unpaid bills.