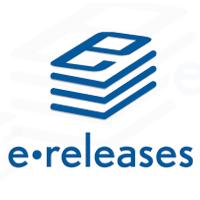 eReleases is a targeted press release distribution service that helps users reach out to journalists, bloggers, and radio and television media outlets. Its services include press release writing, editing, and distribution through its custom national PR Newswire distribution. Its pricing ranges from $299-$499/release, and it works best for small businesses with no prior distribution experience.
eReleases Pros and Cons
| Pros | Cons |
| --- | --- |
| High delivery and readability rates | Limited media embedding |
| Large distribution network | Clunky interface |
| Availability of release writing and editing services | Limited monitoring functionalities |
Who eReleases is Best For
Small businesses with no prior distribution experience: It offers press release writing and editing by real human writers and editors, as well as press release distribution, all in one package.
Businesses that want major news network exposure: eReleases integrates with the PR Newswire network, one of the largest newswire services in the United States, which gives users access to major radio, television, and online media outfits.
eReleases Pricing
eReleases pricing is based on three options: Buzz Builder ($299/release), Newsmaker ($399/release), and PR Pro ($499/release). The main differences between the options include word count limit, the number of targets, distribution channels, and guaranteed coverage, as well as inclusion of industry-specific media outreach.
Plans

Pricing

($/Press Release)

Press Release Word Limit

Buzz Builder

$299

400 words

Newsmaker

$399

500 words

PR Pro

$499

600 words
Users can also avail of press release writing at an extra cost starting at $200.
New users get discounted pricing for press release distribution for as low as $269 for one press release. Users may also purchase more credits at a discounted rate. Packages include three releases for $777, six releases for $1,494, 12 releases for $2,868, 24 releases for $5,469, 48 releases for $9,999, and 60 releases for $12,299.
Buzz Builder
The Buzz Builder option offers custom national distribution using the PR Newswire network. The releases are also sent directly to subscribing journalists. It comes with a 400-word count limit and gives users the chance to choose one target for distribution. It comes with a guaranteed exposure on 60+ media sites.
Newsmaker
eReleases' Newsmaker option comes with all the features that go with the Buzz Builder plan. In addition, it offers distribution to premium news outlets using the PR Newswire network. Users can choose two distribution targets, and press releases have an increased word count of 500 words. It comes with a guaranteed exposure on 90+ media sites.
PR Pro
PR Pro is eReleases' most advanced option. It comes with all the Newsmaker features and offers users access to PRTrue list of journalists. Users can choose up to three distribution targets, and press releases can reach up to 600 words. It comes with guaranteed exposure on 120+ media sites.
eReleases Alternatives 2020
| Press Release Distribution Service | Best for |
| --- | --- |
| | Businesses that want a professional review of their press releases before distribution |
| | Organizations that want to focus on reaching local and regional media outlets |
| | Teams that need extensive support and guidance via industry-leading customer service |
eReleases Features
eReleases offers press release writing or editing services to help small businesses get noticed by their target audience. The press releases are then distributed to its wide network of television and radio outlets, major news websites, and emailed directly to reporters, journalists, and bloggers. It also offers press release monitoring through WireWatch.
PR Writing
Users who don't know how to write a press release or those with no time to write one themselves can avail of eReleases' press release writing services. Users can send newsletters, notes, and websites as bases for the releases. They are also given the opportunity to approve, suggest changes, or revise the press releases before they are distributed.
Distribution networks
eReleases integrates with the PR Newswire network, which ensures that press releases go directly to journalists. Content is also distributed to news content systems like SmartBriefs, Moody's, McGraw-Hill, and LexisNexis. Users can also target industry-specific journalists or bloggers, as they have access to eReleases' contact media database. Releases are also sent via email to subscribing journalists.
WireWatch
WireWatch is eReleases' proprietary press release monitoring service that gives users up-to-date information on how their releases are distributed and picked up by various networks. It also gives users an estimate of its potential audience, as well as details on online engagement with their press release.
Most Helpful eReleases Reviews
Users who left eReleases reviews commented that it provides an easy way to prepare and distribute press releases. They like that there is no lengthy application process, and that payments are easily processed. Others, however, noted confusing information on its reach. Some complained that its interface needs improvement and that it suffers from glitches when uploading media content.
Professional and efficient team
One user who gave a positive eReleases review on Shopper Approved likes its team's attention to detail. She related that its team noticed a critical mistake in a release sent to them for distribution, and it was corrected immediately. She also noted that the team is meticulous in reviewing press releases before distribution.
False promise on reach
"There is an unacceptable discrepancy between what is falsely advertised and what kind of reach is really provided—the stats of press/media views on the release are terrible. eReleases gets paid for the reach, and what reach they provided is absolutely laughable. You cannot advertise yourself as promoting a press release to thousands of people, and then provide barely any release views."

—Monika
eReleases Frequently Asked Questions (FAQs)
What is the scope of the eReleases network?
eReleases has a global network of over 4,500 news websites, 30,000 publications, and 85,000 journalists who are constantly trawling the wire for newsworthy items to share with their readers.
Apart from mainstream television and radio media, press releases are also sent to each contact listed on a user's chosen target business category, which has an average of 500 to 1,500 industry-relevant contacts.
Can images or videos be embedded in releases?
Yes. Images and videos may be included in press releases, either as simple links within the press release, or embedded in the body of the release itself. Users can include up to two images or one video embedded in their press releases.
Which parts of press releases count toward the word-count limit?
All words within the press release that are distributed count toward the word limit. This includes the headline, dateline, boilerplate, and media contact information.
Our Top Press Release Distribution Service Picks
If you are not certain whether eReleases is right for you, this article on the 6 Best Press Release Distribution Services is a review of our top choices. In this guide, we looked at a variety of solutions and narrowed down our recommendations based on cost, word count, formatting, reach, and customer service.