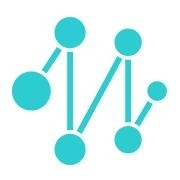 EverString is a business-to-business (B2B) sales intelligence and lead generation software that enables users to perform lead scoring. Its features include ideal customer profiles and intent monitoring. The estimated pricing starts at $820 per month. It is best for businesses looking to engage high-quality leads and those wanting to automate lead prospecting as well as marketing teams that need to build campaign audiences.
EverString Pros and Cons
| Pros | Cons |
| --- | --- |
| Can determine each lead's likelihood to be converted | Insufficient software training programs and materials |
| Extensive integrations with third-party marketing and customer relationship management (CRM) software | Most leads from its database have incomplete or inaccurate contact information |
Who EverString Is Best For
Businesses looking to engage high-quality leads: EverString can help businesses build multiple customer profiles with a high likelihood to be converted. It also scores each lead's intent on buying.
Marketing teams: Marketing teams can use EverString to find suitable accounts and contacts to add as audiences to multiple marketing campaigns.
Businesses that want to automate lead prospecting: EverString has artificial intelligence (AI)-driven prospecting tools that crawl the web for B2B prospects that are suitable to the user's needs.
EverString Pricing
EverString pricing is not readily available on its website. However, according to a third-party website, estimated pricing starts at $820 per month for unlimited contacts. Factors that affect pricing include the number of generated leads, sales representatives, and access to advanced features, such as lead qualification, lead data enrichment, automatic lead capture, and real-time alerts.
Those interested may contact EverString to request detailed pricing information or to schedule a demo.
EverString Alternatives 2020
| Lead Generation Software Companies | Best For |
| --- | --- |
| | Purchasing scrubbed lists of leads |
| | Creating a prospect list of decision-makers at target companies |
| | Generating leads through inbound marketing |
| | Engaging with leads in real-time on your website |
| | Building websites and landing pages to collect leads |
| | Engaging with and capturing leads on social media |
EverString Features
EverString's features are designed to help users find leads that have a high likelihood to buy their products or services. Some of its main features include ideal customer profiles, web crawling, intent monitoring, and lead enrichment.
Ideal Customer Profile
This feature enables users to build data-driven models of their ideal customers. The platform's AI will automatically find prospects and leads based on these models.
Web Crawling
EverString's web crawlers can intelligently differentiate B2B-related content from other types of content. This ability streamlines its updates on the platform's B2B database.
Intent Monitoring
This feature monitors each lead's activities that are related to the user's products or services. These activities include research on relevant topics, terms, and brands. The platform assigns an intent score to indicate the lead's likelihood to be converted.
Lead Enrichment
EverString appends missing information automatically on existing profiles in any integrated CRM software. Its data matching tool also enables users to replace any outdated information with the latest data gathered by the platform's web crawlers.
Most Helpful EverString Reviews
Most EverString reviews available online are positive. Many said that its ideal customer profile and intent monitoring features have significantly increased the number of closed deals. Some also commended its seamless integration with Salesforce. However, few users reported that some of the information on the platform tend to be incomplete, inaccurate, or outdated.
The platform assists users end-to-end, from targeting the right people to the most effective content
"EverString allows our sales development representatives to target the right accounts at the right time with the right messaging."
—William Houck
The database of EverString isn't always updated and complete
Users who gave negative EverString reviews complained that it was difficult to learn how to use the software. Some also reported that its incomplete, inaccurate, or outdated contact information led them to resort to using external sources, such as LinkedIn.
EverString Frequently Asked Questions (FAQs)
What third-party software can EverString integrate with?
EverString can integrate with CRM and marketing software, such as Salesforce, HubSpot, Marketo, and Terminus. It also provides access to its application programming interface (API), which enables users to synchronize their EverString data with other platforms.
What support resources does EverString provide?
EverString maintains blogs, guides, and case studies that can help users learn ways to maximize the platform and improve their sales processes.
Can EverString users export their data?
Yes. EverString users can export their lead data into a CSV file.
Our Top Lead Generation Software Picks
If you aren't sure if EverString is right for you, this article on the 13 Best Lead Generation Software for Sales is a review of our top choices. Our team looked at a variety of solutions and narrowed down our recommendations based on price, features, and customer support.