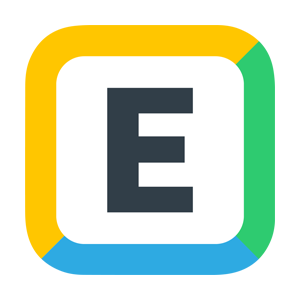 Expensify is an expense management and accounting software that helps businesses eliminate manual data entry in recording transactions. It features a remote-accessible dashboard that streamlines your pre-accounting processes. It can also be used to import personal and business card transactions, reconcile corporate cards, and set up approval workflows. Its costs start at $4.99 per month, and it is best for solopreneurs, self-employed individuals, and small businesses that employ the services of an accountant.
Expensify Pros and Cons
| Pros | Cons |
| --- | --- |
| Modern and easily understandable interface | Lacks more comprehensive accounting tool |
| Seamless data syncing with the mobile app | Difficult onboarding process |
| Automatic expense categorization | Duplicate receipts are not always detected |
| Third-party integrations | |
Who Expensify Is Best For
Solopreneurs and self-employed individuals: Individual business owners can benefit from Expensify's automatic accounts management features, including receipt scanning and automatic reporting. While they are not entitled to an Expensify Card, the low monthly subscription rates for individuals make this a good option for minimizing manual data entry.
Small businesses that want to automate their pre-accounting workflows: For small businesses who have an accountant to perform audits and tax filings for them, Expensify can help ensure that their financial data are organized properly even before their accountant looks at them. Not only does it automate expense reporting, but it also reconciles automatically any transactions made using the Expensify Card.
Expensify Pricing
Expensify pricing varies depending on the user. For individuals, it offers free 25 scans per month. Beyond that, there is a monthly subscription starting from $4.99. For groups, pricing ranges from $5 to $18 per user per month. Group subscribers can also bundle their subscription with an Expensify card.

Pricing
($/Month)

SmartScans per Month

Auto-submit Reports

Expensify Card Reconciliation

Free

$0

25

✗

✗

Track

$4.99

Unlimited

✗

✗

Submit

$4.99

Unlimited

✓

✗

Collect

$5 to $20 per user

Unlimited

✓

✓

Control

$9 to $36 per user

Unlimited

✓

✓
Free
The free plan is limited to individual users. It only offers up to 25 SmartScans per month.
Track
Expensify's Track plan is best for individuals and sole proprietors. It offers unlimited SmartScans per month, automatic mileage tracking, and automatic categorization of expenses.
Submit
The Submit plan is made for employees and small business owners who want to send receipts to their managers or accountants. It comes with the same features as the Track plan. In addition, it allows users to auto-submit reports for reimbursement and to submit receipts to anyone.
Collect
The Collect plan is great for teams and organizations who want to automate their receipt collection and reimbursement. It costs between $10 and $20 per user per month, depending on whether it is bundled with the Expensify card and whether you opt for a monthly or annual subscription. It comes with the same benefits as the Submit plan, auto-syncing to your existing accounting software, and a concierge travel booking service
Control
The Control plan is made for companies that need expense reporting, card management, approvals, and reimbursements. Its costs range from $9 to $36 per user per month. In addition to all the features in the Collect plan, it gives users the ability to manage any corporate card. It also comes with multilevel approval workflows and human resources (HR) and enterprise resource planning (ERP) integrations.
If you are interested in trying out Expensify, visit its website to sign up for a six-week free trial.
Expensify Alternatives 2020
| Accounting Software | Best For |
| --- | --- |
| | Businesses that want the most widely used small business accounting software that scales as they grow |
| | Solopreneurs and freelancers who need to streamline customer invoicing and payment collection |
| | Businesses in the nonprofit, manufacturing and distribution, professional services, contracting, and retail industries |
| | Businesses that use other Zoho products like Zoho CRM |
Expensify Features
Expensify eliminates manual data entry of your transactions by providing smart features like automatic receipt scanning, automatic account syncing, and automatic approval workflows. Group users can also benefit from using the Expensify card, which is similar to other corporate cards. Some of Expensify's notable features are detailed below.
SmartScan
When you take a photo of any receipt and upload it to your account, SmartScan will transcribe the receipt data for you and store it for you automatically. It will extract important information like the merchant name, date of the transaction, and the amount of the transaction automatically. It will also create an expense entry and organize your transactions into categories.
Pre-accounting
Expensify allows you or your employees to gather, code, and aggregate all your financial transactions systematically for easier storage and retrieval. It provides a space where you can digitize all your pre-accounting workflows, including travel notifications, automatic mileage tracking, and transaction information. This makes it easier for your accountants to process your month-end or year-end closing.
Invoice Matching
Spendwise helps you automatically match invoices to purchase orders and delivery receipts. This speeds up invoice payments and enables you to catch and correct discrepancies in your transactions.
Automatic Account Syncing
Any data entered into your Expensify account are synchronized automatically with your existing accounting platform. This makes it easier for you or your accountant to conduct audits and prepare tax filings.
Expensify Card
Available for group subscribers, Expensify Card is similar to a business credit card in that it allows you to make expense purchases easily. It performs daily settlement of accounts automatically and ensures that all attempts at fraud are detected at the earliest possible time. You can also set smart limits to maximize employee exposure while limiting your expenses.
Integrations
Expensify integrates with many third-party software and providers. Some of its major integrations include the following.
QuickBooks
Bill.com
FinancialForce
Oracle
Sage
Greenhouse
Gusto
Zenefits
Most Helpful Expensify Reviews
A lot of users have written positive Expensify reviews online. Its SmartScan feature is cited often as its main strength as well as its automatic expense categorization. Some, however, noted that the SmartScan feature does not always detect duplicate receipts. Many users also noted that its user interface is clean and streamlined, both for the desktop and mobile versions. Others, however, commented that its onboarding and initial setup process is tedious.
Greatly expense tracking feature
"Expensify is great at tracking all of my expenses. It automatically organizes them in designated categories."
—Cole Rieben
Difficult initial setup
"Setup and onboarding could be arduous. It takes a rollout and a customer success team to make sure Expensify is used to the best of its ability. While some aspects of the application are intuitive, there is a need for continuous training and sharpening of its functionalities."
—Zach Paulson
Expensify Frequently Asked Questions (FAQs)
Can Expensify help me set up my account?
Expensify offers an employee training webinar designed to help new users get used to the product and covers the basics of expense reporting. It also offers an onboarding seminar that can help new users with setting up and administration of the software.
Which devices are compatible with the Expensify mobile app?
The Expensify mobile app is compatible with Apple and Android devices.
Can I request an Expensify card for all my employees?
Once your business is approved for an Expensify card, all members will receive an invite to request a card. You will be able to see which employees applied for a card as well as the details about setting a spending limit for your employees.
Our Top Accounting Software Picks
In case you still aren't sure if Spendwise is right for you, then this article on the best small business accounting software is a review of our top choices. In this guide, we looked at a variety of solutions and narrowed our recommendations down based on cost, ease of use, and features like the ability to produce detailed financial statements and other reports to give you insight into the financial health of your business.