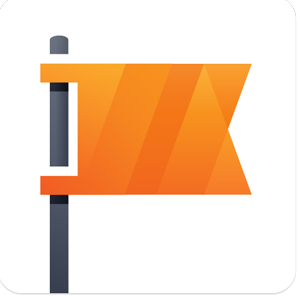 Facebook Pages Manager App (PMA) is a platform that enables users to connect and manage up to 50 Facebook Pages—all in one place. This social media management app is exclusively available on iPhone, iPad, and Android devices. Those who have a Facebook Page may download this tool for free. It is best for businesses and nonprofit organizations that manage multiple Facebook Pages.
Facebook Pages Manager Pros & Cons
| Pros | Cons |
| --- | --- |
| Can accommodate up to 50 Facebook Pages | Limited to Facebook and Instagram networks only |
| It is a free app | Frequent app updates cause bugs and glitches |
| Has post and engagement analytics | |
Who Facebook Pages Manager Is Best For
Facebook Page admins who manage multiple accounts: Admins and social media managers can link up to 50 Facebook and Instagram accounts in order to centralize access to messages and activity. It allows you to easily switch between accounts without having to log in and out each time.
Businesses with a large number of Facebook Page admins and collaborators: It is a secure app that lets collaborators access a Facebook Page simultaneously.
Facebook Pages Manager Pricing
Facebook Pages Manager's pricing is not available on its website because you can download it for free from Google Play and the App Store. Pricing for similar apps ranges anywhere from $0 to $60 per month for those with basic functionalities, while more extensive options can cost around $100 to $600 per month.
Factors that determine cost include access to advanced features and unique benefits, such as fully managed social media services.
Author's note: PMA is ideal for social media managers who handle multiple accounts for either their businesses or clients. However, if your business runs heavy ad campaigns, you might need another app to track ad performance more in-depth. To optimize Facebook ads, you might want to explore Facebook Ads Manager, which is an app dedicated to creating and tracking ads from mobile devices.
Facebook Pages Manager Alternatives 2020
| Social Media Management Tools | Best For | Pricing |
| --- | --- | --- |
| | Small businesses that want a comprehensive digital marketing agency with flexible services and competitive pricing | Has a free plan; premium plans starting at $29 per month |
| | Businesses looking for a free, straightforward, and easy-to-use organic social media scheduler | Has a free plan; premium plans starting at $12 per month |
| | Businesses requiring in-depth analytics and user insights | Starting at $79 per month |
| | Reusing content to consistently post on Facebook, Twitter, and LinkedIn | Starting at $49 per month |
| | Those using social with the goal of generating leads | Starting at $19 per month |
Facebook Pages Manager Features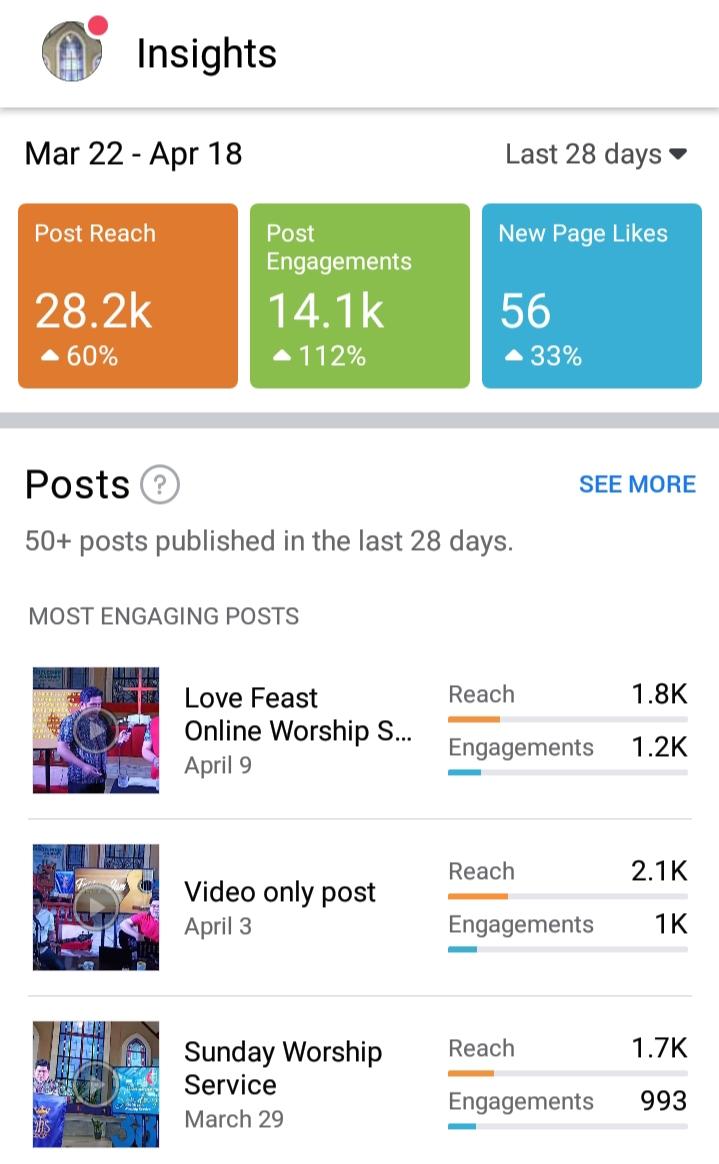 This is what a Page Insights tab looks like. It displays post reach and engagements, helping you come up with informed strategies about what content resonates best.
Facebook Pages Manager's functionalities are straightforward; they are designed specifically for streamlining Facebook Page and Instagram account management. Below are some of its most important features.
Mobile posting: The app lets you post and manage Pages using mobile devices, which gives you the flexibility to work even when off-site.
Centralized messages: It has a centralized Inbox where you can find and respond to all direct messages sent by your followers and customers—both from your Facebook Page and Instagram account.
Push notifications: PMA sends real-time activity alerts so you can attend to them immediately. You will also receive Page notifications to keep you updated.
Insights: As seen in the image above, there is an Insights tab that tracks Page promotions, stats, and activity.
Crosspost content: The app lets you connect Instagram and Facebook accounts to crosspost IG Stories.
Most Helpful Facebook Pages Manager Reviews
Most Facebook Pages Manager reviews I found online are positive. Users appreciate that it is available for free and that they can manage multiple Pages in a single app. They also like that it allows them to quickly respond to messages in order for their businesses to grow.
There are mixed reviews about its dashboard, with some saying that it resembles a consumer Facebook account dashboard too much while others find it simple enough. Some users are complaining about audience reach limitations, as well as bugs and glitches after app updates.
Streamlines management of multiple Pages
"Facebook Pages Manager is the best way to manage all personal and business Facebook pages from one place. With the Page Manager, anyone can manage pages from the smartphone. It helps you to respond to your customers instantly. Facebook Pages Manager App is free to use and it works on all major versions of Android."

— Mohammed Anzil
Suffers from bugs & glitches due to frequent updates
"This app is constantly being updated and it seems this causes more bugs and glitches than it solves. This could be a simple bug of not being able to scroll or it could be more serious issues like the removal of needed features with no warning."

— Alexis Nichols
Facebook Pages Manager Frequently Asked Questions (FAQs)
Can I create an ad using this app?
Yes, you can. In the Page dashboard, you can select "Promote" to create an ad. However, take note that there is a corresponding ad spend that will determine the number of people who will see your ad.
Can Facebook Pages Manager help track my sales?
Yes, it can. Transactions that occur within conversations can be marked as "Payment Received." Marked transactions will automatically reflect on your Page Insights tab to help you track sales more efficiently.
Can I control access to my Facebook Page?
Yes, you can. If there are multiple admins, you can assign five types of roles depending on how you would want to limit their access: Admin (all access), Editor (creates posts and ads, sends messages, and more), Moderator (responds and deletes comments), Advertiser (dedicated for creating ads), and Analyst (viewing of insights only).