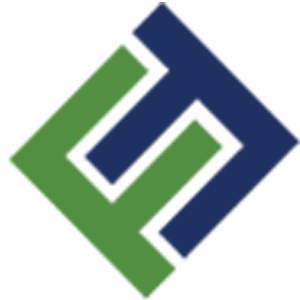 Factor Funding Co. provides invoice factoring solutions to startups and small businesses across the United States. Its services include purchase order (PO) loans, asset-based lending, merchant cash advances (MCAs), debt collections, settlement funding, real estate investment, and equipment financing. It can lend up to $10 million and is best for new and growing businesses with creditworthy customers.
Factor Funding Co. Pros and Cons
| Pros | Cons |
| --- | --- |
| Flexible invoice factoring repayment schedules | No online application |
| No upfront or hidden fees | Lengthy account set up that can take up to 10 days |
| Startup-friendly | |
Who Factor Funding Co. Is Best For
Young and growing businesses: Startups, minority companies, and women-owned businesses with creditworthy customers and growth potential can take advantage of the lender's factoring services to speed up cash flow and improve overall productivity.
Those selling goods and services in terms: Businesses that are waiting for 30, 60, or 90 days for client payments can use a quick cash injection to meet payroll, fulfill orders, retain patrons, and get even more customers.
Factor Funding Co. Costs and Terms
| | Merchant Cash Advances | Invoice Factoring |
| --- | --- | --- |
| Loan Amounts | $10,000 to $10,000,000 | $10,000 to $10,000,000 |
| Factor Rates | Start at 1.5% | 1% to 5% |
| Repayment Terms | Up to four years | One month to six years |
| Repayment Schedules | Daily | Daily, weekly, biweekly, and monthly |
| Funding Speed | One to seven days | One to two days |
The Factor Funding Co. costs for invoice factoring are customized but are generally anywhere around 1% to 5% per 30 days. The factors that affect the rate include your business' industry, invoice volume, and payment terms. Aside from the factor cost and a possible due diligence fee, the lender claims to have no hidden charges.
Additionally, it provides advances that are anywhere from 70% to 95%, depending on the risk factors like your terms of sales and delivery, lien priority, client relations, and overall selling experience. It also offers flexible daily, weekly, biweekly, and monthly repayment terms and does not set a minimum or maximum invoice factoring volume.
Meanwhile, Factor Funding Co.'s MCA services give advances of up to six months of your credit and debit card sales receipts. It does not have prepayment penalties, application fees, restrictions on how to use the funds, and a fixed time limit to repay the advance.
Do You Qualify for Factor Funding Co. Financing?
| | |
| --- | --- |
| Minimum Credit Score* | 575 |
| Time in Business* | Nine months |
| Gross Annual Revenue* | $400,000 |
*Please note that the requirements above are only for MCA borrowers.
Factor Funding Co. invoice factoring's only qualification is for your business to be legally registered as a goods or service provider that is selling in terms―30, 60, or 90 days―to other businesses. While it checks your personal credit score to verify that you have no outstanding bankruptcies, prohibitive judgments, or encumbrances, your eligibility is largely based on the strength of your business and creditworthiness of your customers.
Contrary to invoice factoring qualifications, its MCA requirements are specific and laid out on its website. It asks that your business must:
Accept credit and debit card payments
Process at least $4,000 per month in credit card sales receipt
Be in business for at least nine months
Have six months of processing statements
Provide at least one-month bank statement
Have a physical place of business with landlord verification in good standing
Additionally, the lender may also need you to submit basic documents, such as:
Proof of business registration
Photo identification of business principals
Customer list
Invoices
A copy of accounts receivable aging
A personal guarantee
Factor Funding Co. Application Process
Among the many invoice factoring companies I've reviewed, Factor Funding Co. is the only lender that does not offer an online application. This can be a disadvantage for the company since most borrowers are drawn to a simpler and quicker application process.
Should you wish to apply for Factor Funding Co. financing, you will need to download a PDF application form from its website, complete it, and then send it back to the lender through fax, mail, or email. After submitting the form along with supporting documents, a representative will contact you to discuss qualifications and options.
Once approved, the lender will then set up your account and fund your request. It should be noted—especially for first time borrowers—that account setup can take anywhere from one to 10 days, while funding can be released within 24 to 48 hours. Alternatively, you may contact its team directly at 866-245-0020 for general inquiries and to request a quote.
Factor Funding Co. Alternatives
| | | | |
| --- | --- | --- | --- |
| | | | |
| Best For | Businesses with net terms under 30 days that need $30,000 to $5 million | Small businesses that need quick invoice factoring from $5,000 to $5 million | Businesses that want nonrecourse factoring from $30,000 to $10 million |
| Pricing | Discount rate starting at 0.75% per invoice monthly | Discount rate starting at 0.25% per invoice weekly | Discount rate starting at 1.25% per invoice monthly |
What Business Owners Should Know About Factor Funding Co.
It has no monthly minimum and maximum invoice requirements: While the lender does not set a specific monthly invoice requirement, it prefers a volume of at least $10,000 per month, whether it is one or multiple transactions combined. This can be beneficial to borrowers since higher invoice volumes translate to lower rates.
It offers non-recourse factoring services: This is great news for borrowers since you won't have to worry about buying back the invoices should your customers fail to pay Factor Funding Co. This allows you to protect cash flows as the lender absorbs the loss.
Most Helpful Factor Funding Co. Reviews
As of the date that this article was written (April 1, 2020), there aren't any Factor Funding Co. reviews available online. If you are a past or current Factor Funding Co. client, then leave a review to help others who are deciding whether or not to use the service.
Factor Funding Co. Frequently Asked Questions (FAQs)
How does Factor Funding Co. fund my invoice financing request?
It funds requests by cash, check, credit, and letters of credit, although it prefers to process funding using letters of credit.
Will I still be eligible for funding if I have credit issues or prior bankruptcies?
You may still qualify for funding since the lender focuses more on your customers' creditworthiness and ability to pay rather than your credit score.
Is there a way for me to keep track of invoices and payments?
You will be given 24/7 online access to your reports where you can see the statuses of your invoices and payments. You will also receive regular reports from the lender.
Bottom Line
Factor Funding Co. is best for startups and growing businesses that are looking for flexible repayment schedules and long repayment terms. It can advance up to 95% of your invoice value and can offer rates that are as low as 1%. However, its major drawback is that it does not offer an online application, which results in a more tedious and lengthy process.
If you aren't sure if TCI Business Capital is right for you, then this article on the best invoice factoring companies is a review of our top choices. In this guide, we compared the top providers according to their maximum funding amount, expected annual percentage rate (APR), and funding speed.