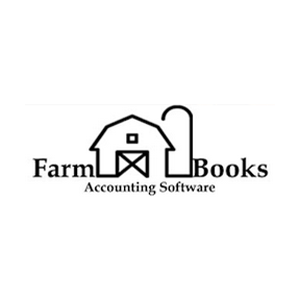 FarmBooks, by Sanders Software Consulting, Inc., is a full-service financial and accounting software for farms. It features built-in farm management features that provide payroll, invoicing, bill tracking, check-writing, and inventory management services. It can also be used to generate financial management and tax filing reports for farms and ranches. Its pricing starts at $395 per farm, and it is best for farmers who want an extensive library of reports.
FarmBooks Pros and Cons
| Pros | Cons |
| --- | --- |
| Built-in farm management features | Time-consuming software installation and registration |
| Integrated invoicing capability | Steep learning curve |
| Extensive reporting | |
Who FarmBooks Is Best For
Farmers who want an extensive library of reports: FarmBooks stands out from its competitors by giving users the ability to generate an extensive number of reports and lists. These may be used for managing operations of the farm, tracking income and expenses, and even in tax filings.
FarmBooks Pricing
FarmBooks costs $395 per single farm installation or registration. On top of that, it also charges a maintenance fee of $85 per farm, per year. It can also provide special pricing for those who intend to use the software for multiple farms. If you are interested, you can contact FarmBooks for more information on multiple farm pricing.
FarmBooks Alternatives 2020
| Farm Accounting Software | Best For |
| --- | --- |
| | Those looking for affordable accounting software for tracking cash sales and farm expenses |
| | Those looking for an inexpensive accounting software customized for the agriculture industry |
| | Farmers without an accounting or bookkeeping background who want to set up and install software personally |
| | Seasoned farmers who need a software with budgeting and forecasting tools |
| | Farmers or ranchers who need to access data on the go |
In addition to industry-specific software, your business might be well served by general-purpose
small business accounting software
.
FarmBooks Features
FarmBooks can be used to monitor not just financial farm transactions but also to monitor farm operations and separate farm and nonfarm transactions. Some of its most useful features include check writing, invoicing, asset and liability tracker, inventory management, farm financial reports, and tax planning reports.
Check Writing
The FarmBooks software allows users to directly record and print checks, including the automatic filling in of the following information: payee or vendor, date, check number, and bank account information. These are then registered in the farm's books of account automatically to help monitor payments to vendors and other expenses.
Invoicing
FarmBooks' integrated invoicing feature can be used to generate estimates and billings, which can be sent directly to customers. It can also post payments and deposits and monitor customer balances automatically.
Asset and Liability Tracker
The built-in assets and liabilities tracker maintains a list of all assets, their cost of acquisition, and their current market value. It can also be used to manage loans and amortizations.
Inventory Management
FarmBooks can help users assess the value of their inventories in real-time. It can also be used to record livestock births, weanings, and deaths.
Farm Financial Reports
FarmBooks differs from its competitors by being able to generate an extensive list of reports for farm and nonfarm transactions. These help determine how well the business is doing and evaluate business plans or expansion:
Transaction journals: Includes all transactions including income, expense, wage withholdings, losses, loans, and accounts receivables
Financial analysis: It lists farm and nonfarm income and expenses
Nonfarm income statement: It summarizes nonfarm income, itemized expenses, family living expenses, and calculates net nonfarm income
Monthly cash flow report: It lists the sources and uses of cash by income and expense
Check register: It contains a listing of all checks, deposits, and transfers
Balance sheet: It contains detailed information on assets and liabilities
Income statement/profit and loss (P&L) statement: It includes cash farm business receipts, expenses, and depreciation
Net taxable income statement: It computes farm and nonfarm taxable income as well as net income
Schedule F: It lists all farm income and expenses, excluding those for breeding livestock and capital assets
External number report: It lists all transactions with an external code
Sources and uses statement: It lists the sources and uses of funds to compute the net flow of funds
Credit analysis: It contains detailed information of loans and accounts receivables
Flow of funds: It lists year-to-date values of income and expenses
Inventory detail listing: It contains a complete listing of all beginning and ending inventory transactions
Projected cash flow: It is used to compare actual income and expenses to a planned budget
Tax Planning Reports
FarmBooks can also help in tax filings and planning by allowing users to generate the following reports:
Tax Table Rates Report
Tax Planning Values Report
Sales Tax Liability Report
1099 Report
If you're unsure if this is the best farm accounting software for you, answer a few easy questions and we'll give you a personalized suggestion.

Summary of FarmBooks Reviews
As of the date that this article was written (April 30, 2020), I have found very few FarmBooks reviews online. While the available reviews are not enough to gauge what users think of the product, one G2 reviewer commented that it is useful in managing either small or large scale farm operations. However, he also said that learning to use the software is time-consuming.
FarmBooks Frequently Asked Questions (FAQs)
Can I install FarmBooks on my Mac?
FarmBooks can only run on a Mac if it is installed and run in "Windows" mode.
What is "batch entry"?
FarmBooks offers a batch entry feature that provides another way of entering checks, paychecks, and deposits. It can be used to save time when entering repeating transactions.
What types of checks are supported by FarmBooks?
FarmBooks supports three check formats: three checks per page, top check and two vouchers, and voucher-check-voucher.
How often does FarmBooks back up my data?
Users are allowed to back up their data as often as they want. The software allows users to configure their own back-up preferences, including the location and frequency of data backups.
Our Top Farm Accounting Software Providers
In case you still aren't sure if FarmBooks is right for you, then this article on the best farm accounting software is a review of our top choices. In this guide, we've selected a range of software to fit your needs and selected the best farm accounting software, which should be able to track cash sales and unpaid bills since farmers purchase most inventory and supplies on credit.