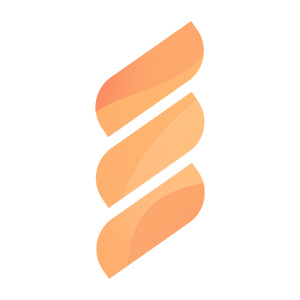 FastSpring is an ecommerce platform specifically for selling digital products and software. It offers global online payments, subscription management options, tax management and payment compliance, and branded checkout pages. Base order processing fees is at 8.9% per transaction, and FastSpring is best for vendors selling digital goods such as software and online subscription services.
FastSpring Pros and Cons
| Pros | Cons |
| --- | --- |
| Supports over 20 currencies and languages; multiple global payment options | Product updates cannot be delivered through the platform |
| Easy to set up | Limited app integrations |
| Flexible billing options | |
Who FastSpring is Best For
Vendors selling digital goods such as software, downloadable products, online subscription services, and software as a service (SaaS): FastSpring is a niche ecommerce platform that handles product management to order fulfillment and provides flexible payment options.
FastSpring Pricing
Those interested in FastSpring's pricing information will be glad to know that there are no setup costs, but you will be charged an order processing fee (8.9% flat rate or a 5.9% rate plus 95¢ per transaction) for sold products.
Moreover, your account is set at the 8.9% flat fee by default, so you need to request for the lower rate through its support team. All those fees include fraud protection, management, and unlimited support.
For digital products, Extended Download Service (EDS) is an optional service (which extends the availability of product downloads) that you can offer to your customers. While you can set the price point for this service, FastSpring charges you a $1.50 flat fee for this option, in addition to your standard order processing fee for each order. All eligible product downloads associated with EDS' purchase have their expiration dates set to one year from the date of the transaction.
FastSpring Alternatives 2020
| | | | |
| --- | --- | --- | --- |
| Best for | Most ecommerce and multichannel businesses | Growing businesses selling exclusively online | Brick and mortar shops that want a free online store |
| Pricing | Starts at $29 per month | Starts at $29.95 per month | Starts at $0 |
| | | | |
FastSpring Features
FastSpring provides all that you need to sell software or digital products online—from accepting payments, managing subscriptions, security and licensing, to tax management. Here is a list of its essential features.
Global Online Payments
FastSpring provides support for multiple payment methods (including Visa, Mastercard, Amex, PayPal, and Alipay), currencies (such as US Dollar, Euro, and British Pound), and languages (like English, German, Japanese, and French).
Subscription Management and Billing
You can set up either one-time purchases or recurring billing options. Billing cycles are offered in the following terms: weekly, monthly, every three or six months, yearly, and every two or three years. Coupons can be generated as well.
Branded Checkout
Checkout pages are optimized for both web and mobile devices. These can be incorporated directly into your product pages without much coding or need for a developer.
Global Tax Management and Security Compliance
FastSpring provides complete global tax management, including support for VAT, and stays up-to-date on all global compliance regulations like GDPR and PCI DSS. Fraud protection is enhanced by a 15-factor fraud detection algorithm that reduces chargebacks.
Integrations
FastSpring integrates with the following platforms: WordPress, Mailchimp, AdRoll, Bing Ads, Constant Contact, Google Ads, Google Analytics, Google Tag Manager, Nalperion, Zapier, Drip Impact, and UpSellit.
It also integrates with several licensing software such as Cryptlex, Elite Licenser, Cryptolens, LimeLM, LicenseSpring, KeyGen.sh, SoftwareKey System, Software_DNA, Soraco Quick License Manager, and LicenseSpot.
Author's Note:
FastSpring's dashboard is simple and straightforward. It lists all available products, bundles, and subscriptions with navigation menus above to manage your storefront, coupons, and order activities. Product setup was easy and intuitive as its setup wizard let me create a product, set a price point and payment methods, and decide fulfillment delivery options—which can be delivered by email, license generation through a third-party library, direct download, or a signed PDF.
What I like about FastSpring is the flexibility of its subscription options. You can give your customers tiered pricing, upgrades, add-ons, and bundled products. Global tax compliance is completed by FastSpring on your behalf, which removes your backend tasks that need managing. Overall, you do not have to worry about security, order fulfillment, and payment collections.
Most Helpful FastSpring Reviews
The majority of the FastSpring reviews I have read online are positive. A common rave is its reasonable fees and ease of setting up and offering digital products, as well as handling multiple payment processing options.
Global payments are made easy
"Collecting payments from virtually any country in the world, handling local taxes and exemptions, providing support for sellers, transferring funds to sellers."
—Igor Novosel
There are not that many negative FastSpring reviews as of this writing (April 14, 2020), though one user who left a negative comment on Capterra suggested that software updates be delivered to customers through the platform. He shared that though there are some workarounds to have this feature, it is currently time-limited.
FastSpring Frequently Asked Questions (FAQs)
What is the usual timeframe for the store setup?
FastSpring claims that it can launch your store in 12 to 48 hours if you can provide your product and account details.
Can a store layout be customized?
Yes, it can. FastSpring's support team will try to match your website layout with your store. If you want to customize the layout on your own, then FastSpring has support articles on creating custom store styles. It also provides the store layout file in a ZIP file with HTML, CSS, and images to be used.
What types of content are prohibited on FastSpring?
FastSpring does not allow the following types of content, products, or services: adult or other inappropriate material, tobacco, pharmaceutical sales, gambling, hate/violence, and third-party processing.
It monitors your content regularly. Accounts caught violating policies will immediately be frozen, and legal measures may be taken. Moreover, those involved in illegal activities will also be reported to the appropriate local and/or international authorities.
Our Top eCommerce Software Picks
If you aren't sure if FastSpring is right for you, then this article on the best ecommerce platforms is a review of our top choices. Our team looked at a variety of software and narrowed our recommendations down based on price, ease of use, user reviews, and features such as payment processing, inventory management, reporting and analytics, additional sales channels, and integrations.
What is FastSpring?
FastSpring is the trusted ecommerce partner for companies that sell software around the world. Companies using FastSpring's full-service ecommerce solution sell more, stay lean, and compete big. Founded in 2005, FastSpring is a privately owned company headquartered in Santa Barbara with an office in Amsterdam. For more information, please visit https://www.fastspring.com. 
News & Activity
2018
Stevie Award for Best Customer Service Department, The Stevie Awards, 2018

Inc. 5000

Fastest Growing Companies, Inc. 5000, 2018

SaaS Award for Best E-Commerce/Online Shopping Product, Cloud-Awards.com, 2018

SIIA CODiE Award Finalist, SIIA – Codie Awards, 2018
2017
2017 SaaS Awards for #1 Product for Ecommerce, SaaS Awards, 2017
2016
G2 Crowd's Top 50 Small-Business Software Products, G2 Crowd, 2016

Owler Hot in Santa Barbara Award, Owler, 2016

G2 Crowd High Performer, G2 Crowd, 2016

Pacific Coast Business Times 50 Fastest-Growing Companies, Pacific Coast Business Times, 2016
2015
Deloitte Technology Fast 500, Deloitte, 2015

Stevie Award for Best Customer Service Department, The Stevie Awards, 2015

SIIA CODiE Award Finalist, SIIA – Codie Awards, 2015

Software Magazine's Top 500 Software Companies, Software Magazine, 2015
2014
Stevie Award for Best Customer Service Department, The Stevie Awards, 2014
2013
Inc. 5000 Fastest Growing Companies, Inc. 5000, 2013

Stevie Award for Customer Service Department of the Year, The Stevie Awards, 2013

Deloitte Technology Fast 500, Deloitte, 2013

BBB Award of Excellence, BBB, 2013
FastSpring Customer Service
FastSpring's award-winning customer service supports the entire ecommerce experience for both sellers and buyers of digital products and services.

If you have any questions regarding a transaction, please visit https://fastspring.com/question-a-charge/ or email orders@fastspring.com.
If you are already selling digital products through the FastSpring ecommerce platform and have a technical question, please email support@fastspring.com.
FastSpring Unique Features
FastSpring is more than a merchant of record. We're more than an ecommerce platform. We are a full-service ecommerce partner. We are invested in the success of our sellers, and partner with them to grow their business globally. Our platform is designed with all of the features software companies need to sell more, stay lean, and compete big. With FastSpring powering a world-class ecommerce experience, companies can focus on what they do best—building great software.