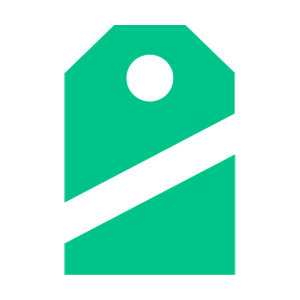 Financeit is a funding and lending platform that enables its users (called partners) to offer weekly, bi-weekly, and monthly payment plans to their customers. Its point-of-sale financing services the home improvement, vehicle, and retail industries. It can lend up to $60,000 and is best for businesses that want to boost their revenues by increasing their close rates.
Financeit Pros & Cons
| Pros | Cons |
| --- | --- |
| No hidden fees | Supports limited industries |
| Loanable amount is up to $60,000 | Available to selected states only |
| Offers a monthly payment option | |
Who Financeit Is Best For
Businesses that want to close more sales: Financeit lets you offer financing options to customers who are unable to pay upfront, either in cash or through credit card, for your product or service. This allows you, as a Financeit partner, to close the purchase immediately.
Businesses in the home improvement, retail, and recreational vehicle space: Financeit supports only the companies in the above industries as of this writing (March 13, 2020), offering funds to customers who are planning to make house renovations or purchase expensive equipment, such as hot tubs and HVAC (heating, ventilation, and air conditioning) units.
Financeit Costs & Terms
| | Short-term Loans |
| --- | --- |
| Loan Amounts | Up to $60,000 |
| Interest Rates | 2.99% to 14.99% |
| Repayment Terms | Three, six, and 12 months |
| Repayment Schedules | Weekly, bi-weekly, and monthly |
| Funding Speed | Two business days |
Businesses that are interested in becoming partners and looking for Financeit costs will be pleased to know that the platform is free to use. Fees only apply if a partner opts to offer promotional programs—such as 0% interest, deferred payments, and buy-downs. The cost varies and is based on a percentage of the total purchase amount.
Financeit charges customers interest rates that are anywhere from 2.99% to 14.99%, depending on the type of the payment plan, the customer's credit report, and the kind of product purchased. It provides weekly, bi-weekly, and monthly installment options with up to 12-month repayment terms.
Additionally, Financeit approves loan requests that are higher than the purchase amount. This gives the business (partner) the opportunity to make more sales by upselling the customer with related products, add-ons, or upgrades.
Do You Qualify for Financeit Financing?
To qualify as a partner, you will need to sign up for a free account on its website, where you will be asked to answer a series of questions about you and your business. Then, you will be required to sign Financeit's General Dealer Agreement document, supply an AIC Licence (if applicable), and upload the following requirements: a copy of your government-issued photo ID, a bank-issued voided check, and a photo of your retail location.
Customers will need to sign loan documentation and provide a photo ID, which will be verified in person by the merchant (partner).
Financeit Application Process
Once you've set up your account with Financeit, you will get a link to a loan application form, which you can post on your website or send directly to your customer during the time of purchase. Your customer will need to fill out the application and submit an ID, which you will need to verify.
After signing and submitting the form, Financeit's underwriting team will review the application and approve the fund request in as little as two minutes if it's during the business day. You and your customer will then see the approved amount, the amortization term, and the annual percentage rate (APR).
Once the purchase has been completed, you can expect to receive payment from Financeit within two business days, while your customers repay the loan according to their own terms—a win-win situation.
Financeit Alternatives 2020
Best For

Businesses that need to borrow against their invoices or need a low-rate line of credit quickly

Businesses with good credit that need fast financing and low rates

Newer businesses with less-than-perfect credit that need fast funding

Loan Amount

Up to $5 million for invoice factoring;
up to $250,000 for line of credit






Up to $500,000

Up to $100,000

Terms

Six or 12 months for line of credit

Three to 36 months

12 or 24 weeks

Funding Time

One day

One day

One day

Credit Score

530+ for invoice factoring

600+

No minimum credit score requirement
What Business Owners Should Know About Financeit
Launched in Canada and now expanding to the U.S.: It was established in Canada in 2011 and was later introduced to the U.S. in 2014. However, Financeit is only available to businesses in California, New York, Pennsylvania, Louisiana, and Florida at the moment.
It also offers business custom solutions other than consumer financing: It provides lead management, application program interface (API) integration, in-house marketing support, and personalized training to its partners.
Most Helpful Financeit Reviews
The Financeit reviews available online are generally positive. Users who left positive reviews commended its quick, efficient funding process, while those who wrote negative feedback complained about the lender asking for too much information. Meanwhile, its customer service has a mix of positive and negative ratings.
Speedy financing
One customer who left a positive review on Google appreciates that it has an easy application process and that it approves high loan amounts, helping him finance his housing interior renovation. He added that it is the quickest loan process that he has dealt with.
Denies loans after asking for too much information
One customer who left a negative review on Google said that he was asked a lot of information and had to go through the same processes for three weeks before receiving an email saying that his fund request was denied. He was even more disappointed with the fact that he didn't receive any explanation for the loan denial.
Author's note: The reviews above came from customers using the Canadian Financeit platform. The company only extends its services to select U.S. states at the moment, which is probably why it doesn't have any reviews yet.
Financeit Frequently Asked Questions (FAQs)
Does Financeit charge subscription fees?
No, it is free to use and does not charge any subscription or merchant processing fees.
Does it charge my customers a fee?
While it is free for you to utilize, it does charge your customers a fee and an interest rate. However, you may choose to pay the customer fee on their behalf.
Can I access Financeit on my mobile?
Yes, you can. This allows you and your customers to close a transaction completely paperless.
Bottom Line
Financeit's consumer financing service can be a useful tool for businesses that want to boost their revenues by closing more sales. Its platform is free to use, low risk, and provides fast application and funding processes. Its major limitations are that it is only available to select U.S. states and that it supports limited industries.
If your business location is currently not serviced by Financeit, or if you aren't sure if it is right for you, then this article on Fast Business Loans: 6 Best Quick Business Lenders is a review of our top choices. In this guide, we compared the top providers according to their terms, costs, and qualifications.