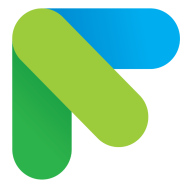 Fingercheck is an HR software that incorporates hiring, payroll, and benefits into one platform. It also features an employee time clock system that supports facial recognition and biometrics. Its all-in-one platform costs $8/employee/month plus a $39 monthly subscription fee. It's best for small to midsize businesses (SMBs) that want an integrated cloud-based solution.
Fingercheck Pros & Cons
| Pros | Cons |
| --- | --- |
| Efficient payroll and time tracking tools | Support team is sometimes slow to respond |
| Easy to use | Add-ons may be too costly for small businesses |
| Auto-calculates pay totals from time data | Occasional software lags and glitches |
Who Fingercheck Is Best For
SMBs looking for an integrated cloud-based HR solution with robust payroll and time capture tools: Fingercheck simplifies and automates human resource (HR) processes—such as recruitment, timekeeping, payroll processing, and benefits administration—and empowers you and your employees to work smarter. With its partnership with Infinity Capital Funding, you are also granted access to funds that will help finance your payroll even when cash flow is thin.
Fingercheck Pricing
The Fingercheck pricing page shows two products with monthly fees that start at $3 per employee plus a base subscription of $20. Each plan covers up to 500 employees but requires a minimum of five users. The main differences between these include the type of system and its core functionality.
Time Clock Software

All-in-One HR Platform

Base Subscription
($/Month)

$20

$39

User Pricing
($/Employee/Month)

$3

$8

Functionalities

Time tracking and attendance management

Time and attendance with hiring, payroll, and benefits
Fingercheck also offers add-ons to enhance the functionalities of its time clock and all-in-one HR systems. Depending on your chosen product, you may add the following features: SMS time punches (2 cents per SMS punch, per month), time clock tablet app ($10 per tablet, per month), and an additional admin and supervisor ($10 per month).
Additionally, you may customize it to process background checks ($29 per month) and automated clearing house (ACH) child support payments ($25 per month). Fingercheck also provides an HR concierge service ($39 per month) that grants you access to personalized support for all your HR-related questions.
Time Clock Software
Apart from monitoring employee time entries, schedules, and paid time off (PTO), it includes the following functionalities: custom overtime rules, geographic and job fencing, audit trail change tracking, alerts, and role-based security. You may also purchase add-ons (SMS punches, tablet app, and an additional admin and supervisor) to improve its time capture capabilities.
All-in-One HR Platform
Fingercheck's all-in-one platform has a wide range of solutions for streamlining HR processes (hiring, onboarding, time and attendance, payroll, benefits, and insurance administration). It comes with asset management, automated payroll tools, an employee self-service portal, and more. In addition to its Time Clock add-ons, you may also purchase background checks, ACH child support payments, and an HR concierge service.
Fingercheck Alternatives 2020
| HR Software | Best For |
| --- | --- |
| | Businesses (with less than 100 employees) that want integrated and simple-to-use HR, benefits, and payroll tools |
| | Small to midsize businesses looking for a single platform to manage HR, employee attendance, benefits, and payroll |
| | Businesses that need user-friendly employee scheduling and time tracking solutions |
| | Companies that want a dedicated HR manager to help craft HR policy and maintain compliance |
| | Businesses that require customizable payroll tools and reports |
Fingercheck Features
Fingercheck's powerful platform is designed to help you simplify HR processes. You may also leverage its partnership with Infinity Capital Funding, which will enable you to access funds to finance payroll when cash flow is thin. I have compiled some of Fingercheck's essential features to help you decide whether it's the right HR tool for you.
Payroll
With Fingercheck, you won't need to spend a lot of time reviewing and consolidating data for wage payments and pay deductions. It has a "Set-and-Forget AutoPay" functionality that automatically runs payroll. Additionally, it comes with unlimited payroll runs, W-2 and 1099 forms, year-end reporting and filing, multiple direct deposits, and more.
Time & Attendance
If you want a system that captures multiple clock-in methods, including manual time entries, then Fingercheck is the right tool for you. It supports biometrics, facial recognition, SMS and web punches, and time in and out through a mobile app. Its other features include custom calculation rules, shift differentials, PTO accruals and requests, and real-time status with geographic mapping.
Hiring
Simplify hiring processes with applicant tracking and screening tools, job postings to job boards, background checks, and online application forms. You may also migrate new hire details to its onboarding tool that features custom contracts, compliance documents, electronic signatures, pay selection method, and a mobile-friendly, self-onboard portal.
HR Management
Store all employee-related data in a centralized portal that also allows your workforce to manage their benefits, submit PTO requests, and more. Additionally, this solution includes asset management, incident reporting, training and certificate management, custom employee handbooks and manuals, and an online employee directory.
Benefits & Insurance
A good benefits administration tool enables your employees to view and manage benefits plans and dependent enrollments online. Fingercheck provides you with all of those functionalities plus more—like Affordable Care Act (ACA) reporting, digital insurance cards, qualifying life event management, workers' compensation (WC) insurance plans, and WC premium calculations based on an employee's job and tasks.
Most Helpful Fingercheck Reviews
I found that a majority of the Fingercheck reviews online are quite positive. Many users appreciate its ease of use, while others highlighted its efficient time tracking and payroll tools. On the other hand, a few reviewers complained about its occasional software lags, inconsistent customer support, and costly add-on packages.
Easy to use & install
One user who left a positive review on G2 noted that it is easy to use. He likes that it enables him to track employee time entries and process payroll more efficiently. He also commented that its initial setup has been relatively stress-free.
Expensive add-on packages
One user who left a negative review on G2 said that while he appreciates its useful add-on packages, small business owners—such as himself—may find the additional monthly fees too costly.
Fingercheck Frequently Asked Questions (FAQs)
Can it handle employee expense tracking?
Yes, Fingercheck has an expense tracking module that enables you and your employees to create and monitor expense reports. It also integrates with its payroll solution, allowing you to automatically process employee reimbursements during payroll runs.
Does it integrate with other business apps?
According to Fingercheck's website, it integrates with Gusto (payroll) and QuickBooks Online (accounting).
Apart from PTO & time tracking, what are the features of its mobile app?
Fingercheck's mobile app for iOS and Android devices allows you to preview and process payroll, run reports, approve and edit reimbursement requests, manage benefits, and access the employee directory.
Our Top HR Software Picks
If you aren't sure if Fingercheck is right for you, this article on the 7 Best HR Software for Small Business is a review of our top choices. Our team looked at a variety of solutions and narrowed our recommendations down based on price, ease of use, and features, such as payroll, leave management, onboarding, employee self-service, and applicant tracking.