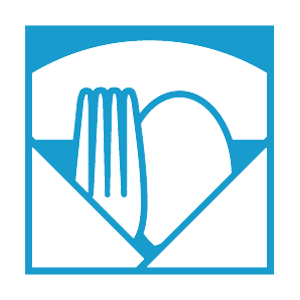 Food Service Ace is a cloud-based restaurant management software that streamlines accounting and operations tasks to increase profitability. It ties together the user's supply chain, procurement, back office, time management, and point-of-sale (POS) systems to improve communications and operations. Its reported pricing starts at $119 per user, per month, and it works best for restaurants with multiple branches and those in the catering or foodservice business.
Food Service Ace Pros and Cons
| Pros | Cons |
| --- | --- |
| Accessible via desktop and mobile devices | Pricing details are not published |
| Customer support is easily reachable | Subscriptions are not easily customizable |
| Provides robust restaurant management and accounting features | |
Who Food Service Ace Is Best For
Restaurants with multiple branches: Food Service Ace's robust general ledger can integrate transactions coming from multiple branches and present them in a single, comprehensive database. At the same time, managers have the option to segment information to view data only relevant to particular branches or locations.
Catering and foodservice businesses: Food Service Ace can help caterers in all aspects of their business operations, from sending proposals, taking advanced payment from their customers, scheduling commissary stations, managing event tasks, up to the issuance of the final invoice.
Food Service Ace Pricing
Pricing details for Food Service Ace are not published on its website. However, some third-party websites report that it starts at $119 per user, per month. They added that the subscription includes 24/7 access to the platform, dedicated and secure logins to databases, a complete data backup, and access to future software updates.
Food Service Ace Alternatives 2020
| Restaurant Accounting Software | Best For |
| --- | --- |
| | Any restaurant that wants accounting, payroll, and operations all in one system |
| | Those looking for accounting software that seamlessly integrates with their own POS system. |
| | Restaurants looking for an accounting solution that will integrate with the tools they already use to run their business |
| | Businesses looking for a system of products that work together seamlessly and allows you to choose which modules you need |
| | Foodservice businesses that have between one and 10 employees |
Food Service Ace Features
Food Service Ace is a fully featured restaurant management software that can be used to monitor restaurant operations as well as all the financial and nonfinancial transactions. Its features are enhanced to cater to those with multiple locations and branches while also integrating information in a single database. Some of its key features include the following:
Supply Chain
Inventory management: This module maintains separate inventory accounts per location. It can be used to verify or adjust inventory levels.
Forecasting: These algorithms can predict daily sales and sales mix by location based on sales trends and seasonality.
Requisitions: This creates a list of what you need to order. It also suggests the order quantity for each item based on forecasted demand, present inventory, order frequency, pack size, and lead time.
Purchase orders: It generates purchase orders for vendors automatically as soon as requisition is approved.
Receipts: This helps users keep track of their orders to ensure that what has been delivered is exactly the amount they ordered.
Back Office
Sales accounting: This polls POS data automatically and updates your financials. It can be used to generate daily cash reports from POS sales and flag any inconsistencies.
Cash control: This reconciles bank accounts automatically and flags missing, late, or mismatched cash or credit card deposits.
Procurement: This module can suggest orders based on sales history and present inventory levels. It sends purchase orders to vendors automatically.
Flash reporting: Daily flash reports are sent to managers, divided by restaurant, meal period, area, and sales category.
Theoretical food cost: This predicts ingredient usage based on current recipes. It can generate variance reports to help attribute losses to vendors, portions, or waste.
Accounting
General ledger: Food Service Ace imports entries from sales, accounts receivables, accounts payables, and fixed asset subledgers automatically and puts them in a single general ledger. It also generates recurring, accrual, and allocation entries.
Accounts payable (A/P): This can help process invoices to ensure timely payment of vendors. This can be integrated with automated clearing house (ACH) payment processing to ensure efficient payment of invoices.
Accounts receivable (A/R): This tracks and accounts catering deposits. It can also create invoices that can be sent to customers and issue statements and collect payment for house accounts activities.
Sales accounting: This integrates with your POS system to help break down sales information. It also sends daily and weekly reports to management on the sales performance of a branch or location.
Asset management: This can track fixed assets, their depreciation, and disposal.
Capital projects: This tracks capital project commitments and payments and compares them against the respective budget allocations.
Dashboards
Dashboards in Food Service Ace help users analyze their restaurant data. It collates all operation data and translates them into digestible information that managers can use to strategize their actions.
Management dashboards: These track tasks related to the management of the restaurant. It includes daily key performance indicators that keep managers updated on the status of their operations.
Sales dashboards: These provide information about sales, and segments information by location, day, meal period, area, and sales types.
Labor dashboards: These calculate labor hours and raw labor costs by location, day, and job code. It can also be used to compare labor to sales and covers.
POS Integration
Food Service Ace can integrate with your existing POS system to process the following data:
Financial transactions, including sales, tenders, tips, payouts, and house account charges
Check details, broken down to theoretical ingredient usage
Cover and check accounts, broken down by meal periods
Check voids, which can help detect fraud issues
Time and attendance records
Summary of Food Service Ace Reviews
As of the date that this article was written (June 9, 2020), there are no available Food Service Ace reviews online. If you are a past or current Food Service Ace user, we recommend that you leave a review to help other business owners who are deciding whether or not to use the product.
Food Service Ace Frequently Asked Questions (FAQs)
How many users can simultaneously access the platform?
Food Service Ace is scalable. Thus, it does not impose a limit on the number of users who can access the platform at one time.
Can I access Food Service Ace on my mobile phone?
If you are a Food Service Ace subscriber, you can download its mobile app, which is available for iOS and Android devices.
What support options does Food Service Ace provide?
Food Service Ace provides both online and on-site training sessions to help new users navigate through its tools and features. It also offers follow-up training sessions depending on the user's needs.
Our Top Restaurant Accounting Software Providers
If you aren't sure that Food Service Ace is right for you, then this article on the best restaurant accounting software is a review of our top choices. In this guide, we looked at a variety of solutions and narrowed our recommendations down based on the ability to track sales and expenses for multiple locations and business segments, integration with a POS system, and management of the unique aspects of the industry.