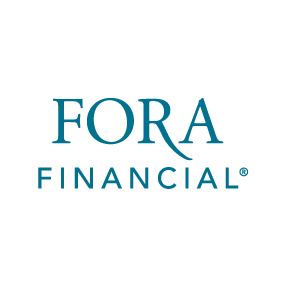 Fora Financial is a direct lender that offers short-term loans and merchant cash advances (MCAs). It has been in business since 2008 and has provided over $1.9 billion in financing to more than 25,000 small businesses. It can lend anywhere from $5,000 to $500,000. It is best for new and financially healthy businesses.
Fora Financial Pros & Cons
| Pros | Cons |
| --- | --- |
| Early payoff discounts | Daily or weekly payments |
| No collateral required | Charges an origination fee |
| Approval not solely based on credit score | Potentially high APR |
Who Fora Financial Is Best For
New businesses: Fora Financial requires only six months of business tenure, which is a major draw for startups that do not have adequate financial history to be approved by institutional lenders.
Business looking for unsecured loans: It does not require a personal guarantee nor does it require that its borrowers put up any collateral on the loan. This sets Fora Financial apart from its competitors, which usually require guarantees.
Fora Financial Costs & Terms
| | Short-term Loans | Merchant Cash Advance |
| --- | --- | --- |
| Loan Amounts | $5,000 to $500,000 | $5,000 to $500,000 |
| APR Ranges | 14% to 175% | 35% to 175% |
| Repayment Terms | Six to 15 months | Up 18 months |
| Repayment Schedules | Daily or weekly | Daily or weekly |
| Funding Speed | Next day | Next day |
The Fora Financial costs and rates are relatively higher than the other loan providers. It also reportedly charges an origination fee of 1% to 4%. These drawbacks are balanced by its easy application process, quick funding, automated repayment schedule, and relaxed qualifications. It also offers prepayment discounts to those who pay their loans off early.
Do You Qualify for Fora Financial Financing?
| | |
| --- | --- |
| Minimum Credit Score | 500 |
| Time in Business | Six months |
| Annual Revenue | $145,000 |
Fora Financial provides easy qualifications, which customers with poor or little credit really appreciate. It also has a short business tenure prerequisite. However, those interested should note that it does require a higher monthly revenue of at least $12,000. Additionally, borrowers must not have any open or dismissed bankruptcies within the past year.
Those applying for an MCA should keep in mind that their business must accept credit cards and frequently receive credit card transactions.
Fora Financial Application Process
Fora Financial's application is so simple. All you need to do is fill out a one-page application form on its website. The pre-approval process will take up to 24 hours, during which time you may be required to submit documents, such as the three most recent bank statements, driver's license, proof of business ownership, and a voided check.
Those applying for an MCA will also be asked to submit three months of credit card statements on top of the other requirements mentioned. Once approved, Fora Financial will release the funding within 72 hours.
Fora Financial Alternatives 2020
Best For

Businesses that need to borrow against their invoices or need a low-rate line of credit quickly

Businesses with good credit that need fast financing and low rates

Newer businesses with less-than-perfect credit that need fast funding

Loan Amount

Up to $5 million for invoice factoring;
up to $250,000 for line of credit






Up to $500,000

Up to $100,000

Terms

Six or 12 months for line of credit

Three to 36 months

12 or 24 weeks

Funding Time

One day

One day

One day

Credit Score

530+ for invoice factoring

600+

No minimum credit score requirement
What Business Owners Should Know About Fora Financial
No restrictions on use: Fora Financial does not set any limitations on the purpose of the loan, which means that borrowers can use their loans to fit their needs. They can basically utilize it for almost anything, such as marketing expenses, payroll, business expansion, inventory purchases, and cash flow management.
Customers can get up to $500 through its Merchant Referral Program: Referrers can get up to $500 for each successfully funded business, and there is no limit to the number of referrals that you can submit.
Most Helpful Fora Financial Reviews
Customers who left Fora Financial reviews online are generally happy with its service. They like its quick and easy application process and praise its excellent customer support. There are some clients, however, who are disappointed with its high interest rates and vague loan denial process.
Fast service with great customer support
One customer who left a positive review on Trustpilot commended its professional staff, who are very knowledgeable and were prompt in answering her questions. She added that its people are easy to work with, making for a smooth loan application experience.
No proper loan denial communication
One client who left a negative review on Trustpilot was frustrated with its poor communication in terms of denied loan applications. He explained that he already signed an agreement and provided Fora Financial access to his business account, but he ended up being turned down. He furthered that he called the company for an explanation but could not get any answer.
Fora Financial Frequently Asked Questions (FAQs)
Can I apply for additional capital?
Yes, you may. Those interested in obtaining additional capital may contact Fora Financial's Relationship Management team by calling 888-221-6031 or sending an email to renewals@forafinancial.com.
What industries does Fora Financial serve?
It caters to borrowers from the services, construction, restaurants, retail, medical, auto, transportation, wholesale, and manufacturing industries.
What other financing solutions does Fora Financial offer?
It also provides SBA loans, business lines of credit, financing for women, equipment funding, inventory loans, bridge financing, and more.
Bottom Line
Fora Financial is the perfect source of funding for startups that are less than a year old but are doing good business. Its low qualifications, easy application process, quick approval turnaround, and top-notch customer service give it an edge over its competitors.
However, its high interest rates, additional fees (origination fees ranging from 1% to 4%), and limited loan products could often be the deciding factors as to why borrowers tend to look for alternative providers. Those interested need to weigh and decide if its advantages make up for its drawbacks. They can apply online and qualify for up to $500,000.