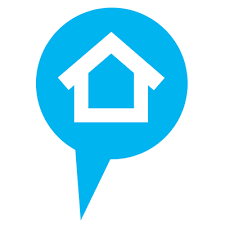 Foreclosure.com is a real estate listing website that offers individuals a national database of low-priced distressed deals. These deals include bank-owned homes, pre-foreclosure listings, government foreclosures, foreclosure auctions, real estate owned properties, and more. In this article, we cover Foreclosure.com reviews and pricing. Ready to get started? Get a free trial.
Summary of Positive Foreclosure.com Reviews
As of the date this article was written (March 27, 2019), there aren't many up-to-date Foreclosure.com reviews online. However, some users who gave it a positive review said that it is the best place to find good data on property listings.
One user who gave Foreclosure.com a positive review on Trustpilot said that he's been using the website for over three years now. He shared that it helped him locate two properties which he acquired and resold for a profit. He also noted that data listings are always up-to-date.
Summary of Negative Foreclosure.com Reviews
There are very few up-to-date negative Foreclosure.com reviews online as of this writing. Some of them said that the website lacks security measures in protecting their customer's information. Some users reported that their email got hacked and that their credit card was used by unauthorized individuals.
One user who gave Foreclosure.com a negative review on Trustpilot said that after signing up for the free trial (where credit card information was required), his Yahoo account was hacked and his credit card was used for a shopping spree.
Foreclosure.com Pricing
Foreclosure.com pricing starts with a seven-day free trial to interested subscribers. After the trial period, the site will charge $9.95 per week to continue having access to the site's database of real estate properties.
Ready to get started with Foreclosure.com? Get a free trial.
Top Real Estate Listing Websites 2019
Foreclosure.com Features
Check out the list below of some of Foreclosure.com's features:
Site listings
Top cities
Search by state
Hot foreclosure deals
Foreclosure.com FAQs
How can users benefit from using Foreclosure.com?
Foreclosure.com's online database includes real estate from a wide variety of sources. Private individuals can find bargains in real estate at discounted prices. It also has a Foreclosure Knowledge Center that keeps users informed and updated to help them make wise investment decisions.
What information does Foreclosure.com provide for each property?
Foreclosure.com provides all the detailed property description and information available, including the data from property tax rolls, listing details, lender's files, type of property, size, number of bedrooms and baths, and even the name and phone number of the contact person to arrange for viewings and to start negotiations with. The site also displays photos of each property.
Foreclosure.com Alternatives
Have you read these Foreclosure.com reviews and are still not sure if it's the right fit for you? Read our reviews of all top real estate listing websites.
Disclaimer: The following information was provided by Foreclosure.com and does not necessarily reflect the views of FitSmallBusiness.com.
What is 
Foreclosure

.com?

Foreclosure.com is the largest provider of distressed properties like foreclosure, preforeclosure, bankruptcy, tax lien and government owned real estate listings across the United States. We deliver the latest, most complete residential foreclosure property listings for our customers and business partners in an easy and accessible format, located conveniently in one place
Foreclosure

.com News & Activity

Foreclosure.com is constantly building on aggregating distressed listings from various new sources and adding to the listing types from residential, commercial, mobile homes and land. Check the website often for the latest.
Foreclosure

.com Customer Service

Foreclosure.com strives to offer the highest levels of customer service from website usage or understanding the various distressed property types and related processes. Open Monday – Friday 8:30am – 5:30pm EST, they can be reached here https://www.foreclosure.com/contact.html
Foreclosure

.com Unique Features

Foreclosure.com updates its nationwide database of foreclosure listings at least twice EACH DAY! Signup for the Alerts to get notified of new listings as soon as they are available so you can take action. Also check out the mobile app available for Google Android and Apple iTunes users and their devices.