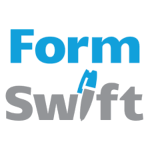 FormSwift is a legal service platform that provides users with tools for creating and editing legal documents. Its features include email signature tools, extensive legal forms, document templates, and more. Its monthly subscription costs $39.95, and it's best for real estate professionals, freelancers, and small businesses that need access to legal documents.
FormSwift Pros and Cons
| Pros | Cons |
| --- | --- |
| Ease of use | Did not mention if the services are available internationally |
| Availability of an email signature tool | Unclear free trial terms and conditions |
| Ability to edit PDF forms | |
Who FormSwift is Best For
Real estate professionals: A lot of legal documents that are available in SwiftForms are related to real estate. Such documents can be used when purchasing a property for home or business purposes, transferring a deed, or funding a real estate transaction.
Freelancers who are in need of legal documents for tax filing: The 1040 forms and 1040-ES, which are commonly used by freelancers and independent contractors, are also available in FormSwift. Its website also features a tax calendar that freelancers can use to track their tax deadlines.
Small businesses that need access to legal documents: FormSwift offers a variety of forms related to business and employment that include confidentiality agreements, bill of sales, service contracts, and loan agreements.
FormSwift Pricing
FormSwift pricing for individual plans is tiered in three membership options: One Document Only ($59/document), Monthly ($39.95/month), and Annual ($89/year). Annual pricing for businesses, on the other hand, depends on the number of users: 1-5 ($399), 1-10 ($699), and 1-20 ($999). The difference between the plans is unlimited access to documents.
Plans

Pricing

Unlimited Document Access

One Document Only

$59 per document

No

Monthly

$39.95 per month

Yes

Annual

$89 per year

Yes

Business

$399 to $999 per year

Yes

Need legal documents and business formation filings fast? Check out IncFile.
One Document Only
The One Document Only plan is a pay-as-you-go option for individuals or businesses who just need documents from time to time and are not interested in signing up for a subscription.
Monthly Membership
This plan starts with a seven-day free trial which gives users access to create, download, edit, sign, and share any legal document they may need for one week. After the trial period, users have the option to continue with their subscription for a monthly membership fee of $39.95.
Annual Membership
This option is for individuals who need one year of unlimited access to all of FormSwift's features. Just like the monthly plan, this plan allows a user to create, edit, sign, and share an unlimited number of legal documents.
Business
FormSwift also offers businesses with a document solution and provides access to up to 20 people. The solution gives users unlimited access to FormSwift's legal documents library and tools.
FormSwift Alternatives 2020
| Online Legal Services | Best For |
| --- | --- |
| | Fast and affordable business registration and formation |
| | Affordable business formation and legal document review |
| | Dedicated business attorneys for established businesses |
| | Easy online access to legal forms and legal advice |
FormSwift Features
FormSwift has a library of legal documents and templates that mostly covers real estate, tax, small business, and personal forms which users can download, edit, and share. Subscribers can also upload their own documents to the platform and edit them using the PDF editor. The platform also features an email signature tool.
Small Business Legal Forms
Legal forms for small businesses that are available in FormSwift include confidentiality agreements, bill of sales, service contracts, and loan agreements among others.
Real Estate Legal Forms
There are a variety of real estate documents and forms available in FormSwift. These include forms for property purchase agreements, deed contracts, leasing options, and mortgage transfers.
Tax Forms
Different types of tax forms for businesses are also available. These include the following: W2, 1099-misc, 2099-int, W9, paystub, and balance sheet among others. These forms are updated to the latest version every year.
Personal Forms
FormSwift has many legal documents for personal use such as a bill of sale, affidavit, power of attorney, guardianship forms, last will and testament, personal financial statement, living will, and more.
Most Helpful FormSwift Reviews
Users who gave FormSwift reviews like its ease of use and the great customer support it provides. They also appreciate its wide variety of available legal documents, as well as its PDF editing and electronic signature tools.
Some users didn't like that a document cannot be shared with multiple people simultaneously. Many users, however, complained that the information about its free trial is misleading which caused many users to sign up for monthly or annual plans by mistake. Some reported that they were still charged even after canceling their free trial.
Easy to create and share documents
One user who gave a positive FormSwift review on G2 said that it allows him to easily create documents for loans, invoices, and job application forms. He also commented that its electronic signature function helps him to quickly share signed files. He added that it has a nice user-interface and good customer support.
Inability to send a document to multiple people at the same time
One user who gave a negative FormSwift review on G2 shared said that he needs a document to be signed by multiple people but unable to send it out to them at the same time. He explained that he had to wait for one person to finish signing before he can send it to another person.
FormSwift Frequently Asked Questions (FAQs)
Can FormSwift help users edit PDF files?
Yes. FormSwift provides users with a PDF editor that enables them to add text, images, and check marks on any PDF file. It also allows them to save and update the document at any time.
Is a credit card required for a trial?
Yes. FormSwift requires credit card details from its users in order to process its free trial. Users may see a small pending charge on their statement to make sure that their credit card works but it will be reverted after a week.
On what file formats can the documents be downloaded?
All the legal documents offered by FormSwift are downloadable in MS Word and PDF formats.
Our Top Legal Service Picks
If you aren't sure if FormSwift is right for you, this article on the Best Online Legal Services is a review of our top five choices. Our team looked at a variety of solutions and narrowed down our recommendations based on affordability, types of forms available, access to lawyers, registered agent service, and ease of use.