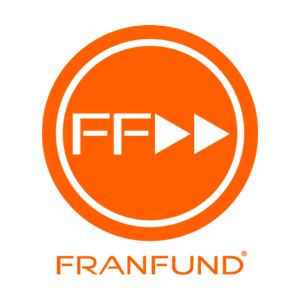 FranFund is a lender that specializes in Small Business Administration (SBA) loans and rollover for business startups (ROBS). It also provides other types of financing such as securities-based loans, leasing, conventional lending, and unsecured funding. It lends up to $5 million and it specifically addresses the needs of franchise and small business owners.
FranFund Pros and Cons
| Pros | Cons |
| --- | --- |
| Quick answer of approval (within 24 to 48 hours) | High setup fee |
| High loanable amount | High monthly fee |
| Offers a variety of loan programs and support services | |
Who FranFund Is Best For
Franchise businesses: Its funding programs and operations are created to specifically address the needs and challenges of franchise and small business owners.
Those who are in need of equity injection: Its ROBS financing solution, called FranPlan, can be applied as an equity injection for an SBA loan. It can be used to start a new business or grow an existing one, without having to worry about interest rates and loan payments.
FranFund Costs and Terms
| | ROBS (FranPlan) | SBA 7(a) Loans |
| --- | --- | --- |
| Loan Amounts | $25,000 to $5 million | $50,000 to $5 million |
| Rates | None | Prime rate + 2% to 2.75% |
| Repayment Terms | None | Up to 10 years |
| Repayment Schedules | Monthly | Monthly |
| Funding Speed | 10 to 20 business days | Seven to over 30 business days |
| Setup Fees | $4,795 ($3,995 for veterans) | $2,500 |
FranFund costs for its ROBS program include a one-time setup fee of $4,795 and a monthly administration fee of $130. It lends up to 100% of your account balance and does not require any collateral, credit score minimum, and interest rate payments.
Its SBA loan charges, on the other hand, consist of a setup fee ($2,500), bank closing costs (customized), SBA guarantee fee (customized), and monthly payments of principal plus the interest rate (prime rate + 2% to 2.75%). It also asks that you have a credit score of 680 and above and an equity injection of 10% to 30%.
Do You Qualify for FranFund Financing?
Minimum Credit Score

680 and above

Equity

Up to 30% cash injection

Collateral

Personal assets used as security

Note: The above-mentioned qualifications are for its SBA loan program.
While ROBS plans do not have minimum credit score and financial qualifications, they typically have complex government requirements. Luckily, FranFund has a third-party administration (TPA) team, which can help you in setting up and maintaining your plan to stay qualified and compliant.
On the other hand, its SBA loan solution has a more specific set of requirements. Aside from a good credit standing, it asks that you also have a good business history. This means that your business should not have current credit collections, recent bankruptcies, foreclosures, charge-offs, repossessions, or short sales.
FranFund also looks at your equity (up to 30% cash injection), collateral (personal assets), and burn rate (the amount needed to cover expenses such as loan payments, lease payments, and personal expenses for a period of about nine to 12 months while your business is just getting up and running).
FranFund Application Process
Regardless of the type of financing that you'd like to apply for, FranFund offers a single application process. You can do this by scheduling a free consultation, which will ask you to fill out a form with your personal details, desired funding amount, credit score, business history, combined checking and savings balances, retirement investment amount, etc.
After you submit the form, a representative will then get in touch with you to discuss which funding programs fit your business needs. The approval turnaround time for SBA loans is anywhere around one to two business days, while 401(k) business funding approval time is not specified.
FranFund Alternatives 2020
| Company | Best For |
| --- | --- |
| | Businesses that want the highest level of service including free legal consultations |
| | Startups looking for the provider that has been successfully doing ROBS the longest |
| | Startups looking for the most affordable full-service ROBS option available |
| | Exploring funding alternatives on a free online marketplace |
What Business Owners Should Know About FranFund
Its rate of Internal Revenue Service (IRS) and Department of Labor (DOL) audit is less than 1% with no disqualified plans during audits: This says a lot about FranFund's plan setup and administration. After your rollover is complete and your FranPlan is implemented, it has an in-house (TPA) team that ensures the ongoing successful administration and compliance of your plan.
Its SafetyNet Program helps those unsure about doing ROBS: This free program facilitates the first step in the role of the process, which is consolidating your retirement funds from multiple accounts into an IRA. This step consumes the majority of the rollover process, which means that taking the SafetyNet program gives you a head start without the risk even if you decide to not move forward with the business.
It provides veterans discounts: It is a member of VetFran, a strategic initiative of the International Franchise Association (IFA). This means that it offers special pricing for veterans.
Most Helpful FranFund Reviews
The FranFund reviews available online and on our website are overwhelmingly positive. Customers like its professional team, who were responsive in guiding them throughout the process. Many also appreciate its timely, organized, and diligent service. However, there are a few negative reviews from clients complaining about high costs and the ineligibility to ask for a refund.
Makes complicated processes simple
One customer who left a positive FrandFund review on Facebook likes how it made the complicated process of the 401(k) program simple and straightforward. He added that FranFund was able to set up his C corporation and rollover in just a few calls, saving him valuable hours and allowing him to focus on his business more instead of worrying about forms and documents.
FranFund Frequently Asked Questions (FAQs)
What other services does FranFund provide?
It provides investment management, advisory, and other related services. It also offers support services such as accounting, credit card processing, business insurance, payroll, and employee solutions.
What happens to my 401(k) plan if I sell my company?
Since your 401(k) plan is a shareholder of the company, proceeds from the sale will be deposited back into your 401(k) plan.
Can I change my billing method at any time?
Yes. You can do this by calling FranFund at 817-730-4453 or by downloading its billing change form and sending it back through the following ways:
Email: billing@FranFund.com
Fax: 817-546-7334
Mail: FranFund; 505 Main Street, Suite 200, Fort Worth, TX 76102
Bottom Line
FranFund focuses on providing financing to franchise businesses. It has high loanable amounts, quick approval turnaround, and relatively lower setup and maintenance fees compared to similar providers. It also provides other types of funding such as SBA, conventional, securities-based, and unsecured loans.
If you aren't sure if FranFund is right for you, this article on the best rollover for business startups (ROBS) providers is a review of our top choices. Our team looked at a variety of solutions based on rates, fees, and services offered.