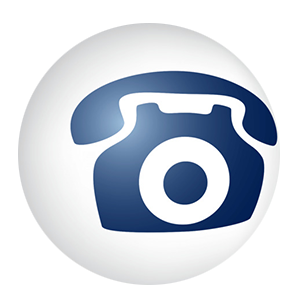 FreeConferenceCall.com is a free platform for video conferencing, online meetings, and remote collaboration. Its features include international calls, voice-over-internet-protocol (VoIP), screen sharing, call recording, and more. It is best for small businesses looking for a free and effective conferencing solution for their remote team members.
FreeConferenceCall.com Pros & Cons
| Pros | Cons |
| --- | --- |
| Free account offers standard conferencing features | Limited free storage for call recordings |
| Easy to use, especially for beginners | Occasional dial-in issues and system lags |
| No limits on the number of calls and duration of conferences | Additional charges for certain mobile network users |
Who FreeConferenceCall.com Is Best For
Small businesses looking for a free and effective conferencing solution for their remote team members: FreeConferenceCall.com is free to use and comes with standard features, such as video chat, audio conferencing, screen sharing, and more. It also provides breakout rooms for smaller group sessions after a conference.
Businesses that handle long conference calls and online client meetings: Unlike most of its competitors' free version, FreeConferenceCall.com offers an unlimited number and duration of calls. It also provides free international dial-in numbers.
FreeConferenceCall.com Pricing
FreeConferenceCall.com is a free service, but participants may incur a per-minute charge depending on their local carrier's rates. Users may also contribute at least $4 toward the FreeConferenceCall.com community as part of its pay-what-you-can pricing scheme.
Call recording is free for up to 1GB of data. Users can delete older calls or purchase additional storage for the following rates: $3/month for 10GB, $5/month for 20GB, $10/month for 40GB, $20/month for 80GB, and $40/month for 160GB.
FreeConferenceCall.com Alternatives 2020
| Free Conference Call Service | Best For |
| --- | --- |
| | Small teams that want to have a robust set of features for intimate meetings |
| | Remote teams that want best-in-class mobile conferencing |
| | International teams that want to utilize unlimited international calling |
| | Healthcare, academic, and nonprofit teams looking for a robust collaboration solution |
FreeConferenceCall.com Features
FreeConferenceCall.com lets users host high-definition audio conferences and online meetings with up to 1,000 participants. Here are some of its main features.
Audio Conferencing
Users can connect locally within the U.S., internationally, and to a VoIP meeting using the FreeConferenceCall.com platform. Participants may also leave the main conference and attend subconferences in breakout rooms. Meeting hosts have access to call controls. They can set the conference mode to lecture, Q&A, or muted.
Video Conferencing & Screen Sharing
During a video conference, you can view the active speaker from the app's main window and show the participants anything on your desktop using FreeConferenceCall.com's screen-sharing feature. In addition, users can annotate using drawing tools, assign another participant as the presenter, take control of a user's computer with the remote desktop tool, chat with attendees during a meeting, and record a presentation for playback during a conference.
Meeting Wall
FreeConferenceCall.com users can create a personal meeting wall with a custom URL and display their profile photo, company logo, and description. They can also upload any document or link there where other users can view and download the content. It also offers a Radio feature that helps them reach a larger crowd and live-stream conferences.
Call Recordings & Detail Reports
The recording and playback feature lets you capture and archive your conferences, screen sharing session, and primary video feed. These recordings can also be downloaded and shared. At the end of each meeting, FreeConferenceCall.com sends the host a message containing details about the attendees and the duration of the meeting.
Which Video Conferencing Software Is Right for You?
Most Helpful FreeConferenceCall.com Reviews
Most of the recent FreeConferenceCall.com reviews online are positive. Users especially love that the service is free and that the most important conferencing features are among its basic inclusions. Many mentioned that it is easy to use and has an intuitive interface. They also appreciated its provision for unlimited calls and meeting duration.
Users who gave negative FreeConferenceCall.com reviews complained about instances when their calls failed to go through, or the system lagged. A few shared that users of the T-Mobile network incur additional charges when using the app.
Good price point & no call limits
"The price is right. I started using FreeConferenceCall.com because not only could you have unlimited calls of unlimited minutes, but you could also record them. This was difficult to find, but they ticked a lot of boxes."

— Kristi Porter
Issues with dial-in & sound quality
"We have had significant issues with the inability to dial into the bridge and echoing occurring while on the line. FreeConferenceCall.com worked for us, but if I were another consumer, I would recommend this for small and internal use only."

— Brittany LaFontaine
FreeConferenceCall.com Frequently Asked Questions (FAQs)
Are schedule reservations required for conference calls?
No. You can host a conference call at any time without the need to reserve a time slot.
Can meetings have more than 1,000 participants?
In general, FreeConferenceCall.com allows a maximum of 1,000 participants in a single conference call. However, a host can avail of FreeConferenceCall.com's large meeting services, which can accommodate up to 5,000 attendees. Contact the company's large meeting services team for more details.
How long are recordings stored?
Call recordings are stored for as long as your FreeConferenceCall.com account is active and there is still available space. Once you run out of space, you can either delete previous recordings to make room for new ones or purchase additional storage.
Our Top Video Conferencing Software Picks
If you are not sure if FreeConferenceCall.com is right for you, this article on the best video conferencing services is a review of our top choices. Our team analyzed dozens of tools to find the best ones to save you time, and narrowed down our recommendations based on ease of setup, caller limits, call controls, customer service, call quality, and more.