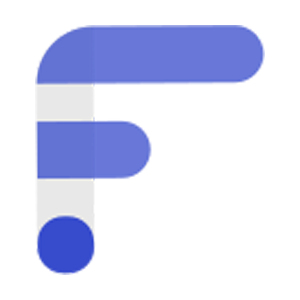 FreeUp Pros and Cons
| Pros | Cons |
| --- | --- |
| Pre-vetted freelancers | Unavailable in-platform communication tools |
| 24/7 customer support | Lacks a candidate rating system |
Who FreeUp Is Best For
Businesses that want to quickly hire remote staff: FreeUp's talent marketplace consists of pre-screened and vetted candidates. This enables you to fast track hiring for virtual assistants and freelancers who can efficiently handle ecommerce, web development, business operations, and digital marketing tasks.
FreeUp Pricing
Signing up for an account and posting jobs is free, but you need to pay your freelancer for services rendered. FreeUp's freelancer rates cover three levels with hourly fees that range from $5 to $75 or more—depending on the job scope and the talent's location and expertise.

Freelancer Expertise

Pricing*
($/Hour)

Sample Tasks

Entry Level

$5 to $10

Data entry, basic transcription, and basic ecommerce operations

Mid Level

$10 to $30

Graphic design, content writing and editing, and project management

Expert Level

$30 to $75+

Consulting, programming and development, and conversion rate optimization
*You can also contract freelancers on a fixed-price basis, wherein payments are released either by milestone or upon completion of the project.
Entry Level
FreeUp describes its entry-level freelancers as doers and followers who are fast learners and need basic training. This freelancer type is best for businesses that already have a system in place but need remote workers to help accomplish simple tasks.
Mid Level
Freelancers under this tier are those with a higher level of expertise and have specializations in certain fields or job areas (such as graphic design and advanced accounting). They don't require training on their specific skill set, but you generally have to provide guidance on the work that you want them to accomplish.
Expert Level
This type of freelancer is ideal for companies that want to hire expert professionals, consultants, and strategists who can help expand their business. Apart from providing consultation services, FreeUp's expert-level staff can independently handle projects, build systems and processes, and manage mid-level freelancers.
FreeUp doesn't charge processing fees but collects a 15% commission (or a minimum of $2) from the freelancers' hourly or fixed rate. Meanwhile, if you want to plan your hiring budget, then visit its website to check its estimated freelancer rates matrix per location (non-US and U.S./U.K./Canada) and skill set.
FreeUp Alternatives 2020
| Job Posting Site | Best for |
| --- | --- |
| | Any small business wanting a free job board with applicant tracking |
| | Companies needing salaried professionals |
| | Fast-growing firms needing to cast a wide net across multiple boards for quick hiring |
| | Businesses looking to hire high-level and experienced talent |
FreeUp Features
FreeUp is designed to help you quickly find and hire qualified freelancers. Here are some of its features to help you determine if it's the right job board for you.
Job posting: Aside from adding the job description and skills requirements to your job posts, you can indicate your budget (fixed rate or hourly price range) and choose the freelancer expertise level that best fits your project.
Hire for any skill set: FreeUp categorizes its freelancers' competencies into several skill sets. These include accounting and finance, business operations, marketing and sales, ecommerce, content creation, and web and software development. For reference, here are some of its freelancers' top skills:
Amazon PPC
Bookkeeping
Copy writing
Customer service
Email marketing
Graphic design
Lead generation
Product listing
Search engine optimization (SEO)
Shopify development
Video editing
Web design
Pre-vetted freelancers: All of its freelancers have undergone a vetting process. This includes testing and one-on-one interviews to verify competencies, a communication skills check, and a work attitude assessment. Given its stringent screening process, FreeUp asserts that its marketplace consists of the top 1% of virtual assistants, freelancers, and agencies.
Candidate matching: Unlike most other job boards where you can search its platform for qualified candidates and receive applications, FreeUp will send you the profile of the pre-vetted freelancer who best fits your requirements. It forwards only one profile, and you can request to be introduced to another candidate if you're unsatisfied with the first referral.
If you want a shortlist of freelancers, then you can request FreeUp to send you several candidates at once. The said list contains a link to the freelancers' online profiles, contact information, and hourly rates.
Freelancer management: You are granted access to a dashboard that shows your "active" and "paused" freelancers. Active freelancers are those who are working on in-progress tasks, while those on "paused" are those that you previously contracted. If you want to rehire "paused" freelancers, then you can contact them about your new project and click the "unpause" button.
You can also set weekly limits and choose the number of hours that your freelancers will work per billing period. For reference, FreeUp's weekly billing period starts from Wednesday and ends Tuesday the following week.
No turnover guarantee: If the freelancer you hired quits for whatever reason, then FreeUp will immediately find you another freelancer and cover the applicable replacement costs.
Time logs and billing: Freelancers are granted access to a time log tool that enables them to clock in/out. The time logs are stored in both the freelancer's and client's accounts, wherein the actual hours worked will be used as the basis for billing.
You can review your freelancer's working hours by going to the "Billing" section on your FreeUp dashboard. It will show a list of your freelancers, their project details, the actual freelancer rates, and the total number of hours that they worked per day and on a weekly basis.
24/7 customer support: You can contact FreeUp's support team via phone, email, and live chat.
How it Works
After you have signed up and logged in to your FreeUp account, click "Submit Request" to create a job posting and fill up the necessary details (such as project description, skills needed, budget, job duration, and scheduling preferences). Once submitted, FreeUp will search its talent marketplace and find the candidate who best fits your requirements.
Interviewing the candidate will help verify skills and job fit, and you can request another referral if you're unhappy with the first recommendation. If a freelancer has passed your interview, then you can opt to negotiate rates before clicking the "Hire at hourly rate" button.
Summary of FreeUp Reviews
There are very few up-to-date FreeUp reviews online as of this writing (June 4, 2020), but those who left positive feedback said that it has a user-friendly platform and that its customer support is top-notch. They also appreciate that its freelancers have been pre-vetted, enabling them to quickly find qualified candidates to work on their projects.
If you are a past or current FreeUp customer, then leave a review to help others who are deciding whether or not to use the service.
FreeUp Frequently Asked Questions (FAQs)
How do I pay my freelancers?
You can pay your freelancers through credit card, PayPal, and ACH bank transfer.
Can I choose my freelancer's location?
Yes, you can. When creating your job post, you will be asked if you want your freelancer to be located internationally (such as India and the Philippines) or in the United States/United Kingdom/Canada. You can also indicate that you don't have any location preference or add comments if you have specific conditions.
What's the difference between FreeUp's international and U.S./U.K./Canada-based freelancers?
Apart from the location, freelancers who are based in the U.S., U.K., and Canada have higher rates (start at $20 per hour).
Bottom Line
What I like about FreeUp is that it has a network of pre-vetted freelancers and that you don't have to spend hours filtering through candidate applications in order to find the right talent. Another plus is that its platform comes with time log and billing tools that are easy to use and understand.
On the other hand, it's missing a few features that are present in most other job boards such as in-platform communication tools that would have allowed you to easily collaborate with your team. Its freelancer profiles also lack client ratings and reviews—information that would have made candidate assessments a much easier task for hiring managers.
However, if you're looking to quickly find pre-screened and vetted freelancers who can handle ecommerce, business operations, web development, and digital marketing tasks, then FreeUp can efficiently handle your freelance recruiting requirements. If you still aren't sure if FreeUp is right for you, then this article on the best job posting sites for employers is a review of our top choices. Our team looked at several job boards and identified which job posting sites are ideal, given differing hiring needs.