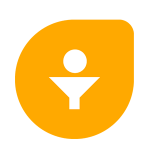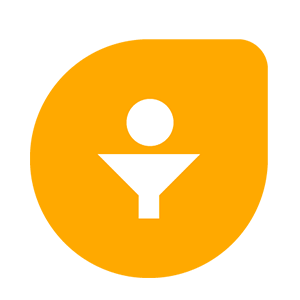 Freshsales CRM is a customer relationship management (CRM) solution that lets users scout for business prospects, track leads, and run sales campaigns. Its features include email accounts, user behavior tracking, and deal management. In this article, we cover Freshsales CRM reviews and pricing. Ready to get started? Get a free trial.
Which CRM Provider Is Right for You?
Freshsales CRM Pricing and Plans
Freshsales CRM pricing is based on four annual subscription plans: Blossom ($12/month), Garden ($25/month), Estate ($49/month), and Forest ($79/month). The main differences between the plans are the number of daily emails and intelligent workflows as well as access to premium features such as auto profile enrichment and lead assignment.
Plans

Monthly Pricing
($/User/Month)

Annual Pricing*
($/User/Month)

Number of Daily Emails
(per User)

Blossom

$19

$12

250

Garden

$35

$25

500

Estate

$65

$49

1,000

Forest

N/A

$79

2,000

Looking for a consultative sales process? Check out Pipedrive.
*The annual plans are paid in full at the start of the billing cycle.
Blossom
This is the first paid plan and is priced starting at $12 per month, per user. It includes tools like lead scoring, workflow automation, pipeline management, and advanced reporting. It also offers the ability to send mass emails. There's a built-in phone that allows you to forward and transfer calls as well as record the calls you're making.
Tools like lead scoring allow you to prioritize the most promising leads, which saves time and enables you to focus on the most important leads. The ability to send bulk emails also saves time, allowing you to scale communications. Finally, automation tools further increase productivity by eliminating or reducing the number of repetitive tasks. This plan is great for sales professionals looking to increase efficiency and productivity.
Garden
The Garden plan builds on the Blossom plan and starts at $25 per month, per user. Features included in this plan are sales forecasting and rule-based lead assignment. You're also able to segment your sales team with territory management and customize your pipelines with custom pipeline capabilities. It also includes expanded workflow automation features.
This plan is ideal for sales teams that are territory-based and need to focus on sales in geographic areas or specialize in a particular product type. It's also suitable for sales managers needing to provide sales forecasts to upper management or those who use sales forecasts to plan sales, marketing, and customer service initiatives. Criteria-based lead assignment allows you to assign leads to the best sales representatives effectively.
Estate
The estate plan builds on the Garden plan and has pricing that starts at $49 per month, per user. It builds on the features in the Garden plan like expanded bulk email functionality, more advanced lead scoring, and expanded number of sales campaigns. Additional features not included in Garden are auto profile enrichment, which supplements your contacts' or prospects' details with data from their social media profiles.
This plan is great for business owners wanting to scale their marketing efforts. You're able to scale email campaigns even further and more precisely score leads with advanced lead scoring tools. It's also great for those wanting to cut down on manual prospect or client research with tools like auto profile enrichment where you can automatically import data from social media and other internet sources.
Forest
This is an enterprise-level plan with pricing that starts at $79 per month, per user and is only available as an annual commitment, whereas the other tiers give you the option for month-to-month billing. It includes all features in Estate along with EUC Data Center, IP [internet protocol] Whitelisting, and Audit logs.
Forest is a good plan for enterprise-level companies willing to make a long-term commitment to their customer relationship management (CRM). It's also great if you require a European Union-compliant data center and security features like IP whitelisting that allows you to add IP addresses to a safe list which limits who can access your data. It's also great if you need audit logs, which is an admin feature that captures configuration changes to your system chronologically.
Ready to get started with Freshsales CRM? Get a free trial.
Freshsales CRM Pros & Cons
Pros
Pros of Freshsales include a built-in phone with recording tools, bulk email, and workflow automations. It's also part of the Freshworks ecosystem offering other products like Freshchat that allows you to include chat on your website and Freshdesk which lets you offer customer support. There's a free forever plan with limited features, and most of their paid plans are small business budget-friendly. There are 24×5 phone and email support for all plans.
Cons
Disadvantages of Freshsales is that it doesn't include marketing tools like website or landing page builders or industry-specific features like industry contract and proposal templates. It also doesn't offer project management which can come in handy for accessing project data after the sales. However, they did launch a new product called Freshrelease recently, which is agile project management for software developers.
Freshsales CRM Ease of Use
Freshsales is pretty easy to use and set up. Their sales and support teams are pretty responsive and will reach out to you when you first sign up for an account. It's easy to add contacts and set-up pipelines. Using the task and reminders functions are also easy.
Freshsales CRM Customer Support
Customer support is available five days a week, 24 hours a day. It's offered via phone and email. All plans can use customer support.
Freshsales CRM Features
Freshsales is a robust CRM with features that include lead and prospect management, an integrated telephone, email functionality, and reports and analytics. It also offers visual sales pipelines with drag-and-drop features that help you track where you are in the sales process and move customers along as the relationship progresses. There's also lead scoring to help sales professionals prioritize leads with the highest potential.
Lead Scoring & Management
Freshsales has features that allow you to manage your leads effectively. These tools include lead scoring, which lets you prioritize your most important leads. Other lead management features include profile enrichment, which enables you to enhance your contacts' profile automatically with data pulled from online sources like social media profiles. Some tools allow you to assign leads to the most appropriate sales reps.
Built-in Phone
One of the features that make Freshsales a full-featured CRM is its built-in phone. You can make phone calls from within Freshsales and even record calls and link them to contacts. Other features include call routing where you can have certain calls routed to your team based on criteria you determine like their expertise, product line, or territory. There's also an area to document call notes that sales reps can refer to before making their next calls.
Visual Pipeline Management
You can set up your pipeline in a dashboard layout that lets you get a status of your deals easily at a glance. You can move deals along your pipeline with drag-and-drop features. You can also prioritize deals and activities with a few clicks as well as create multiple sales pipelines to accommodate a variety of deal types.
Workflow Automation
Workflow automation tools in Freshsales allow sales professionals to automate repetitive tasks, allowing you to reduce errors and ensure that critical tasks that must be done with each sale are complete. Tasks that you can automate with Freshsales workflows include sending emails and updating records. You can also use "if, then" rules to trigger tasks to be completed when certain actions take place like generating invoices when deals have closed.
Popular CRM Software 2019
| Best CRM for Small Business | Best For |
| --- | --- |
| | B2B businesses that need a customizable, robust, and competitively priced CRM with built-in phone |
| | Small businesses that want a CRM with enterprise-class sales and support features |
| | Businesses that want a free, no-frills CRM with basic features and unlimited users |
| | Teams that want a user-friendly and visual pipeline to manage sales |
| | Organizations seeking free lead & management software with integrated reporting |
| | Businesses looking for a robust CRM with a top-notch mobile app |
Freshsales CRM Integrations
Here is a list of some of Freshsales CRM's popular integrations:
Freshchat
Calendly
QuickBooks
Mailchimp
HubSpot Marketing
Freshdesk
Segment
Google Calendar
Freshsales CRM Reviews
Freshsales users find it easy to use and set up. Users love how easily it integrates with other Freshworks products. They also find the support is solid and accessible. User dislikes usually fall into the category of minor glitches, the system running slowly on occasion, and user interface (UI) comments around various dashboards looking too similar.  There were also some comments on the limited reporting customization capability.
Our Top CRM Picks
6 Best CRM for Small Business 2019: CRM software helps businesses manage relationships with customers and prospects efficiently using sales pipelines and other organizational tools. We compared more than 20 products offering a range of options to determine the six best CRMs for small businesses in terms of price, features, customization, integrations, and reporting, arriving at the best overall CRM.
Freshsales CRM FAQs
What makes Freshsales CRM different from other CRM providers in the market?
Freshsales CRM is a part of the Freshworks ecosystem, which provides users with the option to house all their marketing and customer management activities in an integrated environment. These include Freshchat (live chat), Freshdesk (customer support), Freshmarketer (conversion and optimization), Freshteam (recruitment), Freshconnect (team collaboration), and more.
How does Freshsales CRM help users manage their customers better?
Freshsales CRM offers users with a 360-degree customer view of their clients, including social media accounts and profiles, online activities and purchasing behavior, interaction history, and appointments to provide them with all the pertinent data each time they get in touch with their customers.
What makes Freshsales CRM different from other CRM providers in the market?
Freshsales CRM is a part of the Freshworks ecosystem, which provides users with the option to house all their marketing and customer management activities in an integrated environment. These include Freshchat (live chat), Freshdesk (customer support), Freshmarketer (conversion and optimization), Freshteam (recruitment), Freshconnect (team collaboration), and more.
Is Freshsales CRM right for you?
Freshsales is great for businesses that rely on telephone outreach as part of their business. It's also ideal for professions like financial services where call recording features may come in handy. It's also handy for businesses with a lot of leads because it has lead scoring that helps prioritize the most important ones. It's not good for entrepreneurs seeking a simpler CRM with only basic features like contact and pipeline management who may think it's too complex.