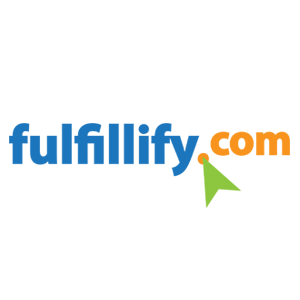 Fulfillify is an order fulfillment solution that provides warehousing, kitting, and shipping services. It offers nationwide integrated warehouses, online store integrations, and low-order minimums. Its pick and pack services start at $1.99/order/month plus 50 cents/item. It is best for small to midsized ecommerce businesses, especially those with subscription memberships.
Fulfillify Pros and Cons
| Pros | Cons |
| --- | --- |
| Full transparency on pricing and the status of each fulfillment stage | Not advisable for eCommerce businesses that are shipping large orders (100,000 or more) |
| Mobile and tablet-friendly cloud platform | Not advisable for heavy or large-sized items |
| Value-added services: kitting, packing, and returns management | |
Who Fulfillify Is Best For
Small and midsized Ecommerce Business: With Fulfillify's low-order minimums, small and midsized ecommerce businesses can have their fulfillment needs met without requiring them to sign up with multiple partners.
Businesses that offer subscription kits: Fulfillify specializes in subscription box fulfillment and highly customized "unboxing" experiences. It offers an in-house design and printing department that can help you craft a branded packaging program. Its kitting services ensure that subscription boxes are of high quality.
Fulfillify Pricing
Fulfillify pricing varies based on the following order fulfillment services: Pick and Pack Services for monthly order volumes of up to 6,000 (prices start at $1.99/order/month plus a fee of 50 cents/item), Product Storage (prices start at $12.50/pallet/month), and Product Receiving ($12/stock keeping unit/pallet received each month).
The monthly pricing scheme is also designed to provide users with reduced fees if the order volume increases to a higher number. Additionally, Fulfillify will charge business owners with the applicable shipping fee, depending on the delivery details.
Custom pricing is available for monthly order volumes that reach more than 6,000 orders per month. Those interested are encouraged to reach out to Fulfillify to request a detailed pricing quotation.
Fulfillify Alternatives 2020
| Fulfillment Company | Best For | |
| --- | --- | --- |
| | Small and medium-sized ecommerce sellers and crowdfunding programs that need batch fulfillment | |
| | Ecommerce sellers with special packing and handling needs | |
| | Fulfillment matchmaker to help you find the best provider | |
Fulfillify Features
Fulfillify features are designed to make all aspects of order fulfillment run smoothly―from picking, packing, and shipping to inventory management, kitting, and returns processing. Here is a deeper explanation of Fulfillify's most important features.
Same-day Pick, Pack & Ship Service for Order Processing
Fulfillify stream orders automatically and determines the optimum warehouse to process the order. Details are electronically dispatched to the warehouse picker. Products are then picked and brought to the packing station where it is packed, completed, and shipped based on the chosen shipping method.
Nationwide Integrated Warehouses
Fulfillify has four strategically -located fulfillment centers across the United States. Each warehouse covers 350,000+ square feet and is connected by a proprietary warehouse management system that monitors and secures clients' products 24/7. The system fulfills orders automatically from the closest warehouse.
Web-based Platform
The Fulfillify.com platform is entirely online. After a quick setup, users have a real-time view of inventory, products, and orders from any device. They can run reports, check their dashboards, or use the customer support center to learn more.
Complete Inventory and Product Management System
Fulfillify provides a complete and comprehensive review of inventory in real-time. Each stage is trackable, from the moment a client ships products to them, to the moment orders are sent out to a customer. Inventory statuses include: In Transit, Delivered, In Stock with detailed reporting.
Most Helpful Fulfillify Reviews
As of the date that this article was written (Jan. 21, 2020), there are no available Fulfillify reviews online. If you are a past or current Fulfillify customer, leave a review to help other business owners who are deciding whether or not to use the platform.
Fulfillify Frequently Asked Questions (FAQs)
Does Fulfillify have a mobile app?
However, Fulfillify's web-based platform is mobile-friendly. It can be viewed easily from any tablet or mobile device.
What is Fulfillify's lead time for shipping?
Fulfillify can pick, pack, and ship customer orders within the same day that the transactions are received. However, the shipping lead time does not include delivery timelines. According to its parent company's website, Complemar, US ground shipping takes one to two days.
Does Fulfillify require users to sign long-term contracts with them?
Fulfillify does not require users to sign long-term contracts with them. Business owners can start using their services immediately once the registration process and account setup are completed.
What type of support does Fulfillify provide?
Fulfillify provides its customers with a Customer Support Center that houses its knowledge base and FAQs section. It also has an integrated ticket system that lets users ask specific questions. Custom support solution packages are also available, such as basic phone support, for an added fee.
Our Top Order Fulfillment Service Provider Picks
If you aren't sure if Fulfillify is right for you, this article on the 5 Best Order Fulfillment Services & Companies is a review of our top choices. In this guide, we shared our top recommendations based on costs, specialty services offered, strengths, and order or account minimums.