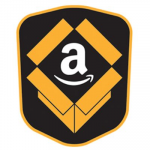 Fulfillment by Amazon (FBA) is an order fulfillment platform that allows sellers to ship their products to an Amazon warehouse. Amazon handles the entire sale process—picking the product from inventory, shipping, customer service, and returns. FBA's services cost $2.50 to $137.32+ per unit (in fulfillment fees). It is best for ecommerce stores as well as brick-and-mortar stores looking to venture into online selling.
Fulfillment by Amazon Pros and Cons
| Pros | Cons |
| --- | --- |
| Amazon provides FBA sellers w Prime shipping and higher search rankings | Fees increase and change constantly |
| Amazon handles customer service | Amazon maintains your customer base; this can be a disadvantage as your store can be shut down and you don't have a customer list to market to. |
| Amazon has 95 million Prime subscribers | |
Who Fulfillment by Amazon Is Best For
Ecommerce stores: Ecommerce sellers can attract more buyers when selling their products on Amazon as it is one of the most popular marketplaces online. Buyers are drawn to its perks that include free and express shipping.
Brick-and-mortar stores planning to expand online: It offers brick-and-mortar store owners a convenient way of selling products if they are planning to expand into the online space. Amazon takes care of everything—handling sales, picking and packing orders, tracking inventory and storage, handling returns, and providing customer service to buyers.
Fulfillment by Amazon Pricing
Fulfillment by Amazon's pricing is on a per-unit basis: standard size (nonapparel) ranges from $2.50 to $5.42, standard size (apparel) ranges from $2.92 to $5.95, and oversize (both apparel and nonapparel) ranges from $8.26 to $137.32.
Items

Pricing
($/Unit)

Standard Size (Nonapparel)

$2.50 to $5.42

Standard Size (Apparel)

$2.92 to $5.95

Oversize (Nonapparel and Apparel)

$8.26 to $137.32
Additional fees apply for items containing lithium batteries at 11 cents per unit and for items exceeding upper weight limits at 38 cents to 91 cents per pound.
Apart from the fees mentioned above, there are other charges to consider, including monthly fees starting at 99 cents per item sold plus selling fees, shipping, product costs, and various third-party tools―labeling, for example, starts at 20 cents per unit. Sellers will also pay for fulfillment and storage fees, starting at 48 cents per cubic foot, among others.
At first glance, you might think that FBA is a more expensive option as compared to other providers or if you decide to handle fulfillment on your own. However, you need to take note that you are paying for its end-to-end services, which adds convenience to your part.
Fulfillment by Amazon Alternatives 2020
| Fulfillment Company | Best For | |
| --- | --- | --- |
| | Small and medium-sized ecommerce sellers and crowdfunding programs that need batch fulfillment | |
| | Ecommerce sellers with special packing and handling needs | |
| | Fulfillment matchmaker to help you find the best provider | |
Fulfillment by Amazon Features
Amazon FBA features provide many benefits to both the seller and the buyer. A seller gets to outsource inventory management, order fulfillment, and customer service. Buyers get free two-day shipping if they are a Prime member. They also benefit from programs like Subscribe and Save, which is a reward program for frequent buyers.
I highlighted below some of FBA's top seller benefits.
Inventory Management and Fulfillment
With FBA, you do not have to worry about storing inventory, picking orders, and sending them out to customers. Sellers do not interact with the customers because Amazon manages the entire process, from inquiry to fulfillment, returns, and even customer service issues.
Prime Shipping
One of the most popular features of FBA is the free two-day Prime shipping for Amazon Prime subscribers. It displays the Amazon Prime logo signaling Prime members that they are entitled to this perk. Amazon also offers free shipping on orders over $25. All buyers can avail of this offer—whether they are Prime members or not—provided that the products are within the list of eligible items (FBA products only).
Higher Search Rankings
FBA products rank higher in Amazon's product search results and thus, more potential sales.
Subscribe & Save
The Subscribe & Save feature on Amazon gives customers a discount and free shipping when they sign up for a product subscription. This gives customers a regular delivery at their chosen interval and also helps sellers get repeat customers.
It is one of the best ways to generate recurring revenue with Amazon. It does not cost anything for sellers to offer the Subscribe and Save feature. However, sellers need to meet minimum requirements, such as a minimum feedback rating of 4.7 and a good standing.
Which Order Fulfillment Company Is Right for You?
Popular Integrations
Amazon offers multichannel fulfillment (MCF). You can have FBA fulfill your orders from a different ecommerce platform. This type of fulfillment follows a different pricing plan than what is listed above—your inventory storage fees are the same, but the MCF fulfillment fees are higher. You can look at more detailed pricing information on its website.
Ecommerce Platforms
Shopify
3dCart
Magento 1
Magento 2
WooCommerce
Most Helpful Fulfillment by Amazon Reviews
There are not many up-to-date Fulfillment by Amazon reviews available online as of this writing (Feb. 28, 2020). Most of the positive reviews I have read, however, said that the service was quick and deliveries were done in a timely manner. They all agree that the platform is the best fulfillment partner when selling on Amazon.
I noticed that the common negative review is about the way fees add up when using the platform. A few have shared that one should keep an eye on pricing costs as Amazon usually changes fees most of the time. One user also said that sometimes it can be hard to keep track in which warehouse stocks are kept.
Great option if selling on Amazon
"Amazon fulfillment gets your packages out extremely fast. It is wonderful."
—Hanson Grant
Fulfillment by Amazon Frequently Asked Questions (FAQs)
How does FBA handle product returns?
Fulfillment by Amazon's customer support representatives direct customers to its Online Returns Center. From there, customers are provided with information on return policies and processes.
Is a free shipping option also free for the seller?
Shipping costs are included in the per unit and storage fees. There is no extra charge for Amazon Prime's free two-day shipping or any free shipping options on eligible orders.
How does Amazon store inventory?
Amazon stores inventory either in bulk or in individual accessible locations, which are primed for "picking" orders. Media products are stored on library-type shelving in vertical, spine out positions with loose stacking to avoid "shelf wear." Specialty items like food or high-value goods may be placed in specific secure or climate-controlled areas of the fulfillment center as appropriate.
If an inventory is damaged or misplaced while in Amazon's control―in the fulfillment center, during delivery to, or from a customer―Amazon will purchase the inventory from you.
Our Top Order Fulfillment Service Provider Picks
If you are not sure if Fulfillment by Amazon is right for you, this article on the 5 Best Order Fulfillment Services & Companies is a review of our top choices. In this guide, we shared our top recommendations based on costs, specialty services offered, strengths, and order or account minimums.