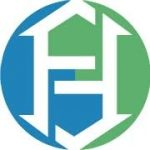 Fund That Flip is an online private lender that specializes in short-term real estate loans. It has been in business since 2014 and has facilitated more than $200 million for more than 800 properties. It can lend up to $3 million and is best for experienced real estate investors and redevelopers.
Fund That Flip Pros and Cons
| Pros | Cons |
| --- | --- |
| Five-minute application | Caters only to experienced real estate investors |
| High Loan to Value (LTV) | Does not lend in some states |
| Fast closing | Charges an origination fee |
Who Fund That Flip Is Best For
Real estate investors with a track record of success: Fund That Flip currently provides loans only to experienced investors with at least three completed projects.
Redevelopers that are looking for quick capital to take advantage of the positive returns real estate can provide: The lender offers short-term fix and flip loans to professionals that buy, rehabilitate, and sell residential property.
Fund That Flip Costs and Terms
| | |
| --- | --- |
| | Short-term Loans |
| Loan Amounts | $100,000 to $3,000,000 |
| Interest Rates | 8.99% to 12% |
| Repayment Terms | Three to 18 months |
| Funding Speed | Seven to 10 business days |
Fund That Flip's costs include an origination fee that is anywhere from 1.5 to 3.5 points. It offers a loan-to-value (LTV) ratio of up to 90% of the purchase price, depending on the scope of the property's rehab and your experience. It is also capable of funding 100% of the construction costs.
Additionally, the LTV should be less than 70% of the after repair value (ARV) of the property, which must be unoccupied. The borrower must also have a first lien position and be able to provide personal guarantee documents to be approved.
Do You Qualify for Fund That Flip Financing?
| | |
| --- | --- |
| Experience | Should have three projects or more |
| Downpayment | 10% |
| Other requirements | Have a network of contractors, legal professionals, and real estate agents |
Fund That Flip's qualifications currently focus on your real estate experience and network. Aside from the requirements above, you will be asked for the following documents:
Purchase contract
Sample of past projects
Statement of work
Financials showing proof of funds
Guarantor information
Pictures of the property showing its current state and key areas of improvement
Fund That Flip Application Process
To start your application, sign up for a free account on its website. You will be asked for your project location and financials, real estate experience, and contact information. After submitting your application, someone from its underwriting team will reach out to discuss your project plans and loan preferences.
You will then receive a term sheet outlining your loan terms and fees. Should you agree to the terms, sign the sheet and comply with Fund That Flip's other requirements to finalize due diligence. Once everything is settled, the lender will fund your project in as early as seven days.
Fund That Flip Alternatives 2020
Best For

Businesses that need to borrow against their invoices or need a low-rate line of credit quickly

Businesses with good credit that need fast financing and low rates

Newer businesses with less-than-perfect credit that need fast funding

Loan Amount

Up to $5 million for invoice factoring;
up to $250,000 for line of credit






Up to $500,000

Up to $100,000

Terms

Six or 12 months for line of credit

Three to 36 months

12 or 24 weeks

Funding Time

One day

One day

One day

Credit Score

530+ for invoice factoring

600+

No minimum credit score requirement
What Business Owners Should Know About Fund That Flip
It deploys capital coming from crowdfunding, which is sourced from a group of private lenders: While its underwriting and fast closing resemble that of a hard money lender, its funds come from its network of private lenders.
It accepts investments only from accredited investors: To be an accredited individual investor, you must either earn an individual income of more than $200,000 per year or a joint income of $300,000 in each of the last two years or have a net worth exceeding $1 million, not including the value of your primary residence—either individually or jointly with your spouse.
Investments made on its platform may lose value: There is no assurance that your investments in Fund That Flip will yield successful returns. Investments are not like bank deposits, not insured by the Federal Deposit Insurance Corporation (FDIC) or by any other federal government agency, and not guaranteed by Fund That Flip, Inc.
Summary of Fund That Flip Reviews
Up-to-date Fund That Flip reviews online are generally positive, with customers citing its fast service and great customer support as the reasons behind the good feedback. Meanwhile, I didn't find many recent negative reviews, which may be taken as a sign that it has been providing good service.
Dependable support staff
One client who left a positive review on Fund That Flip's Facebook page commended its lending team, especially his account manager, for helping him get all three of his investment loans approved on time. He added that its staff were quick to respond to his questions and were patient in sorting out the complexities of his loans.
Fund That Flip Frequently Asked Questions (FAQs)
Does Fund That Flip take an equity position in my project?
No, it doesn't. Its offerings are 100% debt secured by a first position lien against the subject property—with all costs disclosed upfront.
Does Fund That Flip require an exit strategy?
Yes, it does ask that you outline your exit strategy, as this can impact the market risk of the project.
What type of investment returns can I earn on Fund That Flip's platform?
Most notes offer an interest rate that ranges from 9% to 12%. However, this may vary since each offering is different based on the understood risks and local market conditions of the project.
Bottom Line
Fund That Flip takes pride in its simple application process and fast closing turnaround. It offers high LTV of up to 90% of the purchase price and up to 100% of the construction costs. In contrast, its biggest limitation is that its qualifications focus greatly on the borrower's proven real estate experience and network, eliminating the chances for startups to qualify for funding.