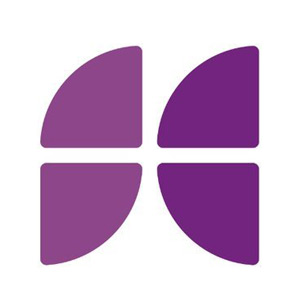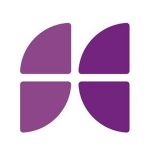 Funding Circle is a peer-to-peer lender that connects you to accredited investors and institutions willing to provide loans to small business owners. Through Funding Circle, 81,000 businesses have received a total of $11.7 billion of financing. Its loan amounts range from $25,000 to $500,000, and it's best for established businesses looking for long repayment terms and monthly payment options.
Funding Circle Pros and Cons
| Pros | Cons |
| --- | --- |
| Low rates and fees compared to other lenders | Relatively higher qualifications than some lenders |
| Offers monthly payment schedule | Does not offer same-day funding |
| Large loan amounts and long repayment terms | Requires business lien and personal guarantee |
| Informative website and excellent customer support | Not for new businesses |
Who Funding Circle Is Best For
Business owners looking for longer repayment terms: Funding Circle offers six-month to five-year repayment periods, so businesses that need more time to pay off their loan can choose a longer loan duration.
Established businesses: Funding Circle sets high minimum qualifications, long business tenure prerequisites, good-to-excellent credit scores, and business profitability requirements. Because of these, its funding has only become accessible for those with steady revenues and creditworthy business owners.
Borrowers who want a fixed interest rate and monthly payment: Those who want a predictable repayment schedule can budget how much they need to allocate for their monthly loan payment with Funding Circle's fixed interest rate.
Funding Circle Costs and Terms
| | Short-term Loan |
| --- | --- |
| Loan Amount | $25,000 to $500,000 |
| Annual Percentage Rate (APR) | 11.97% to 29.98% |
| Repayment Term | Six months up to five years |
| Repayment Schedule | Monthly |
| Funding Speed | One to 10 days |
Funding Circle's costs include a one-time origination fee (ranging from 3.49% to 6.99%) and a fixed interest (between 4.99% and 24.99%). The origination fee and interest rate are determined during the underwriting process and are based on a variety of factors like loan term length, credit score, current cash flow, customer reviews, and overall business stability.
Additionally, Funding Circle charges up to 5% on late payments. It does not impose any prepayment penalties should you decide to pay off your loan earlier. To get an idea of what your fees and monthly payments would look like, it offers an online small business loan calculator that will reflect your estimated total loan cost based on your chosen loan amount and term.
Do You Qualify for Funding Circle Financing?
| | Short-term Loan |
| --- | --- |
| Credit Score | At least 660 |
| Time in Business | At least 24 months |
| Annual Business Revenue | No stated minimum |
Funding Circle's qualifications are stricter compared to similar providers. For you to qualify, you must meet the following requirements:
At least two years in business
A personal FICO credit score of at least 660 for business owners
No personal bankruptcies within the last seven years
Not located in Nevada (due to state lending regulations)
Operates in an eligible industry
Funding Circle may also ask for the following documents upon your application:
Company details, including the business tax ID
Names of shareholders or owners with 20% or more ownership
Social Security number of the business owners
Driver's license number and state of issue
Two most recent years of business tax returns
One most recent year of personal tax returns for every business owner with 20% or more ownership
Six most recent months of bank statements
Furthermore, while not required, Funding Circle defines the common characteristics of borrowers who successfully obtained funding through its platform. This is better to guide those who are interested in applying for its financing. Its borrowers' average profiles include good to excellent personal credit, 11 years in business, $1.4 million in annual sales, and 12 number of employees.
Funding Circle Application Process
Funding Circle requires four steps in applying for a loan:
Submit an online application form. Its website states that it can be completed within six minutes.
A personal account manager will contact you within an hour to learn more about your business, collect documentation, and find terms that suit your business' needs.
The company's underwriters will review the application and provide a decision in as little as 24 hours. An underwriter may also contact you if there are additional questions.
A loan will be offered and, once accepted, can be funded within one to 10 days.
Funding Circle Alternatives 2020
| Company | Best For |
| --- | --- |
| | Repayment terms up to three years on funding up to $500,000 |
| | Traditional bank term loans available nationwide with low rates |
| | Online term loans with repayment terms up to seven years |
| | Bank term loans up to $200,000 with terms up to five years |
| | Evaluating funding options with a free online lending marketplace |
What Business Owners Should Know About Funding Circle
Up to $1 million of loan total can be borrowed: Depending on their qualifications, small businesses can borrow up to $500,000 per loan. If a borrower has more than one business, Funding Circle can lend up to a total of $1 million, which is the maximum loanable amount for borrowers with several businesses.
All Funding Circle loans are secured: The lender requires a lien on your business assets and a personal guarantee from the primary business owners. Accepted collateral can include, but is not limited to equipment, vehicles, accounts receivable, and inventory.
Credit payment reports: Funding Circle reports both on-time and late payments to two of the major business credit bureaus—Experian and Dun & Bradstreet. However, it doesn't report to consumer credit bureaus. While making on-time payment won't affect your personal credit score, it can help you get better deals on future business funding and insurance.
Most Helpful Funding Circle Reviews
Funding Circle reviews found online are overwhelmingly positive, with customers commending the company's excellent customer service. Many also like its straightforward process and fast turnaround time. The few unsatisfied reviewers are from its investors and not from borrowers, saying that their investment returns are not as good as advertised.
Funding Circle exceeds expectations
One user who gave a positive Funding Circle review on Trustpilot initially thought that the reviews he read about the company are too good to be true, given his experience with high street banks. When he applied, the customer support he received and the entire loan process exceeded his expectations. He shared that he was immediately contacted by an account manager after he submitted his application. He likes that his loan was approved quickly and disbursed to his account, adding that the service was professional, efficient, and fast from start to finish.
It might be good for borrowers, but not for lenders
One investor who left a negative Funding Circle review on Trustpilot said that the lending platform might be good for borrowers, but he dislikes that investors' money is locked in. He added that in the eight months he's been waiting to get his money out, the selling process had changed twice. It is notable, however, that Funding Circle replied to his review—providing him information on how the selling process works and how he can contact them if he has additional questions.
Funding Circle Frequently Asked Questions (FAQs)
Does Funding Circle cater to all industries?
No, it doesn't. Some businesses in certain industries are ineligible for Funding Circle financing. These include speculative real estate, nonprofit organizations, weapons manufacturers, gambling businesses, marijuana dispensaries, and pornography.
Is Funding Circle financing available in all 50 states?
Funding Circle offers loans to businesses in Washington, D.C., and 49 out of the 50 states. Due to the state's lending regulations, it does not offer loans to businesses located in Nevada.
Can I request for additional funding after my loan has been approved?
You may be able to take out an additional loan once you've made six consecutive on-time payments on your first loan. However, the minimum loan amount is still $25,000, and your total combined debt cannot go beyond $500,000. Please note that requests for additional funding are handled on a case-to-case basis.
Bottom Line
Funding Circle is a good capital lending option for borrowers who have good to excellent credit scores. It is best for business owners who want fixed rates, fixed monthly payments, and an option for longer repayment terms. Borrowers can get $25,000 to $500,000 loan amount and, in some cases, up to $1 million in total loans for borrowers with more than one business.
However, its qualifications can be difficult to meet. It also requires business lien and personal collateral on all its loan offerings. Moreover, funding turnaround time can take up to five to 10 days, which is relatively long compared to other lenders.
If you are not sure if Funding Circle is right for you, then this article on the best peer-to-peer business lenders is a review of our top choices. In this guide, we compared the top providers according to their terms, costs, and qualifications.
What is Funding Circle?
Funding Circle is a global SME loans platform, connecting SMEs who want to borrow with investors who want to lend. Since 2010, investors have lent $7 billion to more than 50,000 small businesses globally through Funding Circle.
Funding Circle News & Activity
Funding Circle Customer Service
Unlike other online lenders, every Funding Circle loan applicant is assigned their own personal account manager who works with each applicant to explain their options, walk them through the process and find the best terms to suit their needs.
What makes your company stand out from the competition?
We understand small business because we were small business owners ourselves. Funding Circle has created a new model that's faster and better at helping businesses access affordable financing. We connect small businesses with financing in a faster, more transparent way than banks, with competitive, market-driven pricing.
We do this by leveraging technology to better underwrite loans and automate processes, and old-fashioned white glove customer service. We offer market-leading business rates and no penalty for early repayment, make quick, honest decisions in as few as 24 hours after document submission and each borrower gets a dedicated account manager to guide them through the process. For the big banks, lending to smaller businesses isn't always viable. For us, it is our specialty, and we excel at it.