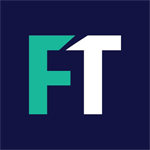 FundThrough is a direct online invoice factoring provider. Small business owners can upload invoices to a self-service factoring system and get approval and funding the same business day. FundThrough provides 100% of the invoice value less the flat fee to small business owners, which starts at 2.5%. There are no minimum qualifications, making it the best overall invoice factoring provider.
FundThrough Pros and Cons
| Pros | Cons |
| --- | --- |
| No minimum or maximum funding | Funding based on invoices |
| No minimum credit score | Consumer invoices don't qualify |
| Same-day approval | |
Who FundThrough Is Best For
FundThrough is best for businesses that:
Want flat-fee invoice factoring: FundThrough offers a flat-fee for factoring that puts small business owners that factor invoices at ease. There are no charges that accrue on a weekly basis, and FundThrough doesn't retain a reserve, giving small business owners access to the maximum amount of funding.
Want a flexible, on-demand invoice factoring solution: Unlike most factoring companies that require monthly commitments and ongoing factoring, FundThrough offers a self-service solution that business owners can use as needed.
FundThrough Costs and Terms
| | Invoice Factoring |
| --- | --- |
| Funding Amount | Unlimited |
| Factor Fee | Starting at 2.5% |
| APR Range | 7.5% to 50% |
| Repayment Term | Repaid with invoices |
| Funding Speed | One business day |
While some invoice factoring companies charge a fee for every week or day that an invoice is outstanding, FundThrough charges a flat fee at the time of funding. This means business owners know exactly how much they will pay without worrying about how quickly the invoice will be repaid. If an invoice payment is delayed, FundThrough will work with the borrower to ensure that a solution is found.
Do You Qualify for FundThrough Financing?
| | Invoice Factoring |
| --- | --- |
| Credit Score | No minimum |
| Time in Business | No minimum |
| Annual Revenue | No minimum |
FundThrough offers funding with no minimum requirements, so any business that invoices a business or government customer can qualify. There are no minimum or maximum factoring limits so that small business owners can choose to factor as little or as much as they want on-demand.
FundThrough Application Process
The FundThrough application process requires an internet connection and an invoice, that's it. Small business owners can submit some basic business and personal verification, upload an invoice, and verify the payment with a customer to get funding. FundThrough will provide an offer and get deposit funding as soon as the next business day.
FundThrough Alternatives
| Company | Best for |
| --- | --- |
| | No minimum credit score invoice financing up to $100,000 |
| | Small businesses that need next-day invoice factoring up to $5 million |
| | Businesses that want nonrecourse factoring from $30,000 to $10 million |
| | Evaluating multiple invoice financing options on a free online marketplace |
What Business Owners Should Know About FundThrough
It needs to contact applicants customers: When business owners submit an invoice, FundThrough offers a pregenerated email that allows it to verify the existence of the invoice with the business that owes it. Small business owners can help customize the email.
It may be expensive for short-term invoices: While a flat fee is convenient for small business owners, an invoice with a short repayment term may be less expensive to factor with a different provider. However, knowing the fee upfront can provide more predictability for cash flow management.
Most Helpful FundThrough Reviews
Users who gave FundThrough reviews like its low rates and fast funding. Many also commended its exceptional customer service representatives who are responsive, knowledgeable, and professional.
FundThrough offers quick funding and great customer service
One user who left a positive review of FundThrough on G2 said that its offerings are amazing. He also appreciates that FundThrough keeps its word when it comes to funding, saying that he got his payout within 24 hours—just as promised.
FundThrough has almost no negative reviews
As of this article's writing, there aren't many up-to-date negative FundThrough reviews online.
FundThrough Frequently Asked Questions (FAQs)
Does FundThrough require a credit check?
FundThrough doesn't require a credit check and doesn't have a minimum credit score requirement. Business owners with bad credit looking for funding can get financing with no credit check.
Is FundThrough legitimate?
FundThrough is a legitimate direct lender that offers small business owner invoice factoring with an unlimited amount of funding and a flat fee.
Bottom Line
FundThrough offers small business owners a factoring solution that's easy to access and manage. It charges a flat fee, has no funding restrictions and doesn't require any minimum qualifications. Business owners with an internet connection and an invoice have everything they need to qualify and can receive funding the next business day.