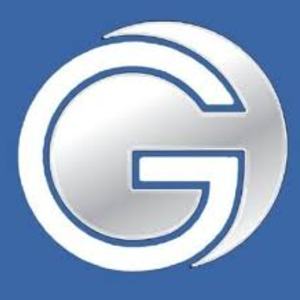 Giggrabbers is an online job board site that enables businesses to hire local and international freelancers. Its features include project management, crowdfunding tools, dispute resolution, notifications, enterprise solutions, invoicing, and payment processing. Giggrabbers is free for employers who need one-off jobs, but it also offers enterprise solutions (monthly fees start at $1,999) for those who need to hire a team of freelancers for projects.
Note: This review focuses on Giggrabbers' solutions for employers.
Giggrabbers Pros and Cons
| Pros | Cons |
| --- | --- |
| Free option | Could use more freelancers in its database |
| Easy-to-use and intuitive interface | Pricey business-level solutions |
| Thorough dispute resolution process | Lacks location-based search filter |
Who Giggrabbers Is Best For
Employers looking for project-based workers: Giggrabbers' freelancers bill per project and often offer deals that provide additional services on top of their agreed tasks.
Employers who want to improve their online presence: Freelancers in Giggrabbers are experts in graphic design, website development, digital marketing, search engine optimization, content writing, and mobile app development.
Startup owners looking to develop an online business with a small budget: Giggrabbers offers crowdfunding tools to raise funds for hiring freelancers.
Giggrabbers Pricing
Giggrabbers' offers a free option and four enterprise solutions (starts at $1,999 per month). The former is ideal for employers who are looking to hire individual freelancers for one-off jobs, whereas the latter is optimal for those who want to hire a team of freelancers for projects.
Bronze

Silver

Gold

Platinum

Numbers of Freelance Specialists

3

4

5

7

Pricing
($/Month)

$1,999

$2,499

$2,999

$3,499

Brand and Marketing

✓

✓

✓

✓

Social Media Marketing

✓

✓

✓

✓

Search Engine Optimization (SEO)

✓

✓

✓

✓

Content Marketing and Writing

N/A

N/A

✓

✓

Photography

N/A

N/A

✓

✓

Videography

N/A

N/A

N/A

✓

Website Design and Development

N/A

N/A

N/A

✓

Monthly Web Support

N/A

N/A

N/A

✓
Giggrabbers Alternatives 2020
| Job Posting Site | Best for |
| --- | --- |
| | Any small business wanting a free job board with applicant tracking |
| | Companies needing salaried professionals |
| | Fast-growing firms needing to cast a wide net across multiple boards for quick hiring |
| | Businesses looking to hire high-level and experienced talent |
Giggrabbers Features
Giggrabbers offers highly customizable job posting functions and search filters that improve the candidate search and hiring experience. Here are some of Giggrabbers job's standout features to help you decide if the platform fits your requirements.
Visual team project planning: Giggrabbers allows you to hire a team of freelancers and set specifications for an entire project instead of individual tasks. This option provides you with the ability to set skill requirements, work hours, project timeframe, and budget (fixed or hourly).
Competitive project pricing: Giggrabbers' deal finder is an alternative search option that showcases project deals offered by freelancers. The site allows its member freelancers to post deals and proposals, allowing employers to find the best candidate to match both their skill set and budget requirements.
Finance management: This is a function which lets you set up funding options and keep track of your payments and withdrawals. It also allows you to choose a payment method and generate a record of your billing and transaction history.
Dispute resolution: This lets you file a dispute in the unfortunate event of a misunderstanding between you and a freelancer. Giggrabbers will function as the third-party that will look into the claim and decide on a resolution. You can also use this feature to cancel a project and request for refunds.
Crowdfunding tools: Once your project has been set up and approved, Giggrabbers' crowdfunding tools give you the option to gather donations to fund your project. A "Help Out" button will be displayed on your project details page, and other users may contribute and share the link of your campaign with their network.
Summary of Giggrabbers Reviews
There aren't many recent Giggrabbers reviews from an employer's perspective as of this writing (Sept. 1, 2020). Those that I read mention that users are pleased with its easy-to-use and highly intuitive user interface, while some wish that there were more freelancers to work with since the platform is not very popular.
Giggrabbers Frequently Asked Questions (FAQs)
Which payment processors does Giggrabbers use?
Giggrabbers uses PayPal and Venmo (available only to US residents) as its payment processors.
How do I set up a payment for freelancers?
Your freelancer will submit a request to withdraw earnings, and then those requested funds will be deposited into their account.
When will Giggrabbers release my payment to freelancers?
Giggrabbers will release freelancer payments once the project is complete. Note that the amount you agreed to pay for each project will be held in escrow, so the fund will be readily available for the freelancer.
Our Top Job Board Site Picks
If you aren't sure if Giggrabbers is right for you, then this article on the best job posting sites for employers examines our top choices. Our team highlighted the best general job sites and featured the top job boards where you can find sales workers, developers, managers, freelancers, interns, minorities, persons with disabilities, and more.