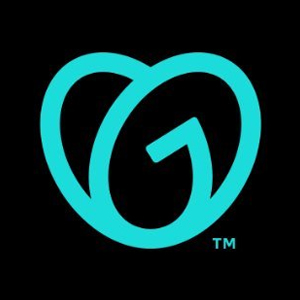 GoDaddy SmartLine is a virtual phone number provider that offers a dedicated business number and an app that you can use from your mobile device. It features custom business hours, personalized voicemail greetings, and a voicemail box. Its monthly fees start at $9.99, and it's best for remote teams as well as those who want to set official business hours on their phones.
GoDaddy SmartLine Pros & Cons
| Pros | Cons |
| --- | --- |
| Intuitive and easy to set up | Occasional app bugs |
| 24/7 customer support | Not compatible with landline phones |
| Reasonable pricing | No native call recording feature |
Who GoDaddy SmartLine Is Best For
Remote teams: Through its mobile app, GoDaddy SmartLine gives you the flexibility to manage calls and texts from anywhere. It lets you communicate with leads and clients even when you're on the go.
Professionals who want to set business hours on their phones: GoDaddy SmartLine allows you to set your business hours, sending callers to your voicemail when you're unavailable.
GoDaddy SmartLine Pricing
GoDaddy SmartLine's pricing page shows two plans with monthly fees that cost $9.99 and $19.99 per month. The only difference between the plans is the type of phone number included (local or toll-free).

Local SmartLine Number

Toll-free SmartLine Number

Pricing

$9.99/month

$19.99/month

Local Phone Number

✓

✕

Toll-free Number

✕

✓

Custom Voicemail Greetings

✓

✓

Caller ID shows Business Number

✓

✓

Unlimited Call Minutes and Texts*

✓

✓
*Unlimited call minutes and text messages are based on its Fair Usage Policy. The following are considered normal monthly usage: (1) 2,000 calling minutes and 2,000 sent text messages for local phone numbers; and (2) 10,000 calling minutes and 10,000 sent text messages for toll-free phone numbers.
If you go over the standard threshold, GoDaddy SmartLine may charge 3 cents per excess call minute or 1 cent per excess text message.
GoDaddy SmartLine Alternatives 2020
| Virtual Phone System | Best For | Pricing |
| --- | --- | --- |
| | Companies wanting an affordable phone service packed with a wealth of features | $29–$78/month |
| | Freelancers and solo workers who want a free, basic virtual phone system | $0 |
| | Businesses that want light call center features such as call stacking and hold music | $19–$99/month |
| | Sales teams that want to gain valuable insights from call data via analytics | $0–$40+/month |
| | Teams that want to better serve their overseas audience with an international number | $0–$499/month |
| | Businesses that require virtual faxing with their business phone service | $7.50–$19.50/month |
GoDaddy SmartLine Features
GoDaddy SmartLine offers a second phone number that you can use through its mobile app. Here are some of GoDaddy SmartLine's most essential features.
Toll-free or local phone numbers: You can get a local or toll-free number that is dedicated to all of your business texts and calls.
Call forwarding and blocking: All calls to your GoDaddy SmartLine number are forwarded to your personal phone number. You may also set specific phone numbers that you want to prevent from calling.
Spam call filter: GoDaddy SmartLine filters spam calls and robocalls, sending them directly to your voicemail.
Custom voicemail and voicemail-to-text: Its mobile application allows you to record a customized voicemail greeting and transcribes voicemails to text.
Unlimited call minutes and texting: All toll-free and local phone number plans include unlimited call minutes and texting under its Fair Usage Policy.
Do not disturb: You can avoid interruptions and have work and life balance by setting your business hours and availability. This feature will send callers to voicemail when you're unavailable and during your after-work hours.
Most Helpful GoDaddy SmartLine Reviews
The majority of GoDaddy SmartLine reviews are positive. What users like about it is its affordable rates and ease of setup and use. Additionally, most users shared that it generally offers a reliable service.
Meanwhile, some mentioned that they experienced app bugs, such as texts and calls that are not appearing. Take note that GoDaddy quickly addresses complaints and provides app updates.
Reasonable pricing, helpful for those changing providers
A user shared that GoDaddy SmartLine is very useful for him as he was able to keep his current phone number and add an extra line. He also commends its reasonable pricing.
Texts & calls take time to load
One user mentioned that there are times when text messages and calls don't get loaded instantly. He added that he also experienced lags with its data transfer.
GoDaddy SmartLine Frequently Asked Questions (FAQs)
Can I use my existing phone number with GoDaddy SmartLine?
In most cases, yes, phone numbers from other providers can be transferred (ported) to GoDaddy SmartLine. Those interested may contact a GoDaddy SmartLine expert for more information.
What are the available toll-free number prefixes?
GoDaddy SmartLine offers the following toll-free number prefixes: 800, 833, 844, 855, 866, 877, and 888.
How good is the call quality?
GoDaddy SmartLine—unlike other alternatives that offer voice-over-internet-protocol (VoIP) services—utilizes your cellular connection to provide you with call reliability and clarity. That being said, call quality may vary and is comparable with your personal phone number's service or signal.
Bottom Line
GoDaddy SmartLine offers a toll-free or local second phone number dedicated to your business phone calls and texts at reasonable rates. Unlike most providers, it uses your cellular connection to ensure call reliability and quality. It also features some of the users' most sought-after features, such as customized business hours and voicemail-to-text.
If you aren't sure if GoDaddy SmartLine is right for you, this article on the best virtual phone number providers is a review of our top choices. Our team looked at a variety of solutions and narrowed our recommendations down based on price, usability, and features, such as call management, call quality, and customer support.