GoDaddy Website Builder is a website builder that enables users to establish an online presence—even without coding knowledge. Its features include mobile-optimized websites, customizable templates, hosting, marketplace integrations, and search engine optimization (SEO). Prices range from $0 to $25 per month, and it is best for budding businesses and those with service offerings.
GoDaddy Website Builder Pros and Cons
| Pros | Cons |
| --- | --- |
| Robust yet user-friendly | Limited customization options |
| Reliable customer support team | Clunky ecommerce features |
| Integration with other GoDaddy products | |
Who GoDaddy Website Builder is Best For
Startups: It is available for free, and its pricing tiers are affordable enough for someone who's just about to establish and nurture an online presence. GoDaddy Website Builder also offers social media and email marketing tools that can help with advertising efforts.
Service providers that require appointment booking: It gives you the ability to promote your business and take and manage bookings, all in one platform.
GoDaddy Website Builder Pricing
GoDaddy Website Builder's pricing guide shows five subscriptions with fees that range from $0 to $25 per month. The main differences between the plans include the numbers of social media listing platforms and email marketing sends and access to premium features (such as appointment reminders, ecommerce tools, and free ad credits).
Plans

Pricing*
($/Month)




Numbers of Social Media Listing Platforms

Free

$0

Unlimited

Basic

$10

1

Standard

$15

3

Premium

$20

Unlimited

Ecommerce

$25

Unlimited
*Lump-sum billing
All plans include secure sockets layer (SSL) security, mobile-responsive websites, 24/7 support, guidance and analytics, one-time appointment booking, a PayPal button, a business email and phone number, and the ability to connect a custom domain.
Free
GoDaddy Website Builder now has a new free tier that allows customers to sign-up for a permanent, no-cost website that never expires. It is designed to quickly take an idea online, and make sure that it is visible anywhere, from Facebook and Instagram, to Google and Yelp, and even to customers' inboxes.
The free-to-use website builder features the following: mobile-friendly site, ability to build and publish a website with unlimited pages and content, integrations with Google My Business, social media, and email marketing, one-time online appointments booking, free Secure Sockets Layer (SSL) security, PayPal widget, flexible shipping options, and ability to add product listings.
Basic
This option can accommodate up to five social posts and responses and up to 100 email marketing sends per month.
Standard
Beyond all the features carried over from the Basic plan, one notable addition here is the inclusion of SEO services. You are also given up to 20 social posts and 500 email marketing sends every month.
Premium
Unlimited social media listing platforms and posts begin in this subscription. Here, you can utilize GoDaddy Website Builder's appointment tools such as one-time group events, recurring bookings, and the ability to accept payments online. This plan can also accommodate up to 25,000 email marketing sends per month.
Ecommerce
This is the only plan that enables you to run an online store. It offers features such as flexible shipping options, direct selling online, marketplace integrations (with Amazon, eBay, and Etsy), and inventory syncing across channels.
GoDaddy Website Builder Features
GoDaddy Website Builder offers solutions for you to create and design a website even without coding knowledge. Let's look at some of its most essential features below.
Website Performance
Uptime: 99.99%
Load Time: 0.9–2.9 seconds (Please note that this may vary depending on internet speed and server status.)
Based on some reviews I found online, GoDaddy does provide a 99.99% uptime guarantee, but occasional glitches may occur.
Ecommerce Capabilities
It has a dedicated ecommerce plan that provides you with enough tools for putting up an online store and selling your products through your website. GoDaddy Website Builder's social media integrations and SEO services may also be of great help in getting your online store out there.
SEO Services
GoDaddy Website Builder has a built-in SEO feature that enables users to boost their search engine visibility and ranking. In addition, its GoDaddy Search Engine Visibility tool analyzes your website, identifies keywords based on your specific business type, and recommends updates that can help your website become more search-engine friendly.
Social Media and Marketing
All GoDaddy Website Builder plans come with social media integration, posting and response allocations, and email marketing features. This enables users to link to their social media pages and/or connect their website to their Facebook store, as well as disseminate information to existing customers.
Templates
There is a wide-range of templates for you to choose from. These are categorized into "fashion and beauty," "home services," "real estate," "personal and blog," "online store," "restaurants and food," "photography," and more. Check out some of them below: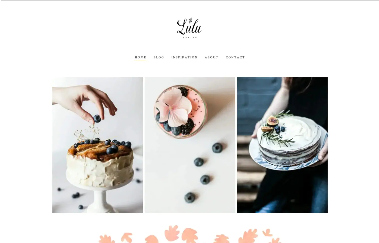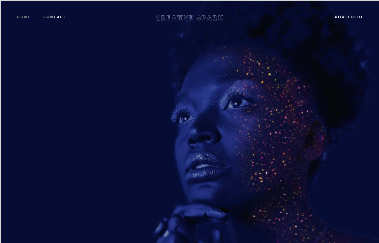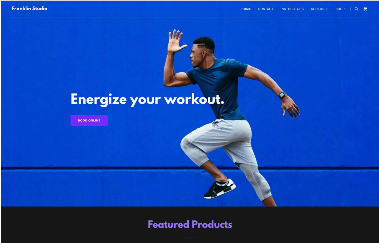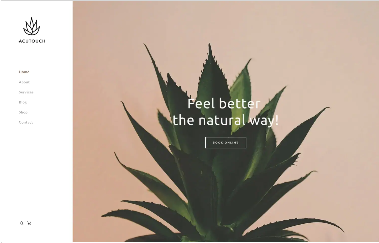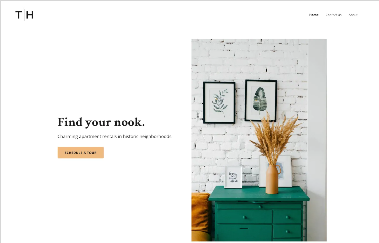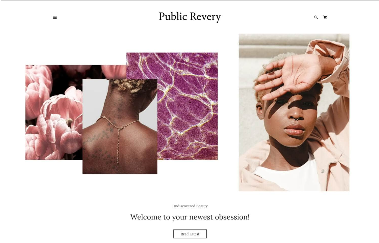 Which Website Builder is Right for You?
Most Helpful GoDaddy Website Builder Reviews
Those who gave positive GoDaddy Website Builder reviews online commented that it is user-friendly even for those who do not have experience in building a website. They added that when things become difficult, it is easy to reach out to its customer support for help. Others, however, complained that its templates do not offer a lot of creative options.
Easy to use website builder
"They try to make it user-friendly for the user that has zero experience building a website. They have very basic sites with basic capabilities and formatting options."
—Heather Devaney
Limited customization options
"If you're looking for a highly editable site, then I think GoDaddy's builder comes up short. The breadth of templates is not there yet, so even though each template is highly customizable, the layout, flow, and feel of the site isn't nearly as customizable if you're looking for lots of creativity and personalization."
—Thomas Carreras
GoDaddy Website Builder Frequently Asked Questions (FAQs)
How does GoDaddy Website Builder help users optimize website performance?
GoDaddy has an "Insight" feature that provides metrics—such as site visitors, reviews, social engagements, and other performance details—in one dashboard.
Do I have to activate SEO?
No, you don't. GoDaddy Website Builder has a built-in SEO tool that helps improve the website's rank on search engines.
What kind of customer support does GoDaddy Website Builder offer?
GoDaddy Website Builder offers a 24/7 customer support phone line. It also has a live chat feature that is available from Monday to Friday from 5 a.m. to 6 p.m.
Our Top Website Builder Picks
If you aren't sure if GoDaddy Website Builder is right for you, then this article on the best website builders is a review of our top six choices. Our team looked at a variety of solutions and narrowed our recommendations down based on the price, features, editor's ease of use, and website performance.
Disclaimer: The following information was provided by GoDaddy and does not necessarily reflect the views of FitSmallBusiness.com.

Highlighted Features
Top Features
Manage it all in one place – Create your website and online store, plus manage appointments, social media and email marketing, all in one spot.
Be everywhere that matters – Make it easy for people to find you on Google, Facebook, Instagram – and in their inbox.
Go further with the power of AI – Grow your online presence with GoDaddy InSight™, the data-crunching, smart tech that offers advice tailored to your business.
Other features
Designer-Made Templates – Create confidently with beautifully-crafted templates to help you get started.
Customizable Themes – Play with 20+ theme filters to instantly change layouts, fonts and colors.
Update From Any Device – Don't let anything slow you down with on-the-go editing from your phone or tablet.
Responsive Design – No matter what device you're using, your site will look great.
Website Hosting – Ensure your site runs smoothly and pages load quickly with fast, reliable hosting.
CEO Quote
GoDaddy is empowering everyday entrepreneurs around the world by providing all of the help and tools to succeed online. With 19 million customers worldwide, GoDaddy is the place people come to name their idea, build a professional website, attract customers and manage their work. Our mission is to give our customers the tools, insights and the people to transform their ideas and personal initiative into success. To learn more about the company visit www.GoDaddy.com.

– Aman Bhutani, CEO, GoDaddy
Social Media