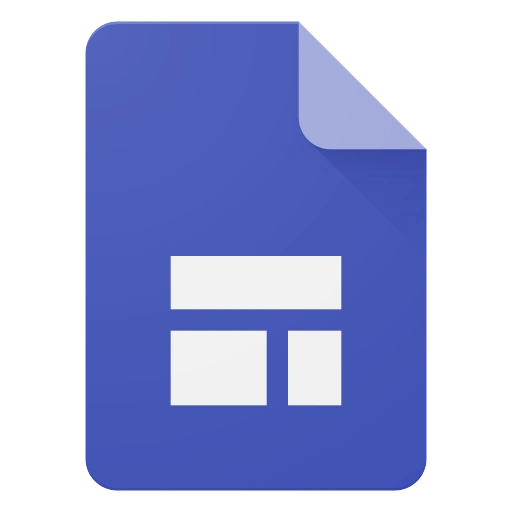 Google Sites is a website builder that enables users to easily create websites even without coding knowledge. Its key features include a drag-and-drop creator, team collaboration, themes, performance tracking, and G Suite integration. The platform is free to use and is best for individuals that do not have any programming skills
Google Sites Pros and Cons
| Pros | Cons |
| --- | --- |
| Free to use | Limited customization options |
| Straightforward and easy to use platform | Not recommended for complex website creation |
| Numerous templates to choose from | |
Who Google Sites is Best For
Individuals with no programming skills: Google Sites offers tools and features that allow individuals to easily create a website either for personal or business purposes even without coding knowledge.
Students and startup businesses: Since the product is free to use, students and startup businesses can maximize its features to create a website at no cost.
Google Sites Pricing
Those who are looking for Google Sites pricing will be pleased to know that the software is completely free to use. For standard Google account users, they can create as many Google websites as they want for free. However, by default, the domain will be on Google, with an address like sites.google.com/for/example.
On the other hand, users who want to have a site on their own domain would need to subscribe and create a G Suite account for $6 to $25 per user per month.
Looking for something easier to use? Check out Weebly.
Google Sites Alternatives
| Website Builders | Best For |
| --- | --- |
| | Boutiques, restaurants, and other businesses that prefer an elegant look and an easy-to-use interface |
| | Users who need an intuitive website builder that also provides web hosting services |
| | Retail shops with an online store that require an end-to-end ecommerce solution |
| | Companies that need extensive site design options but lack engineering know-how |
| | Those who use data-driven recommendations and accessible reporting metrics to optimize their website's effectiveness |
| | Tech-savvy people who want to create websites with password-protected content |
Google Sites Features
Google Sites offers tools and features which users can utilize to easily create websites. This includes a drag-and-drop creator, team collaboration, themes, performance tracking, and G Suite integration.
Drag-and-Drop Creator
Google Site's drag-and-drop feature allows its users to easily arrange their website's layout. It can also resize specific content.
Team Collaboration
This feature enables other team members to help a user create a website. All members can work together and see changes done by each other in real-time.
Themes
Users can choose from a variety of themes that can be used to customize their websites.
G Suite Integration
With its integration with G Suite, users can seamlessly insert content directly from Calendar, Maps, Youtube, Slides, and Forms to their websites.
Which Website Builder is Right for You?
Answer a few questions about your business and we'll give you personalized product match
Most Helpful Google Sites Reviews
Most Google Sites reviews available online are positive with users commending its easy to use platform. They particularly like it for being user-friendly even for beginners and those with little knowledge about programming. Others, however, complained about limited customization features when it comes to building webpages.
Very intuitive website builder
"Google Sites allows us to create simple websites in a very easy way. It is an ideal service for beginners, so I use it to teach programming students. It offers users multiple templates that they can select according to their needs and allows them to upload some content, such as images and links to other websites. In my company, it is used to make specific events websites, which do not require much information and can take customers to our home page."

— Emily Kauffman
Limited customization features
"Since Google Sites uses its own web interface to allow the user to build its webpages, that limits a bit the way we can add custom elements to our pages. I believe that this is a good option for static websites where you basically have text, images, and hyperlinks. However, if you're planning to create more complex dynamic websites, I'd look for a host that could offer you more flexibility in terms of resources."

— Carlos (Fred) Coque
Google Sites Frequently Asked Questions (FAQs)
How can users keep their Google Sites secured?
Google Sites users can set sharing or user permissions within the platform for security purposes. Any embedded content retains its original permissions for further security.
Which browsers can support Google Sites?
Users can view their sites using the two most recent versions of Chrome, Firefox, Internet Explorer, Microsoft Edge, and Safari.
Can I edit my Google website using a mobile phone?
No. Though a site may be viewed on a mobile phone or tablet, it can only be edited using a computer.
Our Top Website Builder Picks
If you aren't sure if Google Sites is right for you, this article on the Best Website Builders is a review of our top six choices. Our team looked at a variety of solutions and narrowed down our recommendations based on price, features, and customer support.