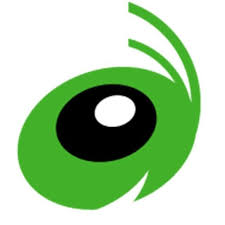 Grasshopper is a voice-over-internet-protocol (VoIP) and business phone system for solo operators and growing teams. It provides users with an extensive set of features, including voicemail transcription and number porting, which can make company communications more efficient and professional. Most positive Grasshopper reviews note its reliable text and email alerts.
Grasshopper Pros & Cons
| Pros | Cons |
| --- | --- |
| Call forwarding | Unreliable customer support |
| Affordable pricing | Glitchy phone service |
| Number options | Complicated to set up and use |
Who Grasshopper Is Best For
Individuals: There are specific product packages made for the unique needs of solopreneurs and small emerging businesses.
Businesses with international clients: Companies that make international customer calls can save money and improve efficiency with any of Grasshopper's virtual call features.
Grasshopper Pricing
The Grasshopper pricing guide has three main plans: Solo ($29 per month), Partner ($49 per month), and Small Business ($89 per month). It also has a separate plan (Grasshopper Connect, $39 per month) for individuals who don't require additional extensions and need a central storage for all of their calls, texts, voicemails, and emails.
Plans

Monthly Pricing

($/Month)

Annual Pricing*

($/Month)

Solo

$29

$26

Partner

$49

$44

Small Business

$89

$80

Grasshopper Connect

$39

$35
*Annual plans are paid in full at the start of the billing cycle.
Solo
This provides users with one number and up to three extensions. This plan was designed for solopreneurs who have multiple product and service offerings.
Partner
Users who opt for this plan will get up to three numbers and six extensions. It works best for growing businesses that have a maximum of three employees.
Small Business
This plan can accommodate up to five numbers. For users who need more flexibility, especially when it comes to call routing options, the unlimited extensions in this plan might make it the best choice.
Grasshopper Connect
This plan is specifically for individuals who need a business number and want to stay organized. It offers unified messaging, business calling and texting, call blocking, voicemail, and email integration.
Those interested may sign up for a free seven-day trial of any of the plans.
Popular VoIP Software 2020
| VoIP Phone Service | Best For |
| --- | --- |
| | Larger companies with high call volumes that need enterprise-level features |
| | Businesses that want a great combination of price and features |
| | Small business owners looking for a great phone system with no contracts |
| | Solopreneurs who want a business number on their personal device |
| | Solopreneurs and small business owners who want an affordable turnkey vanity number and VoIP provider |
Grasshopper Features
All of Grasshopper's features are available across every plan, except Grasshopper Connect. The software's focus is to provide multiple options for virtual communication between companies and its customers, as well as between its employees.
Voicemail Transcription
This converts voicemails into text so users can opt to read them instead. Transcribed voicemails can be forwarded directly to any email address that is added to the system.
Simultaneous Call Handling
Simultaneous call handling enables users to minimize hold times by forwarding callers to the next available number when a busy line comes up. Calls are automatically forwarded until someone answers.
Virtual Fax
Incoming faxes are emailed to users as PDF attachments. A single number can be used for both business calls and virtual faxes.
Vanity Numbers
Users may create a unique vanity 800 number and purchase it directly from Grasshopper.


Which VoIP Software Is Best for You?
Most Helpful Grasshopper Reviews
Users who gave positive Grasshopper reviews commended its price range. Some also appreciated the ability to create vanity, toll-free, and local numbers, or port an existing number. A common issue among the negative reviews was the efficiency of its customer support team.
Affordable Pricing Is Great for Small, Emerging Businesses
"I've used systems like RingCentral and find Grasshopper to be a more affordable alternative. It's simple to get started, easy to get a voicemail recording, simple to dial out, receive calls, and so on."

— Steffany Winkelmann
Conflicting Reviews About Ease of Use
"It's really not easy to use or set up. I'm really surprised people give it a good review. Compared to something like Google Voice, it's not even a competition. The only reason we used them is it had the area code we liked, but besides that, it is a huge pain."

— Kelly Garvy
Grasshopper Frequently Asked Questions (FAQs)
Can users add extensions beyond what is offered in the plan they chose?
Yes, they can. Most users will simply require a plan upgrade. If the user is already on the Small Business plan, they can add extensions within their Grasshopper account for an additional cost.
Do unlimited minutes include international calls?
International calls are not currently included in the allocated unlimited minutes. Off-shore calls are billed per minute depending on location, and international calling is activated separately after purchasing the software.
Does Grasshopper offer special pricing for nonprofit organizations?
Yes. Nonprofit organizations and tax-exempt account holders may request a discounted pricing quote. All they have to do is submit official documentation proving their status or tax-exemption forms to Grasshopper's customer care team.
Grasshopper Alternatives
If you aren't sure if Grasshopper is right for you, this article on the 6 Best Small Business VoIP Phone Service Providers is a review of our top choices. Our team looked at a variety of solutions and narrowed down our recommendations based on price, features, and customer support.
Disclaimer: The following information was provided by Grasshopper and does not necessarily reflect the views of FitSmallBusiness.com.
What is Grasshopper?
Grasshopper provides small businesses with pure, professional communication. The virtual phone system designed for entrepreneurs and small businesses, works like a traditional phone system, but requires no hardware or complicated systems. By choosing from their inventory of vanity, toll free and local phone numbers, small businesses can create their own identity, build their brand, or establish ties with a local community.
The mobile and desktop apps allow users to communicate from wherever business happens – on their cell phone, in the office, or at home. The apps' robust set of features enable users to provide extensions for each department or employee on the team, record custom greetings, make calls over VoIP and WiFi and much more.
Grasshopper News & Activity
Grasshopper recently introduced a 7-day trial, which allows users to try Grasshopper for free with no credit card commitment. The free trial includes 1 phone number and 3 extensions, 100 Business Talk Minutes, 100 Business Texts. It's all the same features you would get with the full version of Grasshopper!
Grasshopper Named a Leader on G2 Crowd's VoIP Category
Grasshopper has been honored for excellence based on reviews and feedback within G2 Crowd's VoIP category. Grasshopper is a leader on the winter 2019 Small-Business Grid® Report for VoIP and the #2 solution on G2 Crowd's VoIP Results Index: Small-Business.
Grasshopper Customer Service
Customers can contact us 24/7 via phone (800-820-8210), visit our support center, Blog or online academy to help teach skills in starting and growing your new business.
What makes Grasshopper stand out from the competition?
Grasshopper serves small businesses who need business telephone and unified communications solutions. Need a second business line and don't want to carry two phones? Need a phone system with dedicated private lines, extensions and customized greetings? We've got you covered. Keep your business and personal communications separate. Your phone number is your business identity – we've got what you need with local, toll-free or vanity numbers. From solo entrepreneurs to mature small businesses, our solution works for you in an office, job site or in the field. Use your own hardware with reliable cloud telephony.