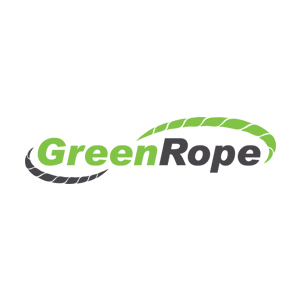 GreenRope is a customer relationship management (CRM) tool that offers a "complete CRM model," integrating sales, marketing, customer service, and operations into a single platform. Users don't need to subscribe and integrate other third-party software, as everything they need is already within GreenRope. It also provides white label features, enabling users to rebrand or customize it for resale or bundle it with other services for added client value. Pricing ranges from $149 to $699/month, and it's best for companies with a complex customer purchasing journey.
GreenRope Pros & Cons
| Pros | Cons |
| --- | --- |
| All-in-one, one-stop-shop CRM software | High pricing points |
| Offers a unique customer journey mapping feature | Can be difficult to navigate because of its extensive pool of features |
| Provides 70/30 revenue split for white labeling services | New users may expect an initial learning curve |
Who GreenRope Is Best For
Companies whose products and services require a lengthy purchasing decision process for customers: Its unique Customer Journey Mapping tool enables users to understand the journey their customers go through before reaching a purchasing decision and buying their products or services. These processes that take time include purchasing big-ticket appliances and gadgets or expensive services, among others.
Users who need a lot of operational business tools: Users who need multiple tools—project management, marketing automation, CRM, and calendar booking—can subscribe to GreenRope. It has all the essential business tools under one roof. Instead of subscribing to multiple software that could be more expensive and hard to maintain simultaneously, they can choose GreenRope, which offers a "complete CRM" solution.
GreenRope Pricing
GreenRope's pricing ranges from $149 to $699 per month. All plans offer the same features, including unlimited users and emails. The only difference is the number of contacts that can be saved in the software's database.
Plans

Pricing
($/Month)

Number of Contacts

Starter

$149

1,000

Prime

$199

3,000

Pro

$249

5,000

Premium

$299

7,500

Powerhouse

$349

10,000

Supreme

$449

25,000

Ultimate

$699

50,000
Those who have over 50,000 contacts may get in touch with GreenRope to inquire about a customized plan.
For users who need assistance with onboarding, GreenRope offers two options to set up their account and that come with a one-time fee: Standard Account Setup ($399) and Premium Account Setup ($499). The Premium Account Setup includes faster and more personalized services to implement and set up the system.
Author's note:
The "same-features-for-all-plans" package of GreenRope is advantageous because it enables even smaller teams to access all the features of the software—from the basic non-negotiable features to the premium and advanced ones. This package also makes it easier for decision-makers to come up with a purchasing decision, because the pricing simply goes down to the number of contact allocations. I also like that all the plans allow for an unlimited number of users, which is very cost-efficient.
I encourage you to request a live demonstration first in order to see the software in action before subscribing.
White Label Services
GreenRope also provides white labeling services that start at $1,500 per setup. This package includes the following:
Five hours of training and marketing consultation
Prices must match published GreenRope pricing
70/30 revenue split on subscription revenue
You get to keep all service-related revenue
12-month minimum contract
Portal Manager to help manage subaccounts
One Pro-level account within the portal
Dedicated account manager
Dedicated IP address
GreenRope Alternatives 2020
| White Label CRM | Best For |
| --- | --- |
| | Consultants wanting to sell a CRM with high, open-ended reseller commissions potential |
| | Companies wanting to resell an inexpensive white label CRM solution with robust marketing automation |
| | Small creative agencies looking for a CRM with a client-focused service portal |
| | Businesses wanting a branded CRM with a la carte marketing features |
| | Companies wanting a customized open-source CRM for resell to enterprises with multiple businesses |
GreenRope Features
GreenRope provides users with an extensive set of tools to help them manage their customer relationships better and continuously grow their business. GreenRope's "complete CRM" offering sets it apart from other software, as it gives users all the tools they need in a centralized system.
Contact Management
The CRM includes contact management, unlimited pipelines, and workflow management. The ecommerce feature lets you create a storefront as well as sell and track purchases in the CRM. It integrates with Magento, Authorize.net, PayPal, and Blue Snap. The affiliate program lets you create tracking links for affiliates to track sales and commissions. These two features are not found in any of the CRMs we reviewed.
You can create unlimited custom fields and objects, allowing for nearly unlimited ways to capture, store, and report on data. The predictive analytics feature scores leads based on historical, social, transactional, and behavioral data. This tool gives you insight into which leads are most likely to convert.
Workflow Management
GreenRope's workflow manager feature allows you to build both simple and complex workflows. It helps you implement specific business processes and enables you to stay organized and on top of follow-ups, projects, and tasks.
The workflow manager also provides tracking to see which workflows have been activated the most over a specified time range. I think this feature is very useful because it doesn't adhere to the one-size-fits all model that forces companies to use existing, fixed workflows that may not necessarily apply to their business.
Marketing Automation
GreenRope's marketing automation tools help businesses engage and drive leads down the sales funnel. Marketing automation helps you streamline your marketing efforts to keep them consistent. It also ensures no marketing task gets left behind. Furthermore, it helps establish a fluid process for all of your leads and clients, so every contact shares the same positive experience with your company or brand.
Lead Pipeline Management
The lead pipeline management feature enables you to visualize and understand your sales pipeline in order to grow your business. It provides tools to organize and develop customer relationships by giving sales managers great visibility into each stage of their team's sales pipeline.
Lead pipeline management tools also help managers identify bottlenecks in the various pipeline stages, helping them come up with actionable solutions to streamline operations.
Customer Journey Mapping
I particularly find its Customer Journey Mapping feature interesting and useful as it provides you with an opportunity to gain a keener insight into the path your customers take through their processes.
This feature enables you to identify critical stages where a customer makes their purchasing decision of whether to buy or not buy your product or service. The visual roadmap provided by the software can be crucial to understanding the time it takes to move through your process, identifying unwanted gaps and glaring mistakes, among many other important aspects.
Most Helpful GreenRope Reviews
Most GreenRope reviews are positive. Many users highlighted its analytics, robust workflow management tools, telephone system, and excellent customer support. There are only a few negative reviews about GreenRope as of this writing (May 14, 2020); however, some users pointed out that it could be difficult to navigate due to its extensive feature offerings and complex nature, which is understandable given the software's "complete CRM" nature.
Most helpful positive review: Provides helpful analytics to get to know your customers better
One user who gave GreenRope a positive review said that their team likes its analytics feature best as it allows you to collect a lot of data about the activities of your contacts. According to her, this feature lets you become more proactive (instead of reactive) when it comes to marketing and sales. She added that the CRM allows you and your team to be on the same page and effectively engage your contacts to be more successful.
Most helpful negative review: Its complex nature makes it difficult to navigate
One user who gave GreenRope a negative review said that they sometimes run into problems when managing projects due to the complex nature of the software. According to him, it doesn't allow their team to assign the sales tasks at one time to specific individuals, but just allows for automation of specific sales and marketing tasks. In short, it's been a fussy tool to use overall, which does not withstand our expectations of this tool.
GreenRope Frequently Asked Questions (FAQs)
How does GreenRope safeguard users' data information?
GreenRope keeps each user's account in separate databases along with firewall restrictions. It also consistently communicates major system upgrades and updates to its customers. GreenRope doesn't sell, distribute, or share information without asking for permission from its users.
What kinds of businesses can benefit best from using GreenRope?
According to its website, GreenRope is flexible and can manage any kind of business—from consultants to lawyers and building contractors. GreenRope can also be used by networking and membership organizations, nonprofits, and startups, and can service any company size.
Can users export their GreenRope calendar?
Yes. GreenRope's calendar can be downloaded in vCalendar or iCalendar formats. Users can also synchronize events using Webcal so that their calendar activities are reflected on their mobile devices.
Our Top White Label CRM Provider Picks
If you aren't sure if GreenRope is right for you, this article on the best white label CRMs is a review of our top choices. Our team looked at a variety of solutions and narrowed down our recommendations based on price, features, and ease of use.