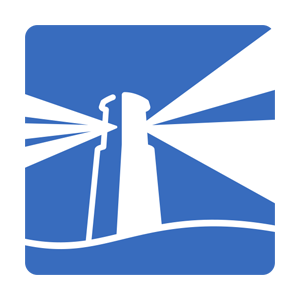 Guidant Financial is a lender that provides rollover for business startups (ROBS) services, Small Business Administration (SBA) loans, and other financing solutions. Since 2003, it has given over $4 billion in funding and has helped launch more than 20,000 small businesses nationwide. It can lend up to $5,000,000 and is best for those with good to excellent credit standings.
Guidant Financial Pros and Cons
| Pros | Cons |
| --- | --- |
| High loanable amount | Personal collateral required for SBA |
| Varied loan options | High credit required for SBA |
| Long repayment terms for SBA | Funding process can be slow |
Who Guidant Financial Is Best For
Businesses with good to excellent credit scores and no declared bankruptcies: Guidant has higher credit score qualifications (690 and above) and more stringent requirements (credit utilization ratio under 50%) for its loan programs compared to similar providers.
Those who are looking for an SBA loan: It can provide you with different SBA loan programs, which you can use to start your business, improve operations, or cover expenses. Additionally, it also offers ROBS plans that you can use as a down payment or as a combination of your SBA loan.
Entrepreneurs who need startup financing: Aside from the ROBS and SBA programs, it also provides unsecured loans and working capital to small businesses that are struggling with cash flow gaps. These types of loans take a relatively shorter time to get funded (14 to 30 days) compared to an SBA loan or a ROBS plan.
Guidant Financial Costs and Terms
| | 401 (k) financing (ROBS) | SBA 7(a) Loans |
| --- | --- | --- |
| Loan Amounts | Up to 100% of account balance (minimum of $40,000) | $75,000 to $5,000,000 |
| Rates | None | Prime + 2.25% to 2.75% |
| Repayment Terms | None | Up to 10 years |
| Funding Speed | 14 to 21 days | 60 to 120 days |
| Setup Fees | $4,995 | $0 or $2,500* |
*Loans under $200,000 without ROBS funding may be subject to a fee.
Guidant Financial costs for its ROBS funding include a one-time setup fee of $4,995 and a monthly administration fee of $139. These are relatively higher compared to similar providers but are justified by the level of support you get from the company. For $4,995, you can expect professional support, funding assurance, Guidant Financial guarantee, audit protection, outside counsel, and in-house plan management.
On the other hand, its SBA loan charges consist of a $2,500 one-time setup fee for loans under $200,000 and without ROBS funding, 3% to 5% of the loan amount origination fee, and customized closing costs, which includes the SBA guarantee fee.
Do You Qualify for Guidant Financial Financing?
Minimum Credit Score

690 and above

Down Payment

20% to 30%

Collateral

Personal assets

Note: The above-mentioned qualifications are for its SBA loan program.
Guidant Financial's SBA program needs you to have a good to excellent credit score (690 and above) and a down payment (20% for existing businesses and 30% for startups). It also requires you to have personal collateral and prefers that you have industry experience and a secondary income.
On the other hand, ROBS funding does not base your eligibility on your credit score, experience, or on-hand collateral. Instead, it looks at the type of retirement account you have and the amount of money on it. The good news is that most retirement accounts qualify for Guidant Financial ROBS funding for as long as they have at least $50,000 in balance.
Guidant Financial Application Process
To start your application, you need to take its online prequalification assessment, which should take less than five minutes. You will be asked to provide your funding purpose, credit score details, total project cost, combined savings and checking accounts value, and more. Immediately after the assessment, you will be presented with financing options that meet your needs as well as the maximum loanable amount you qualify for.
During this time, you may wait for a representative to contact you while you review your options or you may contact Guidant Financial directly at 888-472-4455 to discuss more about your application. ROBS funding can take three weeks on average while SBA loan financing can take two to four months.
Guidant Financial Alternatives 2020
| Company | Best For |
| --- | --- |
| | Entrepreneurs looking to fund a franchise with ROBS or ROBS + SBA loans |
| | Startups looking for the provider that has been successfully doing ROBS the longest |
| | Startups looking for the most affordable full-service ROBS option available |
| | Exploring funding alternatives on a free online marketplace |
What Business Owners Should Know About Guidant Financial
It offers other funding solutions: Guidant Financial also provides working capital (up to $150,000), unsecured loans (up to $150,000), portfolio loans (up to 80% of account balance with a minimum of $85,000), and equipment leasing (minimum of $10,000). Funding speed varies depending on the program but is anywhere from two to 60 days.
It is an industry leader in 401(k) business financing: It has completed more ROBS transactions each year than any other provider and has the lowest audit rate (fewer than 0.35%) in the industry. It has achieved five-time honoree status of INC. 5000 and has garnered an A+ Better Bureau Business (BBB) rating.
It gives business services that are complementary to its funding programs: It provides 401(k) administrative services, resident agent filing, annual corporate reports, database administration (DBA), bookkeeping solution, and investment management.
Most Helpful Guidant Financial Reviews
Guidant Financial reviews available online and on our website consist of a mix of positive and negative ratings. Customers who gave positive reviews appreciate how it made complicated processes easy while those who left negative ratings complained about how it managed their requirements and paperwork. Its customer service team received a combination of positive and negative feedback as well.
Sets up ROBS easily
"I'm so happy I chose Guidant Financial. They answered all of my questions and were so professional and knowledgeable. The setup process was so easy, and they exceeded my expectations. I couldn't be more pleased with the entire process."
—Andrew Toler
Mismanages paperwork
One customer who left a negative Guidant Financial review on Yelp expressed his frustration on how it processed his paperwork, saying that the lender is always late and inconsistent. He added that despite his bad experience, he was still billed constantly, which was an irony to what he was going through.
Guidant Financial Frequently Asked Questions (FAQs)
Can I pay Guidant's fee with the money from ROBS funding?
No, you can't. The ROBS guidelines from the IRS state that you can't use the retirement funds to pay for a ROBS provider who is helping you get the ROBS set up.
Can I combine my retirement funds with that of someone else to fund my new business?
Yes, you can. ROBS allows co-investors and co-owners. Additionally, if a co-owner or co-investor wants to use ROBS to help fund your small business, the rules still apply to them. This means that they need to be active in the business just like you.
Which retirement plans are eligible for ROBS?
Nearly any retirement plan that can be rolled into a 401(k) account is eligible for ROBS funding. Here are the most common ones:
401(k)s
Traditional individual retirement accounts (IRAs)
Savings Incentive Match Plan for Employees (SIMPLE) IRA
Simplified Employee Pension- (SEP-) IRA
Governmental 457(b)
403(b)
Keogh plan
Thrift Savings Plan (TSP)
Roth 401(k), 403(b), or 457(b) accounts
Please note that Roth IRAs are not eligible for ROBS because they cannot be rolled into a 401(k) plan, according to IRS guidelines.
Bottom Line
Guidant Financial is a great solution for those who are looking for SBA loans or ROBS funding. It is an industry expert in providing 401(k) business financing and provides a variety of loan programs and complementary business services. It also offers large loan amounts and longer repayment terms.
Its main catch, however, is that it requires you to have good to excellent credit scores, personal collateral, and a good history. It may also not be the best option for those who require quick financing since its application and funding process can take weeks or even months to complete.
If you aren't sure if Guidant Financial is right for you, this article on the best ROBS providers is a review of our top choices. Our team looked at a variety of solutions based on rates, fees, and services offered.