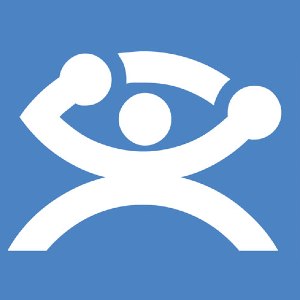 Guru.com, also called Guru, is a job board site that is best for businesses that are looking to find and hire skilled freelancers across various industries. Its features include unlimited job posts, WorkRoom collaboration, SafePay payment protection, and arbitration. Guru requires employers to pay a 2.9% handling fee each time they pay an invoice.
Guru.com Pros and Cons
| Pros | Cons |
| --- | --- |
| Free unlimited job posting | Unresponsive customer support |
| Robust set of features | No mobile application |
| A global marketplace for skilled talents | |
Who Guru.com Is Best For
Employers looking to hire independent contractors: Guru curates legitimate freelance job opportunities from businesses that are hiring in more than eight categories such as engineering, architecture, business, and finance. It enables employers to post jobs for free and engage with trusted independent contractors with skill sets that match their specific requirements.
Guru.com Pricing
Guru.com charges a 2.9% handling fee each time it pays an invoice. However, when users pay using eCheck or wire transfer, it offers a 100% cashback to offset that fee.
On a tangent, in order to maximize the reach of a job post, you can upgrade it to a featured post. This service costs $29.95 and places your job ad on top of search results for 30 days. According to Guru's website, featured jobs attract top-quality freelancers and receive 50% more Quotes (which are offers from workers) than a regular job post.
Guru.com Alternatives 2020
| Job Posting Site | Best for |
| --- | --- |
| | Any small business wanting a free job board with applicant tracking |
| | Companies needing salaried professionals |
| | Fast-growing firms needing to cast a wide net across multiple boards for quick hiring |
| | Businesses looking to hire high-level and experienced talent |
Guru.com Features
Guru.com is designed to help companies find skilled freelance professionals to fill remote and flexible roles for both short-term and long-term job opportunities. It also allows employers to work on a secure platform to manage multiple freelancers working on the same job. Here are some of Guru.com's most notable features:
Post a Job Form: This is designed to capture the employers' requirements and help you get quotes from qualified freelancers. It contains the job title, description, category, subcategory and skills, and payment terms (fixed, hourly, or not sure). It also allows you to set your preferences such as the post's visibility and the date until when you want to receive offers. You can also edit/repost jobs and manage the quotes you receive from freelancers.
Agreement: This establishes the terms of engagement between an employer and the freelancer. It includes the scope of work and payment terms (fixed, task-based, hourly, or recurring) and will only come to effect once both parties agree. This also reduces the chances of any future dispute.
Arbitration: This feature settles disputes between employers and freelancers. It's only available where there are funds in SafePay that will be distributed upon an arbitrator's ruling. Guru.com charges an Arbitration Fee of either $25 or 5% of the SafePay balance (whichever is higher). If the SafePay balance is $50 or less, then it waives its fee and the balance is distributed equally between the employer and the freelancer.
SafePay integration: Guru integrates with SafePay, enabling you to make payments for any work done. The SafePay account will be set up before any projects begin, and funds can be released to either the employer or the freelancer upon Agreement. In case of a disagreement, either party can request for Arbitration, as long as funds are available in SafePay.
WorkRoom: This is a workspace that enables you to manage your freelancers. You can communicate through private messages, collaborate efficiently, create and assign tasks, share or transfer files, manage SafePay, receive status updates, and more.
Summary of Guru.com Reviews
As of the date that this article was written (Aug. 26, 2020), there are very few updated Guru.com reviews from an employer's perspective online. Those that I read mention that some employers and freelancers are "scammers."
Guru.com Frequently Asked Questions (FAQs)
What are Guru.com's payment options?
Guru.com accepts payment using the following methods: bank transfer (US only), check, credit cards, and wire transfer. It can also arrange to accept payments via PayPal.
What jobs aren't supported?
Guru.com does not allow commission-only jobs, jobs that require unpaid work or schoolwork, direct-hire, advertisements, jobs with poor chance of success, work that violates the Terms of Service, and those with unapproved payment methods (bartering/trading, royalty/equity-based compensation).
Does it allow a freelancer refund?
Although payments made to freelancers are considered final, Guru allows a refund if it's necessary. An employer can ask for a refund from his freelancer by sending a WorkRoom message. You can contact customer support for follow-up assistance if the freelancer does not respond within three business days. Refunding a paid invoice is solely at the discretion of the freelancer. If they decline the request for a refund, then Guru cannot pursue the issue any further.
Our Top Job Posting Site Picks
If you aren't sure if Guru.com is right for you, then this article on the best job posting sites for employers examines our top choices. Our team highlighted the best general job sites and featured the top job boards where you can find sales workers, developers, managers, freelancers, interns, minorities, persons with disabilities, and more.