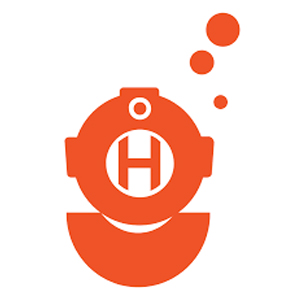 Hatchbuck is a customer relationship management (CRM) solution that helps users manage their sales and marketing operations. Its features include real-time sales alerts, lead generation, tagging and segmentation, task management, and email marketing. It costs $109 to $329 per month. It is best for sales teams that run a lot of email marketing campaigns.
Hatchbuck Pros & Cons
| Pros | Cons |
| --- | --- |
| Great for running email marketing campaigns | Only made for small to medium-sized teams with the most extensive plan offering a cap of 10 users |
| Serves as a centralized hub of contacts | No free trial |
| Can be integrated with Gmail | Pricing is a little more expensive compared to competitors |
Who Hatchbuck Is Best For
Companies and businesses that use Gmail: Hatchbuck can be integrated into a user's Gmail account, enabling them to perform their CRM tasks while not leaving their work inboxes. This is an advantage for users who want to stick to their work email instead of sending messages through a separate platform.
Salespeople who run regular email marketing campaigns: Hatchbuck's plans provide a considerable number of emails per month. They also offer a template library to help users develop professional-looking email templates. This comes in handy for users who want a plug-and-play email marketing tool and those who don't have previous experience in designing electronic direct mails.
Hatchbuck Pricing
Hatchbuck pricing covers three plans: Small Biz ($109 per month), Team ($219 per month), and Professional ($329 per month). The main differences between the plans are the numbers of users, contacts, and emails included per month, as well as access to advanced features such as API, webhooks, Hatchbuck Mobile, and user security.
Plan

Monthly Pricing

($/Month)

Semi-annual Pricing*

($/Month)

Small Biz

$109

$99

Team

$219

$199

Professional

$329

$299

Looking for a free, easy-to-use CRM? Try Freshsales.
*The semi-annual plans are paid in full at the beginning of the billing cycle.
Hatchbuck's three subscription plans are mainly designed for running email and marketing campaigns, as reflected by the number of emails that users can send per month. This sets them slightly apart from most CRM software that focus on contacts and pipeline management, and I advise users to take this into consideration when choosing to subscribe to Hatchbuck.
I consider Hatchbuck's pricing to be on the higher side, with its most affordable plan starting at $109 for only two users. Cheaper CRMs can start for as low as $20 per user, per month, and there are quite a few high-rated ones that offer more robust plans with all the essential CRM tools at a low price point.
To determine if Hatchbuck is the right fit for you, below are its plans and their main features:
Small Biz
The Small Biz Plan is made for partners and has a two-user allocation per account. It has storage for 1,500 contacts and 7,500 emails per month. Apart from these, its key features include basic CRM tools, such as contact and task management, email marketing, marketing automation, Gmail integration, and a mobile app.
Its onboarding program is free, but quite basic, and only includes one hour of live training and 30 days of access to a dedicated consultant.
Team
The Team plan is made for small teams and has a five-user allocation. It provides users with storage for 5,000 contacts and 25,000 emails per month. It builds on the Small Biz plan's features and has two additional offerings: the user security feature and premium support.
Premium support requires an additional fee of $399 and includes three hours of live training, 60 days of access to dedicated support, and a business strategy session, which may be helpful for users who really want to know the bells and whistles of the software in order to maximize its usage.
Professional
The Professional plan is for medium-sized teams with a 10-user allocation. It provides users with storage for 15,000 contacts and 75,000 emails per month. It has the same features as the Team plan.
The choice between Team and Professional plans will ultimately depend on the number of users a business needs because they will have access to the same features anyway.
Hatchbuck Alternatives 2020
| Best CRM for Small Business | Best For |
| --- | --- |
| | B2B businesses that need a customizable, robust, and competitively priced CRM with built-in phone |
| | Small businesses that want a CRM with enterprise-class sales and support features |
| | Businesses that want a free, no-frills CRM with basic features and unlimited users |
| | Teams that want a user-friendly and visual pipeline to manage sales |
| | Organizations seeking free lead & management software with integrated reporting |
| | Businesses looking for a robust CRM with a top-notch mobile app |
Hatchbuck Features
Hatchbuck provides users with an extensive set of tools to help them manage their customer relationships better and continuously grow their business. As mentioned in the pricing section, the company has a strong focus on email marketing. It also has the basic essential features offered by other providers, such as email integration, task management, and contact management.
Gmail Integration
This feature allows users to integrate their Hatchbuck CRM directly to their Gmail account. The feature allows them to add contacts, conversations, notes, and tasks to the system while they're working in Gmail. This feature is helpful as it eliminates the need to switch to two different interfaces when users are working on their emails.
Email Marketing
The email marketing and automation feature enables users to launch targeted email campaigns, create email campaign templates, and stay on top of all their email tasks. These tasks include designing their emails, setting send-later emails, tracking read receipts, evaluating performance, and helping them to efficiently follow up with their leads and customers.
Hatchbuck has quite a large number of email allocation per month as well as a template library, which can help new users create professional-looking emails. I personally like this feature as it can offer options and creative designs that I might not be able to come up with on my own.
Task Management
The task management feature allows users to track the progress of their various tasks and projects, enabling them to be on top of their responsibilities and never miss critical action points in servicing their clients. This is a common feature among CRM providers, but also a very important one. Task management ensures that users don't let anything get lost.
Contact Management
The contact management feature lets users organize a directory of all their business contacts, including their profile and contact information as well as social media profiles. This is another important CRM feature—as a business, your clients are one of your greatest assets, and being able to reach them correctly, by having an updated directory and profile database, is a must.
Which CRM Provider Is Best for You?
Most Helpful Hatchbuck Reviews
Hatchbuck reviews I found online are mostly positive. When analyzing recurring comments, I noticed that users mostly highlighted its efficient email marketing tools, deal tracking tools, and great information resources. On the other hand, concerns raised by users include sporadic system downtimes and subpar reports.
Great tool for sales & tracking deal flows
"Hatchbuck is a great value and an effective tool for our sales process. We use Hatchbuck to generate leads leveraging email campaigns. We find the Hatchbuck email templates easy to use and edit. We also use Hatchbuck to track our sales leads and deal flow. We have participated in several Hatchbuck webinars to learn how to improve how we use Hatchbuck. The Hatchbuck support team is great."

— Diane Bloodworth
Experiences occasional downtimes & reports need improvement
One user who gave Hatchbuck a negative review on G2 said that they experience occasional downtimes, which prevents them from accessing their contacts or using the system. He shared that there are also times when they import data to match a field, but the system doesn't recognize the file name.
He said that he would like to see better, more customized, and automated reports that get sent to his email on a regular basis.
Hatchbuck Frequently Asked Questions (FAQs)
Can Hatchbuck convert my data from another CRM software?
Yes, it can. Hatchbuck offers several data conversion options based on your data and needs. You may contact its support team to discuss your goals for data conversion.
Does Hatchbuck support international currencies?
Yes, it does. It supports 30 world currencies, which include the U.S. dollar, British pound, Euro, and Japanese yen.
Does Hatchbuck provide training?
Yes. Online support is included in every package, and live training is included in Small Biz plans and up. If users need further help, they can subscribe to Hatchbuck's Onboarding packages.
Our Top CRM Provider Picks
If you aren't sure if Hatchbuck is right for you, this article on the 10 Best CRMs for Small Business is a review of our top choices. Our team looked at a variety of solutions and narrowed down our recommendations based on price, features, and ease of use.