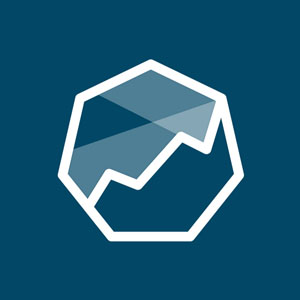 Heptaward is a sales performance management software that helps empower sales professionals and boost team productivity by broadcasting achievements. Its features include leaderboards, recognition tracking, rewards points, and social recognition. Its prices reportedly start at $29 per month, and it's best for teams of medium to large businesses.
Who Heptaward is Best For
Medium to large business: Its achievement broadcasting and recognition tools provide motivation and inspiration for sales professionals while giving companies an update of how their campaigns are performing.
Heptaward Pricing
The Heptaward pricing guide isn't published on its website. However, third-party sites state that its prices start at $29 per user per month. Contact Heptaward to obtain a quote.
Heptaward Features
Heptaward's sales performance management features help businesses empower their sales teams and boost their productivity by recognizing achievements. Here is a list of some of Heptaward's features.
Leaderboards
Heptaward's tools enable users to instantly show off a team's achievements on its connected network of TVs and screens to boost staff morale, stimulate engagement, and generally create a fun work environment.
Corporate Communication Templates
From its vast template library, users may create customized and attractive announcements for staff birthdays, achievements, and welcoming guests and new team members.
Automatically Broadcast New Content
Heptaward lets users easily build signage and announcements and then broadcast these on TVs and screens for everyone on the network to see.
Interactive Surveys
Engage team members with quizzes, interactive surveys, and other brainstorming activities. Data is collected automatically and in real time.
Summary of Heptaward Reviews
As of the date this article was written (Dec. 27, 2019), there are no Heptaward reviews online. If you are a past or current Heptaward customer, leave a review to help others decide whether or not to use the product.
Heptaward Frequently Asked Questions (FAQs)
Does Heptaward offer a free trial?
Yes, it does. Sign up for a free account for seven-day access to its features.
Does it have a mobile app?
No, it does not. However, Heptaward is a software as a service (SaaS) application and may be accessed using the browser on your mobile device.
Does Heptaward integrate with other software?
Yes, it does. The software it integrates with includes Salesforce, Pipedrive, Google Analytics, LinkedIn, Twitter, Trello, and HubSpot.