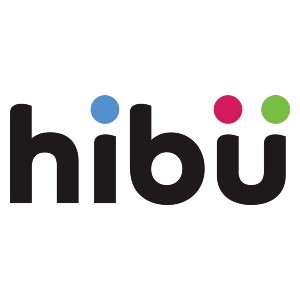 Hibu is a digital marketing solutions provider specializing in social media management, search engine optimization (SEO), display advertising, and more. Other services include website design and development, listing management, and search marketing. Pricing is customized and available upon request, and it's best for companies looking to create and maintain a positive online presence.
Hibu Pros & Cons
| Pros | Cons |
| --- | --- |
| A Facebook Marketing Partner | Lacks one-off project pricing |
| Flexible customer support | Doesn't offer email marketing services and organic social media content strategies |
| Has a custom-built dashboard that displays a comprehensive metrics overview | |
Who Hibu Is Best For
Companies looking to create and maintain a positive online presence: Hibu provides a wide range of services that help businesses increase their visibility online. Its expertise includes social marketing, reputation, customer reviews, listing management, and more.
Hibu Pricing
Hibu's pricing information is not published on its website because it offers customized solutions for your specific goals and budget. A third-party website states that its website design rates include an upfront fee between $99 and $449 and a monthly fee that varies from $99 to $159 per month.
However, other similar providers' digital marketing services range from $350 to $2,000 per month, depending on the inclusions.
Hibu Alternatives 2020
| Digital Marketing Agencies for Small Businesses | Best For |
| --- | --- |
| | Small businesses that need affordable franchise marketing |
| | Companies that need to be able to track their marketing return on investment (ROI) closely |
| | Companies that need WordPress website design and marketing services |
| | Business-to-business (B2B) companies that need to conduct account-based advertising |
| | Businesses that need affordable one-off marketing project completion |
Hibu Services
Hibu helps businesses connect with local customers, increase online visibility, drive visitors to their websites, and generate leads. Here are some of Hibu's most essential services.
Social Marketing
Hibu helps you set up a Facebook Business Page so you can reach out to your customers quickly through social media. It specializes in creating targeted ads and building a social presence, including business logos, company details, and photos. Its social marketing solution includes one-on-one consultations, precise targeting, ad optimization, and access to analytics.
SEO
Maximize your online visibility and keep your search engine ranking results high with Hibu's SEO services. Its team performs on-page, off-page, and social SEO, such as duplicate content detection, custom video production, site architecture analysis, inbound and outbound links, and more.
Web Design & Development
Hibu's team designs and builds custom responsive websites optimized to look best across devices, such as desktop and laptop computers, phones, and tablets. Hibu-developed websites have the right features for customer engagement, online payments, support, analytics with dashboard, and appointment scheduling.
Listings Management
Ensure your online business listings are available, accurate, and updated for customers searching for you. Hibu keeps your online information complete and precise everywhere, including Google, Siri, and Alexa. It also produces branded content, real-time updates, reporting and insights, and listings match and lock.
Which Social Media Management Provider Is Right for You?
Most Helpful Hibu Reviews
There are mixed reviews on Hibu posted online. Many users mentioned that they are impressed with its representatives for providing desirable digital marketing results. Others also like its web design and development services. Meanwhile, others commented that its costs are too expensive for the results that they produce.
Impressive customer service performance
"It sounds like what this software does well is customer service."

— Elizabeth Hankins
Wasn't able to generate enough leads
"It has a seamless dashboard and slick user interface (UI), and it was interesting how my package took care of ads and ad budget. But I realized that the amount paid was not sufficient to have enough leads through the social marketing campaign. I only received six leads over two months. At this time, I do not have much of what they did right."

— Muddy Megabytes
Hibu Frequently Asked Questions (FAQs)
Is Hibu certified for its digital marketing expertise?
Yes, it is. Hibu's certifications include Facebook Marketing Partner, Google Partner, Yahoo! Preferred Partner, and Microsoft Advertising Select Channel Partner. It also has an A+ rating with the Better Business Bureau (BBB) and is Local Search Association (LSA)-certified.
What types of support does Hibu provide?
Hibu provides the following types of support: phone, message, and live chat. Its digital marketing client phone support is available every weekday from 8:00 a.m. to 9:00 p.m. Eastern Time and Saturday from 9:00 a.m. to 5:30 p.m. Eastern Time.
Does Hibu deliver results based on my own social marketing goals?
Yes, it does. Whether you want to drive more visits or clicks to your website, get more qualified leads, or increase your online visibility, Hibu can work out solutions for you.
Bottom Line
If you aren't sure if Hibu is right for you, this article on the best digital marketing agencies for small businesses is a review of our top choices. Our team looked at various solutions and narrowed our recommendations down based on services, specialties, affordability, customer service, and customer reviews.
Disclaimer: The following information was provided by Hibu and does not necessarily reflect the views of FitSmallBusiness.com.
What is Hibu?
Hibu is a leading provider of digital marketing solutions to local businesses across the US. We help reach, convert and retain customers online. We save time, money and frustration — with one-on-one service and unmatched expertise.
We're the smart, simple solution when it comes to digital marketing because we're a one-stop shop for all the digital marketing a local business needs. We help advertise everywhere people are looking — on search engines, like Google, on the web's top sites, popular apps and social media sites, like Facebook.
We help manage online reputations and make it easy for a local business to see how they stack up against the competition. We make sure online business information is correct wherever and however customers are searching – with search or with voice search.
We build cutting-edge, secure websites, that deliver a great user experience on any device — written and designed to engage visitors and turn visitors into customers. And we do all this with industry-leading technology, using the latest AI and machine learning to keep our campaigns ahead of the curve and our clients ahead of their competition.
Hibu is a Facebook Marketing Partner, Google Ads Premier Partner, Google My Business Partner, Yahoo Preferred Partner and Bing Ads Select Partner. We have an A+ rating with the Better Business Bureau and we're LSA (Local Search Association) certified.
Hibu News & Activity
Keep up to date on all the latest digital marketing information by visiting our blog: https://blog.hibu.com/
Hibu Customer Service
With Hibu, you get one-on-one service every step of the way. From the first conversation we have about your business, as we build your digital solutions, and even after everything is live — we continue to work with you to make sure you maximize your ROI.
What makes Hibu stand out from the competition?
We work with digital leaders like Google and Facebook, developing advanced systems that help you grow your business online. Plus, our scale helps us make new technology available faster — like voice search capability – to keep your marketing "future-proof."
We've earned special recognition from some powerful friends — Google, Facebook, Bing and Yahoo. Our digital marketing specialists are up-to-date on the latest training and technology — and that means you get a competitive advantage.