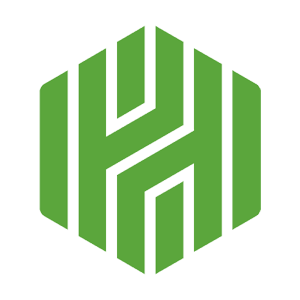 Huntington National Bank is a regional bank that provides business financial services to the upper Midwest market. It is also one of the most active commercial lenders in the region, offering term and real estate loans, lines of credit, practice financing, and Small Business Administration (SBA) funding. In this article, we reviewed Its SBA loans, which range from $5,000 to $5 million and are best for those looking for government-backed financing.
Huntington National Bank Pros and Cons
| Pros | Cons |
| --- | --- |
| Has a great reputation in SBA lending | No online application |
| Offers versatile loan programs | Does not provide much information about its loans and processes |
| Offers other business banking services, such as checking and savings accounts | Serves only seven states |
Who Huntington National Bank Is Best For
Those who are looking for government-backed financing: Huntington National Bank has made a name for its SBA loan programs that offer great terms and rates. It became the #1 SBA 7(a) lender in the nation for the fiscal year ending 2018.
Businesses located in the upper Midwest: Huntington National Bank has hundreds of branches and loan experts—across Ohio, Illinois, Indiana, Kentucky, Michigan, Pennsylvania, and West Virginia—that can make your banking transactions seamless.
Those who plan to use the same bank for all their financial needs: Aside from lending solutions, Huntington National Bank also provides a full suite of business banking services. These commercial services include savings and checking accounts, credit cards, treasury management, and insurance.
Visit Huntington National Bank
Huntington National Bank Costs and Terms
| | SBA Loans |
| --- | --- |
| Loan Amounts | $5,000 to $5 million |
| Repayment Terms | Up to 25 years |
| Repayment Schedules | Monthly |
| Funding Speed | 45 to 60 days |
Huntington National Bank's costs and rates are not published on its website but may vary according to the borrower and the type of financing needed. While it doesn't give much information about its fees, it lays out the different types of offerings it has and what they're best for. These products include its well-known SBA funding.
It offers three types of SBA loan programs: 7(a) loans, express loans, and 504 loans. 7(a) loans serve the broadest purpose since it can be used for almost any business intention while express loans work in the same way as a 7(a) loan plus the expedited funding turnaround and higher borrowing limits. Meanwhile, the 504 loan provides long-term fixed-rate financing.
Do You Qualify for Huntington National Bank Financing?
| | |
| --- | --- |
| Minimum Credit Score | 680 or greater |
| Time in Business | Generally, at least two years |
| Equity | May require 10% to 20% down payment |
Huntington National Bank does not indicate any specific requirements for its SBA loans. However, it follows similar qualifications for most SBA loan applications, which include good credit history, at least two years of business operation, stable cash flow, and sufficient collateral and equity.
Huntington National Bank Application Process
To apply for a loan from Huntington National Bank, you will have to call or visit one of its branches to speak to one of its specialists. Its lack of online application capability can be a disadvantage on its part since most of its competitors offer this convenient process. Despite this, the lender prides itself on delivering smooth processing and fast funding turnaround.
Visit Huntington National Bank
Huntington National Bank Alternatives 2020
| Company | Best For |
| --- | --- |
| | SBA 7(a) loans over $500,000 from the top SBA lender |
| | SBA loans from a traditional bank with extensive lending experience |
| | SBA loan marketplace that can offer funding in as little as 30 days |
| | Nationwide funding from an established traditional lender |
| | Evaluating funding options with a free online lending marketplace |
What Business Owners Should Know About Huntington National Bank
It also works with large businesses and enterprises: It offers banking, financing, and risk-mitigation services to commercial companies with bigger and more complex needs. It also provides field expertise on certain industries, including healthcare, not for profit, energy, agribusiness, and more.
It is one of the nation's top SBA lenders: For the past 10 consecutive years, Huntington National Bank has been the nation's busiest originator of SBA 7(a) loans. It extended more than 1,200 small business loans in 2018 alone, making it the #2 SBA 7(a) lender nationwide in 2017 and the #1 in the nation for the fiscal year ending September 30, 2018, in terms of the number of SBA 7(a) loans originated.
Most Helpful Huntington National Bank Reviews
As of this article's writing (May 22, 2020), most of the Huntington National Bank reviews online are for its personal products and services. There are, however, very few business customers who wrote positive feedback about its smooth and fast loan processing while one client who left a negative rating complained about unknown fees taken from his account as well as false information provided to him during the application.
If you are a past or current Huntington National Bank client, then leave a review to help other business owners who are deciding whether or not to use the company.
Huntington National Bank Frequently Asked Questions (FAQs)
Does it offer online banking?
Yes, it does. Its online banking services allow you to view your balance, monitor cash flow, and process payments for your loans or third-party vendors. It also has online resources, such as a small business calculator, which you can use to determine the amount you need to start your business, your company's worth, and more.
How many branches does Huntington National Bank have?
It has more than 800 full-service branches, including 12 private client group offices located in Ohio, Illinois, Indiana, Kentucky, Michigan, Pennsylvania, and West Virginia.
Bottom Line
Huntington National Bank, despite the limited states it services, is an established SBA lender. It offers versatile loan programs, full suite business banking services, and good rates and terms. On the flip side, it has relatively longer funding turnaround, stricter qualifications, and smaller loan amounts compared to similar providers. It also does not provide online applications and provides very little information about its costs and processes on its website.
If you aren't sure if Huntington National Bank is right for you, then this article on the best SBA loan providers for SBA loans under $350,000 is a review of our top choices based on rates, loan amounts, property types, and repayment terms.