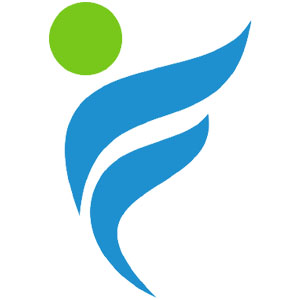 IncentFit offers wellness benefits solutions that aim to motivate employees to focus on their physical, emotional, social, and financial health. It enables you to reward your staff for their positive lifestyle habits by providing wellness perks such as fitness reimbursements and discounted gym rates. Monthly fees for its "Activity Rewards" tool start at $1.70 per employee. It's best for small to midsize businesses (SMBs) and health insurance providers.
IncentFit Pros and Cons
| Pros | Cons |
| --- | --- |
| Easy to use | Login glitches and slow load times |
| Good for tracking and incentivizing employee health and wellness activities | App freezes at times |
| Helpful support team | Occasional synchronization issues with fitness trackers and mobile devices |
Who IncentFit is Best For
SMBs that want an online tool to track corporate wellness programs: IncentFit can help you manage corporate wellness programs with its fitness challenges, activity rewards, wellness tracking, and event scheduling tools. It also grants you access to a health screening solution and a network of wellness partners that provide discounted rates.
Health insurance providers: Apart from offering health insurance plans to companies, you may utilize IncentFit's wellness benefits solutions to give special incentives or add-on perks whenever a clients' workforce meets identified wellness and health goals.
IncentFit Pricing
IncentFit's pricing page shows six products with monthly fees that range from $0.25 to $1.90 per employee. Its subscription scheme is also based on the number of staff that you have, wherein prices go down as your employee count increases.

Products

Pricing
($/Employee/Month)

Wellness Challenges

$1.70

Activity Rewards

$1.70

Fitness Reimbursements

$1.90

HealthCard

$1.20

Leagues & Events

$1.20

Corporate Rates & Deals*

$0.25

Last updated on 03/26/20
*The minimum number of employees to qualify for the Corporate Rates & Deals package is 51.
All plans include free access to IncentFit's single sign-on capability and "Eligibility File Sync" feature—a functionality that synchronizes its platform with your payroll software and HR information system (HRIS).
Additionally, IncentFit offers the following add-on services: managed implementation ($2,000), white labeling (ranges from $5,000 to $20,000 plus a $500 annual fee), and a dedicated account manager ($3,000 per year).
Wellness Challenges
Wellness Challenges enables you to run individual and team-based fitness competitions and events—from simple contests (such as walking 10,000 steps a day) to corporate-wide activities (like fun runs and team building games). Its features include automatic activity tracking and a robust challenge template library.
Activity Rewards
With IncentFit's Activity Rewards, you may set up a point system and awards matrix that are linked to specific wellness goals and activities. You may even customize reward thresholds such as placing award caps and fitness challenge limits for all activities on a daily, monthly, or annual basis.
Fitness Reimbursements
Fitness Reimbursements enables you to subsidize the cost of your employees' fitness activities by reimbursing their gym membership fees and other wellness-related expenses. Your staff may even submit receipts for reimbursement claims either through IncentFit's website or its mobile app for iOS and Android devices.
HealthCard
HealthCard allows you to collect your workforce's health information and behavioral data. Through its online health risk assessments and wellness-related surveys, you may learn more about your employees' emotional and mental well-being, exercise and sleep habits, diet and nutrition details, and work-life balance concerns among others.
Leagues & Events
Schedule wellness and fitness activities with IncentFit's Leagues and Events. This solution includes event invites, participant registration, automated communication tools, and a unified calendar for planning employee events—from flu vaccination clinics to fun runs, wellness lunch-and-learn sessions, and company-wide sports leagues.
Corporate Rates & Deals
Get discounted rates from IncentFit's network of more than 20,000 fitness providers, which are located across the US. Some of its partners include yoga studios, health clubs and gyms, CrossFit facilities, barre and dance studios, swimming pools, pilates and spinning studios, boxing and kickboxing gyms, tennis facilities, and physical therapy centers.
IncentFit Features
IncentFit's features are designed to help you manage your corporate wellness programs while rewarding employees for completing fitness goals. Apart from its solutions that enable you to schedule events, track activities, and reimburse an employee's fitness-related expenses, its other features allow you to easily design and implement wellness benefits plans. Here are some of IncentFit's essential functionalities.
Wellness Plan Customization
IncentFit offers wellness benefit plans that are flexible and customizable, enabling you to make adjustments in order to fit your company's business requirements. You are also granted access to benefits experts who can help build your corporate wellness program.
Automatic Onboarding
With this functionality, you won't have to worry about having to add an additional step to your new hire onboarding process. IncentFit automatically enrolls and welcomes new employees to your corporate wellness program.
Geolocation Check-In
The geolocation check-in feature works with your mobile phone's built-in GPS to identify your location. Once activated, IncentFit's app will automatically check if you are located in one of its partner fitness providers. Moreover, you may utilize this functionality to validate and monitor an employee's gym attendance.
Disbursement of Rewards Payments
Not only does IncentFit allow online submission of fitness reimbursement claims—it can also distribute your employees' reward disbursements for you. However, details of its disbursement process are not published on its website. You may contact IncentFit to learn more about its reward disbursement options.
Most Helpful IncentFit Reviews
There are mixed IncentFit reviews online, wherein a handful of users praised its mobile app for allowing them to track their fitness activities and claim wellness reimbursements while on the go. However, there are those who complained about experiencing software glitches, failed logins, and synchronization issues with a few mobile or fitness tracking devices.
A good tool for tracking and incentivizing fitness benefits plans
A user who left a positive review on AppGrooves likes that it monitors his gym visits, enabling him to become more health-conscious and claim fitness incentives at the same time. He also commended its excellent support team.
Mobile app is glitchy
One user who gave a negative review on Google Play noted that its mobile app has too many technical issues. She commented that it doesn't load and crashes occasionally. She also dislikes having to log in multiple times before its app can successfully sign her in.
IncentFit Frequently Asked Questions (FAQs)
Can I send my fitness reimbursement claims through fax?
Yes, you may submit your fitness-related receipts and reimbursement claims through IncentFit's secure fax line.
How does IncentFit validate fitness reimbursement claims?
According to IncentFit's website, a member of its support team checks and validates all reimbursement documents and fitness-related receipts to ensure accuracy.
What types of apps and fitness trackers does it integrate with?
IncentFit integrates with more than 30 apps and fitness tracking devices such as Fitbit, Strava, Samsung Health, and Apple Health.
Bottom Line
What I like about IncentFit is that it offers a wide range of tools for building, scheduling, managing, and monitoring corporate fitness and wellness activities. What impressed me the most is that its wellness benefits plans are flexible and that you can create a rewards and incentive matrix that fits your company's goals—all while improving your workforce's general health.
Moreover, its pricing plans are modular—allowing you to select specific solutions to help manage your wellness programs. Its price points (which start at $1.20 per employee per month) are also competitive, and you may even get lower rates especially if you have a bigger workforce.
However, its mobile app seems to come with a variety of technical glitches that may make tracking corporate fitness activities too stressful a chore. Despite its app's software bugs, it is still a good tool for incentivizing wellness programs and motivating your employees to become more active and healthy individuals.