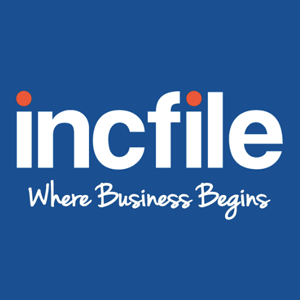 IncFile is a document filing service company that helps clients form their business entities. It features company name availability verification, registered agent service, and tax consultation. It costs $0 to $299+ per year and is best for entrepreneurs, nonprofits, and small business owners who want to start limited liability companies (LLC) or S corporations.
IncFile Pros and Cons
| Pros | Cons |
| --- | --- |
| Quick and convenient business registration process | |
| User-friendly dashboards and payment processes | Difficult cancellation process |
Who IncFile is Best For
LLC business entities – IncFile can help users register different types of LLCs, such as domestic, foreign, single-member, and multiple-member. It also helps business owners in filing their requirements, including operating agreements and annual reports.
S Corporation – IncFile can process documents that are necessary to register an S Corporation, such as Form 2553, corporation bylaws, and banking resolution. It also has an S corporation tax calculator, which computes exemptions on federal income taxes.
Nonprofits – IncFile also helps register nonprofit organizations by filing nonprofit articles of incorporation, tax exemption applications, licenses, and more.
IncFile Pricing
IncFile pricing offers three plans: Silver ($0 + state fee), Gold ($149 + state fee), and Platinum ($299 + state fee). All plans include preparation and filing of articles of incorporation, unlimited name availability searches, and more. The main difference between the plans includes access to advanced features, such as the employee ID number (EIN) business tax number.
Plans

Pricing

(One-time fee)

EIN Business Tax Number

Silver

$0

No

Gold

$149

Yes

Platinum

$299

Yes
Silver
The Silver plan includes the preparation and filing of articles of organization or articles of incorporation, depending on the client's type of business. Its features include access to unlimited name availability searches, business tax consultations, as well as one-year access to a registered agent service.
Gold
This package has all of the Silver plan's inclusions plus access to the additional features, such as expedited processing, company alerts, online access to incorporation documents, and business website.
Platinum
The Platinum plan has all of the aforementioned plans' features, as well as additional services such as EIN tax number, IRS Form 2553 filing, operating agreement, banking resolution, business contract templates, and free domain name and email service.
IncFile Alternatives
| Online Legal Services | Best for | |
| --- | --- | --- |
| | Affordable business formation and legal document review | |
| | Dedicated business attorneys for established businesses | |
| | Easy online access to legal forms and legal advice | |
IncFile Features
IncFile assists clients in registering their businesses and managing legal compliance requirements. It also has tools that help users determine the availability of business names, compute business taxes, and expedite their registration processes.
Company Name Availability Verification
For every business name inquiry, IncFile conducts thorough name searches with the state corporation database. If the name is not available, it finds and suggests available company names to is clients.
Articles of Organization Preparation
IncFile reviews the necessary information on articles of organization and incorporation, such as the business name, address, and type of stock to be issued. It submits the necessary documents to the state where the business is being formed.
Lifetime Company Alerts
The company alerts feature sends IncFile clients with notifications on important deadlines, such as annual reports submissions, business licenses, statements of information, and more.
Registered Agent Service
The registered agent service handles all the client's business' legal transactions and correspondences. This filters out junk mail and reduces the need to disclose the client's personal information to third parties.
Which Legal Service is Right for You?
Most Helpful IncFile Reviews
Documents are processed efficiently
Most of the IncFile reviews available on our website and around the web are positive. Many said that the filing process is very easy and convenient. Some also mentioned that it has an intuitive payment process. Others shared that they were able to register their business in just a short period of time.
Customer service is outsourced and unresponsive.
"IncFile's customer service is outsourced. When I finally spoke to someone in the States, she needed to refer me to a manager that called me one time. We got disconnected and he never called back. I called in 2 more times and he would not call me back. The blog posts are not updated. So buyer beware! I purchased an LLC based on what they published in a blog post. The information was not accurate. I closed the LLC because I was not able to use it. They would not issue a refund for their fees and the manager would not call me back. They did update the blog post, but no refund."

— John Riedl
IncFile Frequently Asked Questions (FAQs)
Should IncFile clients reserve business names before placing their orders?
No. IncFile performs all the necessary steps in order to register its client's businesses, including business name reservation. Clients who have reserved their business names prior to placing their orders may inform IncFile's customer support team to avoid delays in filing their applications.
How can registered agents help IncFile clients manage legal documents?
IncFile's registered agents primarily receive, filter, and forward the client's legal mails. They also handle regular legal requirements, such as annual reports and tax documents. In the event of a lawsuit, they are the first ones to receive the notification.
What if a client's desired business name is already taken?
If the desired business name is already taken, IncFile suggests available ones to its clients. Alternatively, clients may also choose to register the same business name in a state where it is not registered yet.
Our Top Legal Services Picks
If you aren't sure if IncFile is right for you, this article on the Best Online Legal Services is a review of our five top choices. Our team looked at a variety of solutions and narrowed down our recommendations based on price, features, and customer support.