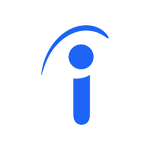 Indeed is a job posting and recruitment platform that allows businesses to source candidates, communicate with job applicants, and schedule interviews. Its features include premium job search placements, candidate filtering, mobile recruiting, and application management. It has a free version with paid plans starting at $5/day and is best for employers and recruitment agencies.
Indeed Pros & Cons
| Pros | Cons |
| --- | --- |
| Free listing is valuable enough to get job postings seen | Resume parsing is not 100% accurate |
| Efficient in candidate screening and management | Paid subscription is expensive compared to its competitors |
| Easy to use; quick job posting | Delayed notifications for job applications |
Who Indeed Is Best For
Employers: Employers can source candidates, manage job postings, communicate with applicants, and schedule interviews in one platform.
Recruitment and placement firms, staffing agencies, and headhunters: With sponsored or premium listings, recruiters can target job applicants specific to the job vacancies they posted.
Indeed Pricing
Indeed pricing varies based on three subscription plans: Free ($0), Sponsored Jobs (starts at $5+/day), and Hiring Campaign (customized pricing). The main differences between the plans include the job seeker reach, budget for job sponsorship, and the prioritization of the job posting placement. Users can change their budget or cancel their Sponsored Job anytime.

| Plans | Pricing | Job Search Result Placement* |
| --- | --- | --- |
| | $0 | General |
| | Starts at $5 per day | Premium |
| | Customized | Premium |
*Advertised or Sponsored Jobs are the first jobs people see in Indeed search results. When someone searches for a job on Indeed, Advertised Jobs are highlighted on search results, and they receive greater visibility than free or general job listings. These are called premium result placements. Advertised Jobs also receive up to five times more clicks than free or general listings.
Indeed also offers add-on features, such as Indeed Resumes, Featured Employer, and Company Pages.
With Indeed Resumes, users can search and view as many resumes as they'd like for free, without worrying about subscriptions or upfront fees. In the United Kingdom (UK), it's free for 100 candidates. Then, it would be £1 (or approximately $1.29) thereafter per contact via Indeed Resume. Indicated cost approximation in U.S. dollars is based on the exchange rate when the article was written (December 2, 2019).
Featured Employer gives users an opportunity to have the most prominent brand and job placements. With a Featured Employer ad unit, the company logo, description, and Advertised Jobs appear next to relevant search results. This placement gives them more exposure and helps attract more candidates.
Every employer with jobs on Indeed automatically has a Company Page. Claiming a company page unlocks employer-only features and updates the page with company information, photos, a logo, and more. Indeed offers a premium feature for this that includes analytics and branding. Those interested may contact Indeed directly for a quotation.
Free Listings
Indeed lets employers post job listings for free. These appear in general search results and fall back as new jobs are added. Employers can manage candidates directly from their Indeed accounts and accept applications from the mobile app.
Sponsored Jobs
Sponsored Jobs get premium placement when advertised. They remain prominently displayed in relevant search results for as long as they are sponsored. Sponsored Jobs are priced on a pay-for-performance model with a daily budget spend, with charges incurred only when interested job seekers click on a listing. Users can change their budget or cancel their advertised job anytime.
Hiring Campaign
Indeed offers a customized hiring campaign wherein users can advertise jobs from their career sites or applicant tracking systems (ATS). They still get premium placement when doing their job listing. Indeed works with employers to set a budget and choose which jobs to advertise. Those interested may contact Indeed directly for a quotation.
Indeed Alternatives
| Recruitment Software | Best for |
| --- | --- |
| | Businesses that want to post jobs and track applicants for free |
| | Companies with fewer than 50 employees that want to streamline a complex recruiting process |
| | Those who need HR software with integrated scheduling, time tracking, and hiring built in |
Indeed Features
Indeed features are designed to make all aspects of recruitment run smoothly, from sourcing candidates, to communicating with job applicants, to scheduling interviews. Here is a deeper explanation of Indeed's most important features.
Candidate Management
Employers get access to free candidate management features when they post their open positions. All of these tools are available from a simple dashboard from which users can get a comprehensive view of their hiring campaign, including jobs, candidates, recruitment progress, and more.
Resume Search & Parsing
Indeed has over 150 million resumes across different industries. Users can filter their search by industry, education, title, location, and more.
Mobile Recruitment
Indeed offers a simplified application process called Indeed Apply, enabling candidates to easily apply to jobs from any device. Users can also connect their applicant tracking system (ATS). Sponsored job listings on mobile search results are available as well.
Indeed Assessments
Indeed provides over 50 test modules to match an employer's assessment needs. Its extensive library includes a wide range of job levels and industries to let users screen candidates for their aptitude, cognitive abilities, and specific skills that fit their hiring needs.
Most Helpful Indeed Reviews
The majority of Indeed reviews are positive, with most of its users commenting about its efficiency in screening and narrowing down qualified candidates. Others appreciate its customization options, applicant tracking integration, and interview scheduling feature.
Indeed Is a Great Software for Posting a Job Listing
"Indeed is a great software for posting a job listing or if you are searching for a job. It is so easy to use, you can search (for) listings in your area or search using keywords. You can add search filters such as salary, location, experience level, and job type. They even give you an option to sign up for emails for new job postings in your area. You can even schedule interviews from the software. They even have an app that you can use, which is so convenient because you can log in and have your information all in one place."

— Rachel Staggs
Resume Parser Not 100% Accurate
"Their resume parser is not 100% accurate and sometimes requires some manual massaging of data to get it working properly. Even if I use the common workflow of exporting my LinkedIn profile as a resume and importing it to Indeed, it fails in some pretty weird ways."

— Doug McArthur
Indeed Frequently Asked Questions (FAQs)
What are Sponsored Jobs?
Sponsored Jobs are job listings that are positioned on top of the website's search results. These posts receive five times more clicks compared to the free job listings.
How does the pay-per-performance advertising work?
Sponsored Jobs on Indeed use a pay-per-performance pricing model, which means users only pay when someone clicks on their job to view it. Users decide how much they want to spend.
How can users create a targeted resume search?
Users can create advanced search filters to target any combination of education, title, location, company, skills, and experience. This is to help narrow down their search to the most qualified candidates.
Our Top Job Posting Site Picks
If you aren't sure if Indeed is right for you, this article on the 34 Best Job Posting Sites for Employers is a review of our top choices. Our team looked at a variety of solutions and narrowed down our recommendations based on the availability of free trials, free postings, mobile apps, and other services like applicant tracking.