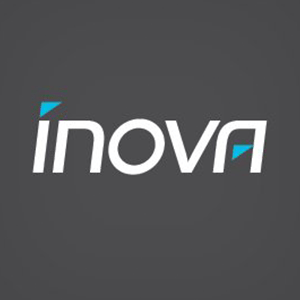 Inova Payroll provides online solutions for payroll and human capital management (HCM) needs. It also helps you remain compliant with changing labor laws and employer regulations. Its pricing is customized based on your specific business requirements. It is best for restaurateurs and businesses that prefer an outsourced payroll provider.
Inova Payroll Pros and Cons
| Pros | Cons |
| --- | --- |
| Accurately processes payroll and accounting | It charges by payroll run, not per month, and also charges extra for features like garnishments and benefits access |
| Though it has no weekend support, it offers a 24/7 emergency hotline | Does not integrate with third-party time tracking apps |
| Excellent customer service | |
Who Inova Payroll is Best For
Entrepreneurs in the restaurant industry: Inova Payroll offers a special solution with restaurant-specific features such as point-of-sale (POS) integration, tip management, and other customized services.
Small and medium-sized businesses that want to outsource their payroll: Inova Payroll's technology can support businesses with 1 to 1,000+ employees. It can handle all your payroll, tax, and compliance duties on your behalf.
Inova Payroll Pricing
Inova Payroll's pricing is not published on its website. When we contacted the company to request a quote for 20 employees paid on a weekly basis, we were quoted $3,400 for the year. This comes with a two-year price guarantee, which ensures that you will not experience any price increases within 24 months.
Its base fee costs $24 per weekly pay cycle, plus an additional $1.60 per check processed or $9 per weekly pay period for direct deposit transactions. Inova also charges fees for check data entries ($1 per check, per weekly pay period), state and federal tax processing and filing ($6 per weekly pay period), and year-end filing ($29).
Moreover, you have to pay additional fees for local tax processing and filing ($3 per weekly pay period) and quarterly state and federal returns ($31.50 per quarter). Year-end filing ($29) and W2/1099 processing ($5.95 per form) also cost extra.
Inova Payroll Alternatives 2020
| Payroll Provider | Best For |
| --- | --- |
| | Companies with fewer than 100 employees that want a cloud-based payroll software at a significantly low cost |
| | Small organizations/businesses in niche industries (churches, households/nannies, agriculture) that have unique payroll needs |
| | Companies using QuickBooks for accounting that are legally required to offer health insurance to their employees |
| | Startup businesses that need many customization options and want to scale with a long-standing industry leader |
| | Small businesses that seek professional payroll services and dedicated customer service for their changing payroll needs |
Inova Payroll Features
Inova Payroll offers simple payroll and HCM solutions for small teams and midsized organizations. Here are some of the most important features it offers.
Payroll Processing
With Inova Payroll, you have multiple options to pay your employees—via paper checks, direct deposit with online access to pay details, or debit pay cards with ATM access. It also features real-time calculations, new hire reporting, multiyear history tracking, garnishments, as well as unlimited earnings, deductions, and distributions.
Moreover, Inova Payroll offers many restaurant-specific features like POS integration and tip reporting. It can set up minimum wage alerts and give you the information you need to file for your annual Federal Insurance Contributions Act (FICA) tip credit. It also provides all the information needed to complete Form 8027 for the Internal Revenue Service (IRS) which is important in knowing how much additional money you need to pay in allocated tips (if ever employees' reported tips are not enough).
Payroll Taxes
Inova Payroll's tax engine manages payroll tax changes on the local, state, and federal levels, including tax rate change letters and tax penalty notices. It has a professional tax team that monitors labor law updates and resolves notices on your behalf to keep you in compliance.
Group Benefits
Certain employers are required to provide benefits to their employees as part of the Affordable Care Act (ACA). Inova Payroll offers a variety of group plans, including health, dental, and vision. It works with many of the top health insurance carriers such as Blue Cross Blue Shield, Aetna, and UnitedHealthcare.
It also offers shared health plans which are a great option for smaller companies that are not yet able to contribute to a health plan for their employees. Currently, it offers health insurance plans in Florida, Georgia, Kentucky, Maryland, New York, North Carolina, Pennsylvania, South Carolina, Tennessee, Texas, Virginia, Washington D.C., and Wisconsin.
Additional Services
Other features of Inova Payroll are offered on a pay-as-you-go basis, which is expected in customizable solutions. You can add or remove tools and features that you may or may not need such as employee self-service portal ($30/year), garnishments ($1.60/check), check printing ($1.60/check), and direct deposit ($9/month).
Most Helpful Inova Payroll Reviews
As of the date this article was written (April 2, 2020), there are not a lot of Inova Payroll reviews online, but the ones I found were fairly positive. Most of the reviewers commended its excellent after-sales support as well as its courier delivery services for pay statements/reports. They added that their response time is great and shared that accounting is accurate. One user, however, mentioned that navigating its website features is difficult.
Inova Payroll Frequently Asked Questions (FAQs)
Does Inova Payroll offer a time tracking tool?
Yes, it does. Inova Payroll has its own timekeeping systems that can accommodate an on-the-go workforce and a variety of worksites. Its time clocks systems include biometric finger and hand readers, PIN time clocks, proximity readers, online and mobile, barcode and magnetic stripe readers, and voice stamp.
What resources does it provide to its users?
In addition to its employee resources, Inova Payroll provides its clients with other resources including on-demand webinars, poster compliance, HR news and updates for employers, blog, employer forms, tax tip and multi-scenario calculators, payroll calendar, and more.
Which types of industries does it cater to?
Inova Payroll services industries that include restaurants, hospitality, nonprofit, and healthcare.
Our Top Payroll Software Provider Picks
If you are not sure if Inova Payroll is right for you, this article on the best payroll services and companies is a review of our top choices. Our team looked at a variety of solutions and narrowed down our recommendations based on price, ease of use, scalability, and features.