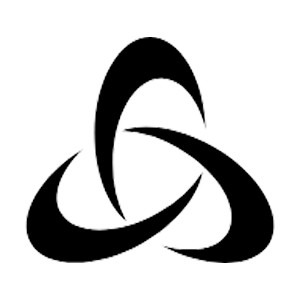 Insureon is an online business insurance provider marketplace that allows you to compare quotes from different insurers, buy policies, and manage coverages online. Its offerings include general liability, business owner's policy (BOP), workers' compensation, cyber liability, commercial auto, umbrella insurance, and much more. It can provide online quotes in minutes and is best for those who need help selecting the right coverage.
Insureon Pros and Cons
| Pros | Cons |
| --- | --- |
| Works with A-rated insurance providers | Does not process insurance claims and premium payments |
| Supports multiple industries and provides varied insurance types | Does not underwrite its own policies |
| Offers fast online quotation | |
| Provides estimated policy costs for each type of coverage | |
Who Insureon Is Best For
Those who are looking for hassle-free insurance shopping: Insureon is a good starting point for those who need help in finding the right coverage for their businesses. It has a fast online application, knowledgeable agents, and a long list of top-rated insurance companies as their partners.
Self-insured individuals and small-to-midsize businesses with fewer than 25 employees: Insureon lets you experience the convenience of a swift online process while receiving personalized service from its insurance experts. This is particularly helpful to small businesses and startups whose time and resources are very valuable since they no longer need to go through long research and tedious insurance applications.
Insureon Costs
Insureon's costs for its insurance offerings vary, depending on your business type and location, industry, selected policy limits, projected revenues and expenses, claims history, number of employees, and deductible amounts. To guide its customers, it provides a median insurance cost for each of the insurance types its offers. Listed below are estimated pricing for its most popular coverage, with costs ranging from $42 to $142 per month).

| Insurance Type | Median Monthly Cost | Median Annual Cost |
| --- | --- | --- |
| BOP | $53 | $636 |
| General Liability | $42 | $500 |
| Professional Liability | $59 | $713 |
| Workers' Compensation | $47 | $560 |
| Errors and Omissions | $59 | $713 |
| Commercial Umbrella | $75 | $900 |
| Cyber Liability | $140 | $1,675 |
| Commercial Auto | $142 | $1,704 |
Insureon states on its website that it uses medians instead of averages when talking about insurance costs because the median excludes extremely high and low premiums. This gives more accurate estimates, helping business owners know how much they are likely to pay for certain insurance coverage. Read on to learn more about some of its most popular coverages.
BOP
Insureon's BOP package combines general liability and commercial property insurances and can be customized if you wish to add endorsements—such as business interruption, cyber liability, and hired and non-hired auto insurance. Its cost is determined by your business industry and risk, business property value, coverage limits, location, and number of employees.
Businesses that are eligible for a BOP typically have the following characteristics: 1) low-risk industry, 2) fewer than 100 employees, 3) less than $1 million in annual revenue, and 4) a small commercial space.
Workers' Compensation
Required in almost every state, this type of coverage protects both your business and employees. It is best for covering employee medical expenses, partially missed wages, and lawsuits over employee injuries. Insureon claims that 30% of its small business customers pay less than $35 per month for this policy.
Commercial Auto
Commercial auto insurance is helpful in protecting your business vehicle when it comes to car accidents, vandalism and theft, weather damages, and physical injuries. Its costs are influenced by the number of vehicles your business owns, the value of the vehicles, and how often they are driven as well as your industry risks.
Based on Insureon's analysis of thousands of insurance policies purchased by its small business customers, it claims that 44% of them pay less than $1,500 per year for this type of coverage.
Cyber Liability
This policy helps businesses survive data breaches and cyberattacks by helping pay for recovery expenses and associated costs. This is best for businesses that handle:
Credit card or bank account information
Medical information
Social Security number or driver's license number
Cybersecurity for other businesses
Customer names, email addresses, phone numbers, and physical addresses
Errors and Omissions
Also known as professional liability insurance, this type of coverage is common with professional services. It covers legal fees of lawsuits brought about by business disputes, negligence accusations, and work errors. This is best for insurance agents, real estate agents and brokers, tax preparers, information technology (IT) or technology professionals, accountants, architects, consultants, and engineers.
Insureon Alternatives 2020
| Business Insurance Broker | Best For |
| --- | --- |
| | New business owners who want expert advice to help determine the coverage they need |
| | Sole proprietors and microbusinesses that need general liability and professional liability insurance |
| | Ecommerce businesses looking for cyber liability insurance and cybersecurity resources |
| | Small business owners who want transparency about extra fees |
| | Tech-savvy business owners who prefer to easily manage their policies online |
| | Technology-based businesses that need coverage within 48 hours |
| | High-growth businesses that want directors & officers insurance for investors and their board |
Insureon Features
Insureon makes shopping for insurance simple and convenient. It aims to meet the unique needs of each business by providing useful features like the ones listed below.
Varied Insurance Policies and Nationwide Availability
Aside from the insurance types mentioned above, Insureon also provides specialized coverage for unique risks. These include inland marine, employment practices liability, special event, and directors and officers insurance. It is licensed in 50 states and supports 750 small business industries.
Online Quotes and Application
Insureon streamlines your insurance shopping by letting you do three simple steps to get insurance. You only need to fill out a single form with your business information. Then, you will be provided with multiple quotes from different insurance providers in a matter of minutes. From there, you can compare the quotes and select the provider that best fits your needs.
Good Reputation and Strong Backing
Despite being a relatively young company, Insureon has already established itself since its foundation in 2011. It has served more than 350,000 small businesses nationwide and has delivered $1 billion worth of total premiums. Moreover, it works with A-rated insurance providers, such as Travelers, The Hartford, Liberty Mutual, The Hanover, Chubb, and many more.
Industry Certification
Insureon is the only online digital agency that is a member of the Council of Insurance Agents & Brokers, a leading industry organization composed of 200 of the world's top commercial insurance and employee benefits brokerages. Other than its strong backing and good reputation, this cements Insureon's position as an industry leader.
Most Helpful Insureon Reviews
There is a mix of positive and negative Insureon reviews online. Clients who left positive feedback appreciate its easy and quick quotation process. They also like that it gives them access to affordable rates and the best carriers. Meanwhile, those who wrote negative reviews complained about poor "after-sale" services, unanswered calls and emails, and difficult policy cancellation.
Cheap yet great insurance coverage
One policyholder who wrote a positive review on ConsumerAffairs said that Insureon helped him find insurance that offered him the most for what he was paying for. He narrated that he was looking for the cheapest policy when he found the company and was helped by its insurance experts to get the best insurer for his business.
It used to provide good service
Another policyholder who left a negative review on Trustpilot noted how its customer support service had declined in the past two years. He said that while its service was fine at the beginning, it has been nothing but horrible recently with emails responded within two to three weeks and phone lines unanswered. He expressed frustration toward the company saying that he almost lost a client because he could not provide an insurance certificate on time—all because of Insureon's unresponsiveness.
Insureon Frequently Asked Questions (FAQs)
Every business situation is unique and small business owners should seek out answers before selecting an insurance provider. We've gathered some of the most commonly asked questions about Insureon below and answered them.
How do I make a payment after I purchase a policy?
After you purchase a policy, you will have the option to make one annual payment or regular installments throughout the year. Your payments should be made to your carrier—not to Insureon. You can typically pay by credit card or by mailing a check, but the details depend on your carrier.
Can I cancel my policy at any time?
This depends on your insurance carrier. If you wish to cancel your policy, you must contact your account manager directly. Your account manager's contact information is available in the "Quotes" tab after you log in.
Does Insureon offer insurance to companies based outside the United States?
No, it currently does not offer insurance coverage for businesses based outside of the United States.
Our Top Business Insurance Provider Picks
In case you still are not sure if Insureon is right for you, then this article on the best small business insurance companies is a review of our top choices. In this guide, we reviewed several providers and narrowed them down to our top picks based on key criteria like coverage types, customer service, and pricing.